Telangana State children third highest in country to guzzle fizzy drinks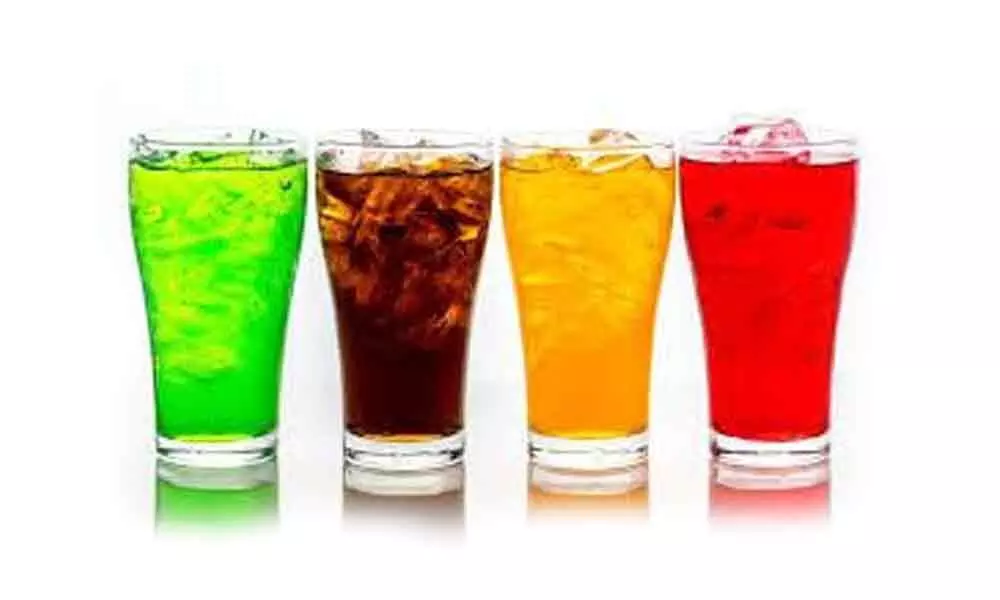 Highlights
Health experts say regular and daily consumption will lead to many lifestyle diseases
Hyderabad: Children and teenagers (from 5 to 19 years) in Telangana are having aerated drinks (carbonated drinks, soft drinks) most frequently when compared with children from other States.
If one looks at the countrywide figures, children from Telangana are found to be third highest in consuming these beverages with Delhi and Jammu & Kashmir occupying the first two positions respectively.
Having a can of aerated drink might look appealing, especially when the sun comes out but unknowingly the body is being subjected to innumerable health risks, according to doctors. These beverages contain dissolved carbon dioxide, artificial sweeteners with full of sugar, chemicals and have zero nutritional value.
Health experts say one can of soft drink contains 3 times a child's recommended maximum daily intake of sugar.
And this results in undue pressure on organs, leading to diabetes, heart diseases, overweight and obesity issues, different type of cancers, decreased metabolism, tooth decay etc. As per Comprehensive National Nutrition Survey (2016-18) of Union Health Ministry, the national average of the percentage of children ( 5 to 9 years) and (10 to 19 years) who consume the aerated drinks at least once per week is found to be 7.2 and 10. 4 respectively. When it comes to Telangana, nearly one in every four children is having these beverages at least once per week.
Andhra Pradesh, the neighbouring Telugu state is doing better on this count. Only 10. 5 per cent of children in 5 to 9 years group and 15.1 per cent of children and teenagers ( 10 to 19 years) are found to have these beverages at least once in a week
Dr Karra Ramesh Reddy, senior child specialist from Secunderabad stated that food items like chips, candies, chocolates, cool drinks provide only empty calories often containing artificial colours and other additives without any essential nutrients.
Frequent consumption of processed food will depress appetite thereby reducing the consumption of normal nutritious diet, he stressed.
The doctor stressed that processed foods contain various food additives and food additives consumed beyond permissible limits can lead to adverse effects on health.
Dr Laxmaiah, a senior nutrition scientist at NIN, Tarnaka felt that Telangana's high numbers were contributed mainly from Hyderabad, which is also considered as the diabetic capital of India.
One gets different types of cuisines including the famous Hyderabad biryani and all kinds of street food in Hyderabad and understandably consumption of carbonated beverages is high here compared to other States in the country, he felt.