TJS to take a call on sailing with Congress today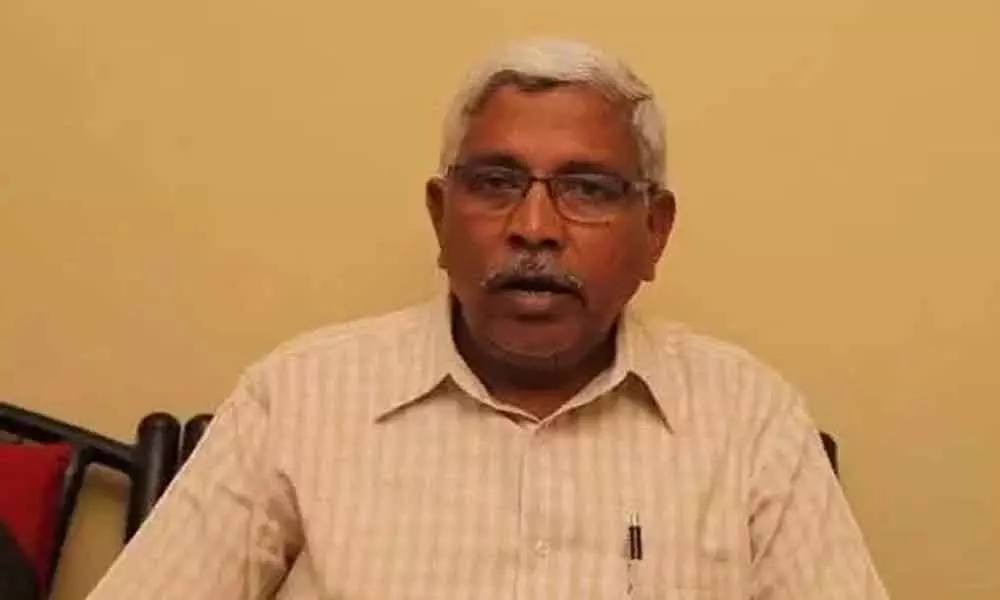 Highlights
TJS chief Prof Kodandaram asks a five-member sub-committee to deliberate further and submit its report on Wednesday morning and then convey its stand
Hyderabad: The Telangana Jana Samithi (TJS), which decided not to contest in Huzurnagar byelection, will be announcing its stand on Wednesday.
The party State executive met on Tuesday to discuss on Congress party's request to support its party candidate Padmavathi Reddy in the poll.
Kodandaram asked a five-member sub-committee to deliberate further and submit its report on Wednesday morning and then convey its stand.
In the Executive Committee meeting held om Tuesday evening, members expressed different views and there was no consensus and hence the party decided to delay its announcement till Wednesday.
Earlier, in the day a Congress delegation comprising Konda Vishweshwar Reddy and Gudur Narayana Reddy met TJS chief Prof Kodandaram and other leaders at the latter's party office in Nampally on Tuesday. After discussions both parties shared details with the media.
Prof Kodandaram stated that they decided to stay away from the electoral contest because of little resources with them at the moment. He, however, said that they will try to highlight anti people polices of the government during election.
Kodandaram faulted the TRS government for its crackdown on Sarpanches and arrest of the Sarpanches Association president Bhumanna. He alleged that police gave a false report to Election Commission stating that they did not arrest Bhumanna in Suryapet.
Congress leader Konda Vishweshwar Reddy stated that Kodandaram is respected and admired by people of Telangana. Both the Congress and TJS are strongly opposing the dictatorial rule of Chief Minister K Chandrashekar Rao and his governance.
The Chief Minister wants to win election at all costs by spending huge expenditure and buying votes, he alleged.
Gudur Narayana Reddy stated that the TRS was worried that Nizamabad Lok Sabha result might be repeated in Huzurnagar if it did not stop Sarpanches from contesting in elections.
In Nizamabad, farmers taught a fitting lesson to TRS by contributing to the defeat of the party candidate and hence the ruling party is on an arresting spree of sarpanches, he alleged.