TRS fulfilled all its pre-poll promises to people: KCR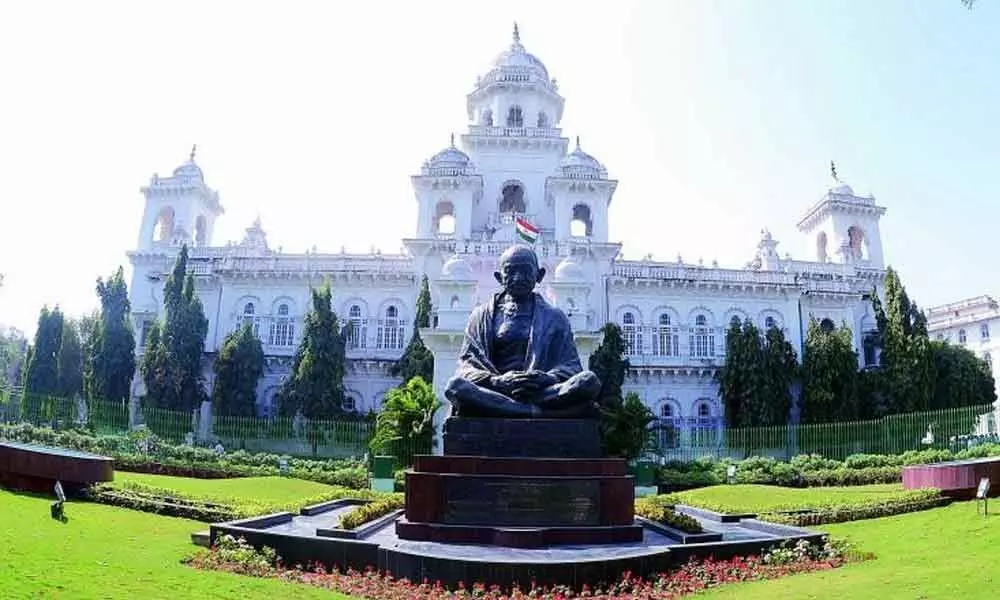 Highlights
Says despite economic slowdown, government will continue the flagship programmes like Mission Bhagiratha, Mission Kakatiya, irrigation projects and pensions
Hyderabad: Chief Minister K Chandrashekar Rao on Sunday said that TRS government has fulfilled all its pre- poll promises made to the people and that's why the party could increase its MLAs' tally from 63 to 88 in the 2018 Assembly elections.
In a two-and-half-hour long reply to the discussion on the Budget in the Assembly, the Chief Minister said that though there has been economic slowdown, the State government is fulfilling the promise of increasing pensions and decreasing age limit of pensioners and successfully implementing schemes like Rythu Bandhu, Rythu Beema, Mission Bhagiratha, Mission Kakatiya were successfully.
The government will continue the flagship programmes like Mission Bhagiratha, Mission Kakatiya, irrigation projects and pensions, he added.
He said that the waiver of farm loans and incentive of Rs 10,000 per acre land were towards boosting the morale of farmers. The loan waiver money would be deposited directly into the accounts of the farmers, he said.
The Chief Minister lashed out at Lok Satta Party leader Jayaprakash Narayan for raising questions on the lift irrigation projects. "What is the need for him to talk on irrigation projects in Telangana?
He will not talk on the expenditure of Rs 54,000 crore for constructing new capital. I even told Chandrababu Naidu not to construct a new capital and spend money on projects in Rayalaseema. Government will take the burden of lifting water," said KCR.
The Chief Minister appreciated former Andhra Pradesh Chief Minister YS Rajasekhara Reddy for Aarogyasri scheme. "He was anti-Telangana but I appreciate him for his best scheme. We implemented the scheme by improving it," said KCR.
Replying to the allegations of CLP leader Bhatti Vikramarka that officials did not give reply to his letter seeking expenditure on SC, ST Sub Plan, the Chief Minister said that it is a mistake of the official concerned for not giving a reply to leader of Opposition or any other member.
He said that the government had so far filled up 1.17 lakh posts and process to fill up another 30,000 posts is underway. He alleged that the Congress leaders were filing cases against the recruitment.
"If it was easy to provide one job per family why they could not do it during their tenure," asked KCR.