TRS government showers sops before elections only: Janampally Anirudh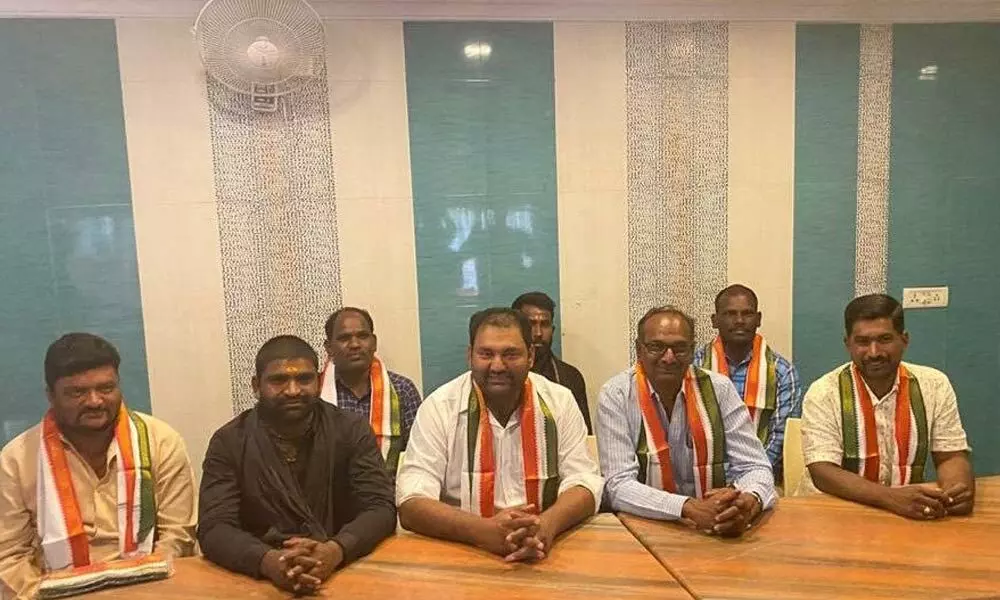 Highlights
Jadcherla constituency Congress in-charge Janampally Anirudh Reddy questioned the rationality of the TRS leaders of showering benefits to the people during the last year of their tenure and just before the elections, while ignoring them all through four years of their rule
Mahbubnagar: Jadcherla constituency Congress in-charge Janampally Anirudh Reddy questioned the rationality of the TRS leaders of showering benefits to the people during the last year of their tenure and just before the elections, while ignoring them all through four years of their rule.
Addressing a press meet in Jadcherla on Tuesday, the Congress leader said the TRS has already seen people's ire in Dubbaka and GHMC elections and at least now, they should work for the people. Taking a jibe at Jadcherla TRS MLA Lakshma Reddy, Janampally said that the MLA has completely forgotten the welfare of the people of this constituency and not a single development work was taken up after he was elected second time. The TRS leaders have developed the habit of showering boons to the people in the last minute before the elections, but the people are not fools and they are observing these leaders, he added. The Congress will not leave them and question them on every occasion about their accountability to the people, Anirudh Reddy warned.
Jadcherla Congress mandal president Adi Rama Reddy, Balanagar sarpanch Tirupati Reddy and others were present at the press meet.