TS police all geared up for smooth & peaceful polls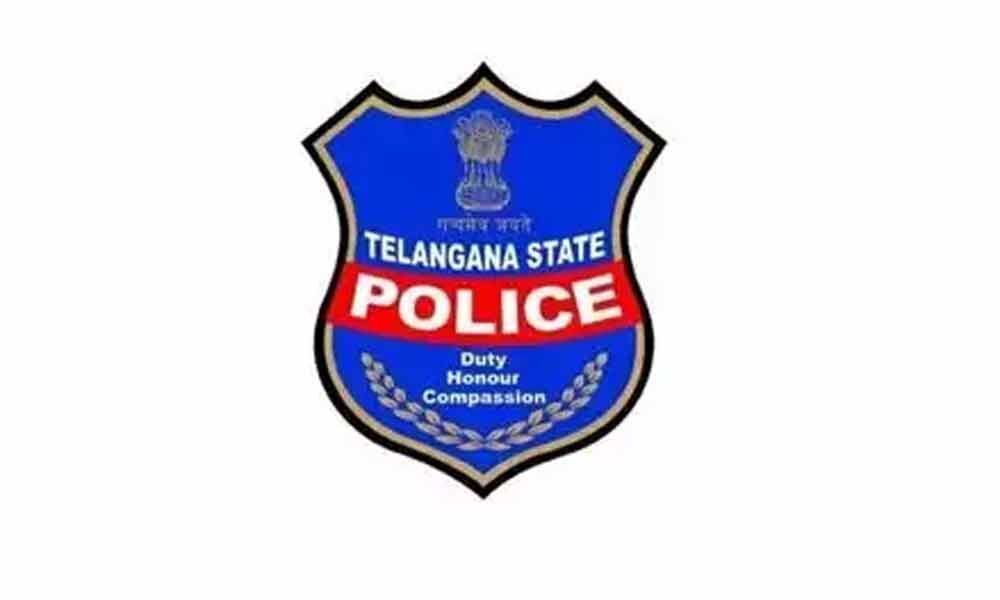 Highlights
Telangana police is geared up to conduct the Lok Sabha elections scheduled to be held on April 11 in a free and fair manner
Hyderabad: Telangana police is geared up to conduct the Lok Sabha elections scheduled to be held on April 11 in a free and fair manner. Out of the 34,603 polling stations across Telangana, 5,749 polling stations in 2,606 polling locations found critical.
Till now, 423 cases were registered, including the poll-related IPC cases, SCs/STs and MCC cases on various complaints against different persons and political workers, said Additional Director-General of Police, Law and Order, Jitender.
A total of 55,946 Telangana state force is deploying for the elections in addition to the Central forces, including 9,700 force from other states, 145 companies of Central Armed Police Forces and 25 companies of Telangana State Special Police.
This time also there will be no effect of Maoists on voters in the Maoist-affected segments, said Jitender. Adequate measures have been taken under the regular guidance and supervision at the highest level in the state police.
Special security arrangements are made for Left-wing extremist areas bordering Chhattisgarh and Maharashtra. Combing operations and area domination exercises have been carried out extensively to prevent untoward incidents in area. No special security alerts came from the intelligence, said Jitender.
Special bandobust arrangements have been made for the Nizamabad Lok Sabha constituency elections keeping in view the number of contestants in fray. Since it became politically sensitive where 177 farmers have filed nominations and to conduct peaceful polling an adequate police bandobust is arranged under the in-charge of DIG level officer stationed at Nizamabad to monitor the entire process of electioneering.
Four companies of extra force is allotted to meet any untoward incidents. Extra officers and extra communication facilities provided in Nizamabad parliament constituency. All precautionary measures will be taken during distribution and collection of EVMs and storing at strong rooms.
Additional DGP said so far up to April 9, Rs 37.76 crore cash, Rs 1 crore worth liquor, Rs 28 lakh worth gold and silver, Rs 2.82 crore worth ganja and cocaine and heroin and Rs 34 lakh other items seized by the police across the state.
So far 453 cases registered, including 445 MCC violation cases. Over 4,000 NBWs executed, over 19,000 security cases booked, 87,441 persons bound over and 20,743 persons bound down.
Nearly 8,528 licensed weapons deposited, 4 unlicensed weapons seized and 33 arms licences cancelled by them. 410 flying squads and 393 static surveillance teams are functioning to ensure free, fair and transparent poll process.
To curb bribing of voters a close watch is being maintained over all the inter-state and inter-district borders. A centralised control room is set up at DGP office for monitoring the election process till the polling is over.
Subscribed Failed...
Subscribed Successfully...