A slight relaxe to the passengers travelling between Sidhavatam- Badvel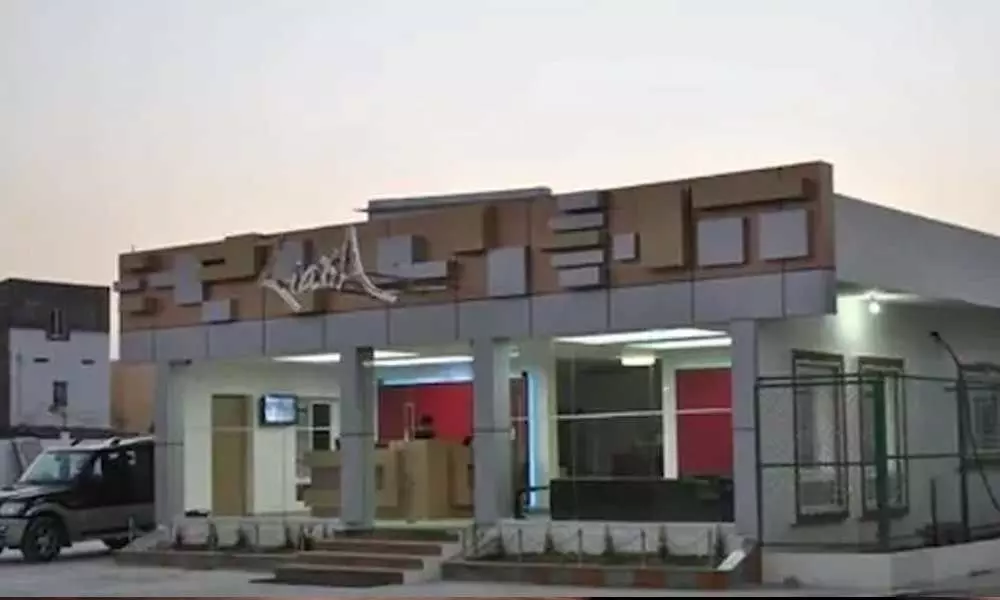 Highlights
A Slight relaxed to the passengers who propose to travel between Sidhavatam- Badvel
Kadapa: A Slight relaxed to the passengers who propose to travel between Sidhavatam- Badvel as the forest department has issued orders on 11-2-2020 by changing the road closure timings following repeated representations for four times by the Kadapa MP Avinash Reddy in the 2019 year.
The orders will come in existence with immediate effect. Chief Coservator of Forest Department Dr. D. Nalini Mohan specified in his orders specified that closure of road traffic between Sidhout-Badvel road (10KM stretch) within Lankamalleswara Wild Life Sanctuary(WLS) 9PM to 6AM due to importance of the endangered species, Redsandered protection and wildlife protection imposed on 14-2-2013 has been rescheduled regarding to road closure timings from 10PM to 5.30 AM following request of Kadapa M P Avinash Reedy.
He also cleared that the closure of road traffic revived initially for a period of 6 months and operated from 10 PM to 5 AM. It also to propose to convey system instead of allowing individual vehicles under the supervision of the forest department to prevent untoward incidents involving wildlife. He said it will be extended for another 6 months if no untoward incidents reported.
However, locals expressed happiness over the decision of the government in relaxing norms related to the closure of road traffic.
"It is a good sign and I hope closure of road traffic completely lifted in future. The government can make alternative arrangements to restrict the entry of wild animals on to the road by constructing fencing in the forest" said Dr YV Chalapathi member of Janavignana Vedika Sidhavatam told.
It may be recalled that during the regime of Dr. YS Rajasekhar Reddy government has intensified searches to find the existence of Kalivikodi in the Lankamalleswara forest. However, the death of Rajasekhar Reddy the project was totally winded up due to various reasons.
During the regime of former Chief Minister N. Kiran Kumar Reddy government has issued GO closure of road traffic 10 KM stretch from 9 PM to 6 AM between Sidhaout- Badvel road.
Subscribed Failed...
Subscribed Successfully...