Additional security posted at Tirupati railway station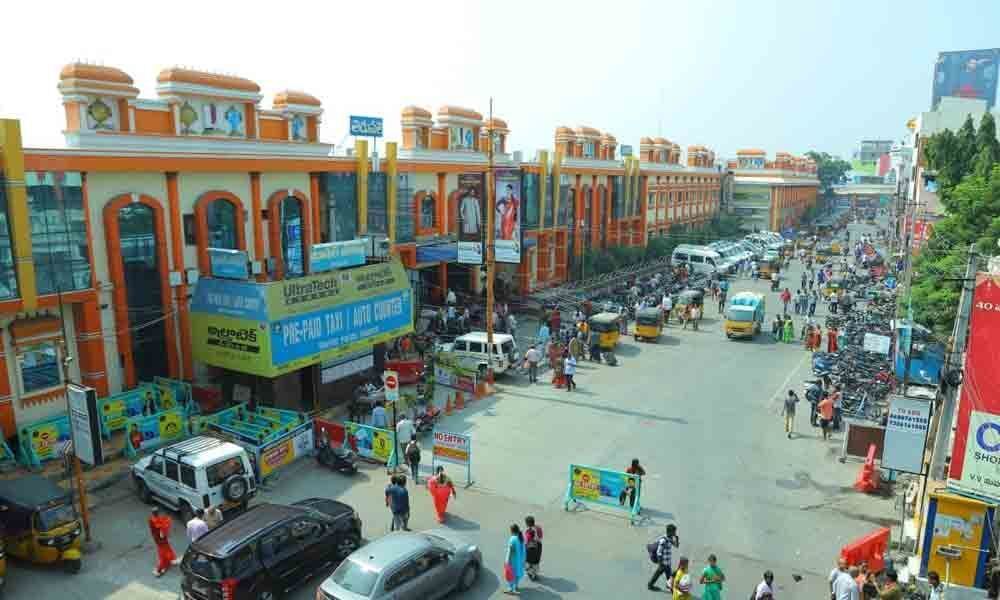 Highlights
45 RPSF sleuths sanctioned to Tirupati railway station.

60K passengers pass through Tirupati railway station on an average every day during normal days and 80K passengers in peak days.
Tirupati: The ever-busy railway station in pilgrim city has been equipped with more security with the deployment of additional forces.
About 45 police personnel were posted at Tirupati who are called as Railway Protection Special Force (RPSF). In all, 84 personnel were allocated to the district among which another 30 will look after security aspect at Renigunta railway junction.
Others were allocated to some other stations as per requirement. On an average during normal days, 60,000 passengers pass through the Tirupati railway station and figure crosses 80,000 in peak days. The existing five platforms through which almost 80 trains pass through, remained to be crowded and providing security to them as well as to the railway property has become a herculean task for the RPF and GPF sleuths.
Adding to the woes, the station has 10 different entry/exit points including unauthorised passages. It has become difficult for the RPF personnel to provide security at all these points with insufficient manpower.
Such a busy station was equipped with only one Inspector or Police, two Sub Inspectors, three ASIs, 17 head constables and 24 constables. Though the station is having door frame metal detectors, baggage scanners and CCTV cameras, due to lack of manpower, they could not be fully utilised raising serious security concerns.
Several miscreants, beggars and pickpockets were creating troubles to the passengers. In view of all these, the RPF higher authorities have decided to send the special force to Tirupati. Of the allotted 45, 15 each will be in security duties in each shift. These fully armed force will look after entry points, platforms, trains, waiting halls etc., and provide security, said RPF Inspector of Police B Saidaiah.
Two SIs will be in charge for them and one of them will be stationed at Tirupati and the other at Renigunta. He said that there are 31 CCTV cameras in the station, and all are working. However, they will be monitored by RPF personnel only and not by RPSF.
To a question he said that RPSF staff will be in duty round-the-clock and try to prevent any untoward incidents at the station. Entire security force has been on high alert in view of the heavy rush as the summer holidays are coming to close in the next 3-4 days, he added.