Anantapur: Many patients die in transit as private hospitals deny treatment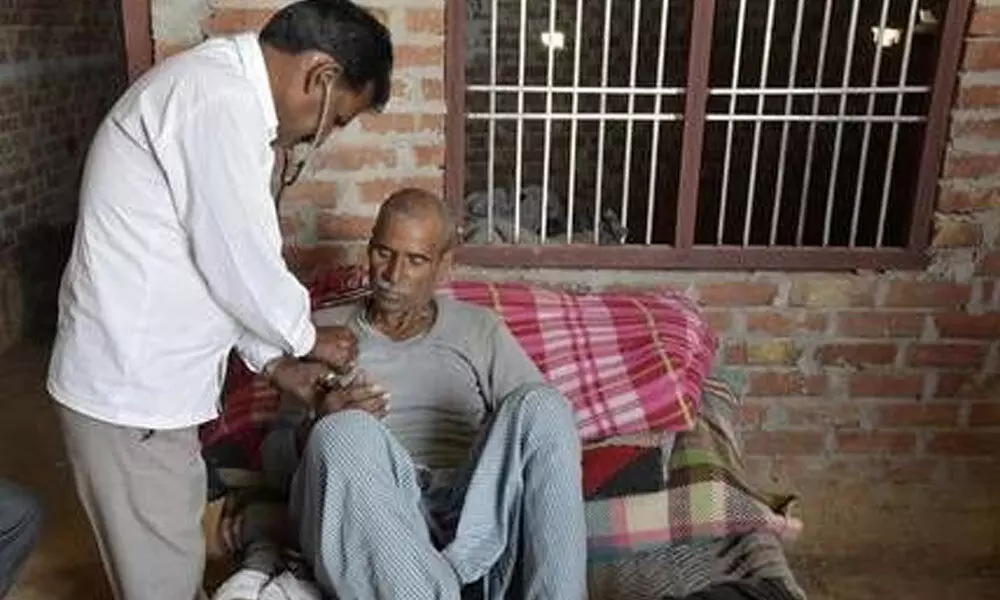 Highlights
Scores of people in old age or those with long time illness and some suffering with life threatening diseases breathing their last due to non-availability of treatment in private hospitals
Anantapur: Scores of people in old age or those with long time illness and some suffering with life threatening diseases breathing their last due to non-availability of treatment in private hospitals.

People also do not have any idea as to where to go in times of emergencies. The GGH had recently shifted its non-Covid patients to other private hospitals designated for their treatment by the district administration.
The present scenario indicates that patients with non-Covid ailments are succumbing to their deteriorating health due to non-availability of treatment or timely treatment. Most doctors are preferring telephonic advice over admission in nursing homes.
There is utter confusion and chaos among patients suffering from long term illness, emergency patients and among patients, who are developing sudden health problems as to what to do in each medical emergency. Fear of corona virus is dissuading even patients to approach a private doctor even if he is available. The same fear of covid is making doctors shy away from treating patients.
One trader Prakash Reddy told The Hans India that this is the first time in half a century that he is seeing doctors scared of a virus or disease to the extent of denying treatment to patients for fear that the patients may also be carrying the virus. When doctors shy away from treating patients, then who can do it, he asks. The common scenario is majority of private clinics are shut down and surprisingly it is the primary health and first aid workers dubbed as 'quacks' are the ones, who are fearlessly giving treatment to general ailments and their clinics are bustling with life. They are even giving home treatment to fever cases on request by going to the patients' homes and administering injections to them.
Vijay, a social worker, says that people, who never had the virus may have died from other causes because of the spillover effects of pandemic, such as delayed medical care, economic hardship or emotional distress. "In some cases, people may have died from heart attack or stroke because they didn't want to go hospital because for fear of virus. Even those who did seek emergency care may not have been able to get the treatment they needed because the hospitals were overwhelmed by pandemic cases.
Other deaths may have been due to chronic health conditions such as cancer or diabetes that were exacerbated by the effects of pandemic, or due to mental health distress caused by job loss or social isolation, as some findings suggest. As the coronavirus pandemic focuses medical attention on treating affected patients and protecting others from infection, how do we best care for people with non–Covid-related disease? For some, new risks may warrant reconsideration of usual standards of care. For others, the need to protect caregivers and preserve critical care capacity may factor into decisions.