Bomb detection squad to step up security checks in Guntur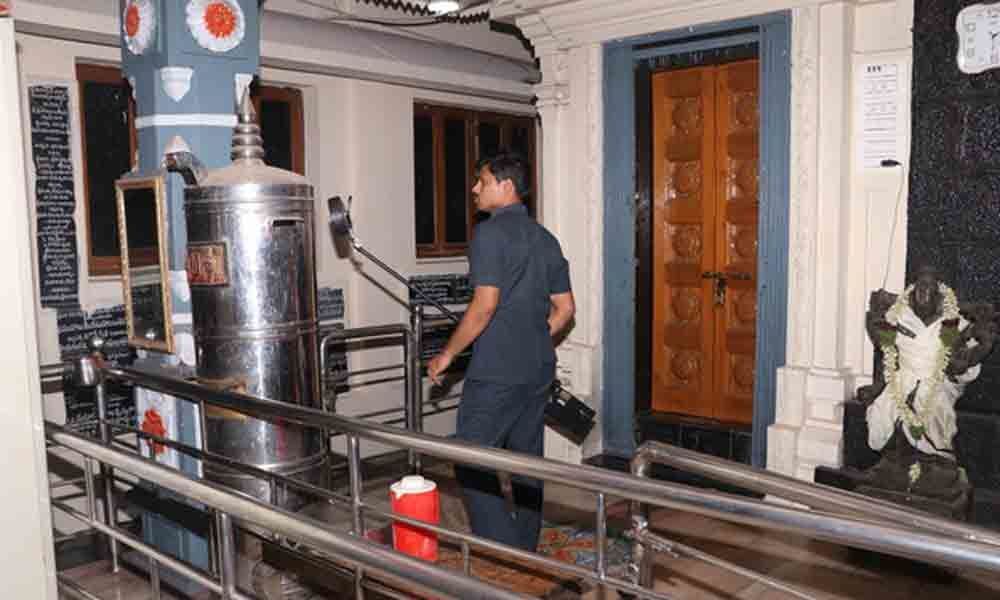 Highlights
1. With Intelligence Bureau alerts, the Urban SP directs the bomb detection squad to conduct random checks at the railway station, RTC Bus Stand, temples and mosques, where large number of people gather, to check untoward incidents
2. Instructs the police staff to step up vigil on the movement of suspects and form a committee with local elders to frame guidelines to maintain peace in the area
3. Directs his staff to set up closed circuit cameras at the mosques in the backdrop of Ramzan
Guntur: Urban SP Ch Vijaya Rao directed the bomb detection squad to conduct random checks at the railway station, RTC Bus Stand, temples and mosques, where large number of people gather, to check untoward incidents. He conducted a meeting with the police officials at the DPO in the city on Wednesday and instructed them to be alert in the backdrop of DGP R P Thukur's videoconference with the SPs over the movement of suspicious elements in the city.

Vijaya Rao instructed the police staff to step up vigil on the movement of suspects and directed the officials to follow the instructions of Intelligence Bureau. He also instructed the Station House Officers to set up a committee with the locals and frame guidelines to maintain peace and harmony in the society.
Stating that anti-social elements are likely to create a law and problem, he instructed his staff to set up closed circuit cameras at the mosques in the backdrop of Ramzan and urged the people to report to local police over the movements of suspects if they notice anybody, to take further action. He also asked people not to post objectionable comments in WhatsApp and other social media and directed the police to intensify patrolling in the city. He also directed the police to address traffic problem at haleem centres set up in view of Ramzan festival.