Chandrababu Naidu condemns TDP leader's murder in Gurazala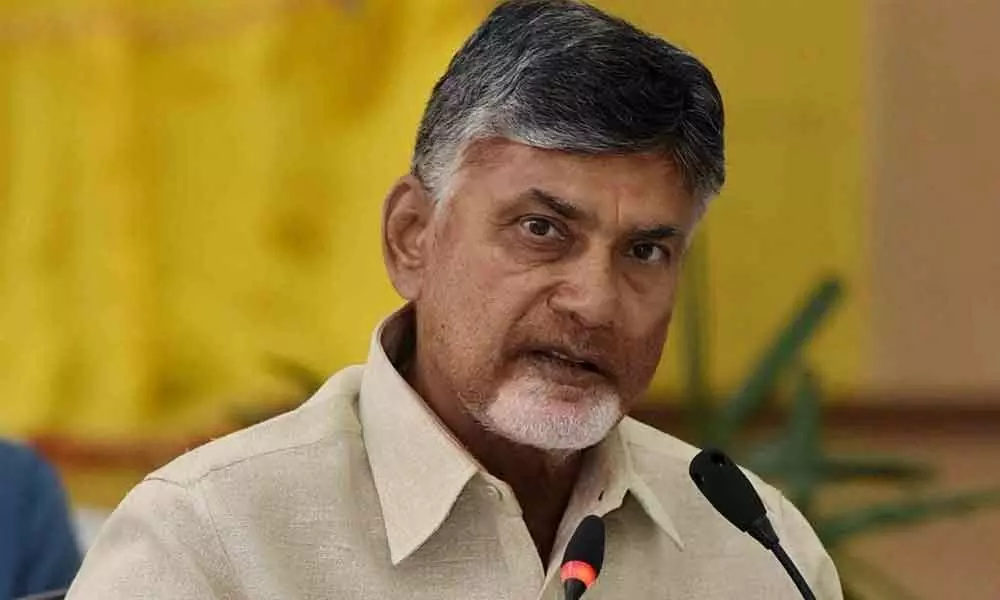 Highlights
says killers brutally slit throat of ex-sarpanch Ankulu
Demands probe into the murder and stringent action against the culprit
Alleges 16 TDP leaders are murdered in 19 months of YSRCP rule
Amaravati: TDP national president and former Chief Minister N Chandrababu Naidu on Monday decried the ghastly murder of TDP leader and ex-sarpanch Puramsetti Ankulu in Gurazala assembly constituency in Palnadu.
Naidu condemned the 'murder politics' being perpetrated by the ruling YSRCP in order to eliminate the Opposition. The killers brutally slit open the throat of Puramsetti Ankulu who served as sarpanch of Pedagarlapadu village in Dachepalli mandal.
In the last 19 months of the Jagan regime, over 16 TDP leaders were murdered all over the State.
In a statement here, the TDP chief said that Ankulu was targeted despite the fact that he had rendered lot of service to the people by working as a sarpanch for over 20 years. After the YSRCP came to power, the whole state was witnessing killings, murders and mayhem in an uncontrolled manner. The criminals and gangsters were rearing their ugly heads only with the support from the Chief Minister.
Naidu said that the murder of Nandam Subbaiah in Proddatur and the killing of Ankulu in Dachepalli held mirror to the criminal intolerance of the YSRCP leaders. The ruling party was not able to digest the reality when the Opposition leaders were questioning the government's failures, corruption and negligence. The Chief Minister was enjoying 'diabolical pleasure' when the Opposition leaders were being murdered in broad daylight.
The TDP chief demanded that the government order a thorough probe into Ankulu's murder to nab the accused persons as early as possible and stringent action should be taken against the culprits. All the democratic sections and peace-loving people in society should strongly condemn the oppressive elimination politics of Jagan. The ruling party leaders were afraid and scared that their misdeeds were exposed in public.
TDP national general secretary and former minister Nara Lokesh accused the Chief Minister of deriving sadistic pleasure by getting the TDP leaders murdered one by one. It looked like there was no police system to protect the lives of the people in Andhra Pradesh. Opposition leaders were under constant threat to their lives under this faction-driven, heartless 'Raja Reddy Constitution' currently being implemented in the State.