CM YS Jagan to distribute farm machinery, tractors worth Rs 361 cr today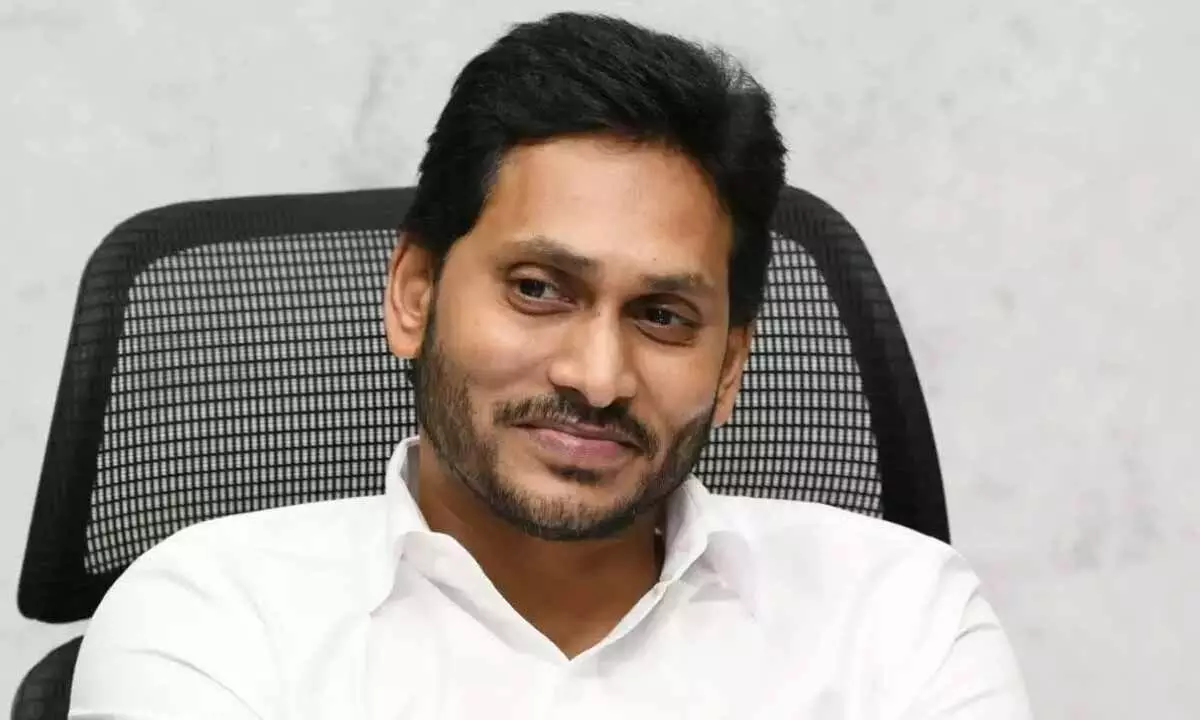 Highlights
2,562 tractors, 100 combine harvesters and 13,573 other farm machines will be distributed under YSR Seva Pathakam in Guntur
Vijayawada: Chief Minister Y S Jagan Mohan Reddy will distribute 2,562 tractors, 100 combine harvesters and 13,573 other farm machinery at a cost of Rs 361.29 crores under YSR Yantra Seva Pathakam and deposit subsidy amount of Rs 125.48 crore directly into the accounts of farmers' groups in Guntur on June 2, Friday, as part of second state level mega distribution programme..
With a commitment to increase farmers' income by reducing the cost of cultivation through mechanisation and to set up at least one CHC (custom hiring centre) at Rythu Bharosa Kendra (RBK) level, the state government is providing farm machinery to farmers' groups on payment of 10 per cent of the cost of machinery, 40 per cent to be given as subsidy by the government and to facilitate the remaining 50 per cent as loan so that they can avail farm machinery services at affordable prices and other farmers in RBK will also get benefitted by low hiring charges..
In the first mega distribution programme, a total of 3,800 tractors, 391 combine harvesters and 22,580 other farm machinery worth Rs 690.87 crore was made available in 6,525 RBK level and 391 cluster level custom hiring centres with a subsidy of Rs 240.67 crore.
Including the farm machinery worth Rs.361.29 crore that are being distributed on Friday, so far the YSRCP government has distributed 6,362 tractors, 491 combine harvesters and 36,153 other farm machinery worth Rs 1,052.16 crore to serve 10,444 RBK level custom hiring centres and 491 cluster-level CHCs and a subsidy of Rs 366.15 crore is provided to farmers' groups.. The state government has established 10,444 RBK level CHCs with Rs15 lakh worth machinery at each RBK and 491 cluster level CHCs with Rs 25 lakh worth of machinery at every cluster.