Complete Srinivasa Sethu works by June-end, TTD EO to officials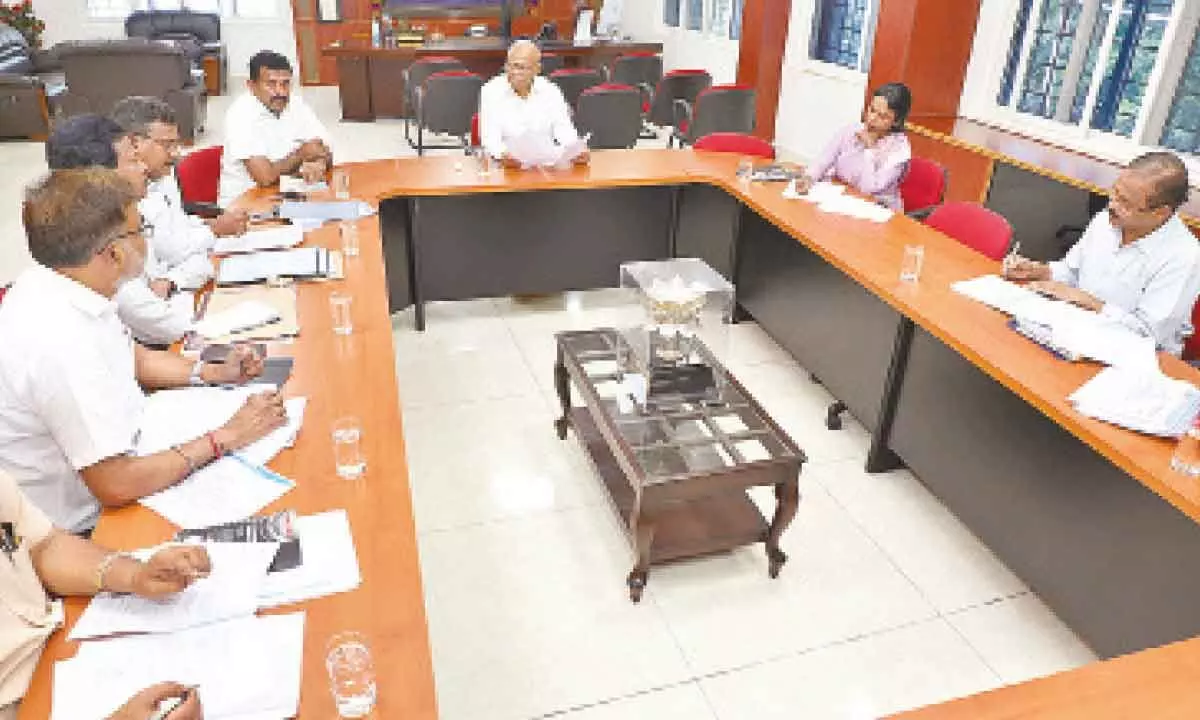 Highlights
Dharma Reddy directs officials to bring the flyover into public utility by July onwards
Tirupati: As the Srinivasa Sethu flyover works dragging on, TTD Executive Officer A V Dharma Reddy on Thursday held a meeting with the senior officials of Municipal Corporation of Tirupati and the Smart City Project to speed up the works so as to complete them by June-end.
The enormous delay in completing the flyover works, which commenced in 2019 and scheduled to be completed in 2020, the people in the city and pilgrims arriving from various places in the country, are facing a lot of inconvenience due to the works on the flyover affecting the smooth flow of traffic in the pilgrim city. The EO said that 92 per cent of Srinivasa Sethu works were completed and efforts were on to complete the remaining works. He directing the officials concerned to bring the bridge into public utility from July onwards.
He also reviewed medians, drainage, beautification of streets, lighting, painting and other works related to the flyover and wanted the officials to complete the pending works from Ramanuja Circle to MS Subbulakshmi Circle to be completed at a fast pace.
The MCT officials informed the EO about the completed works through powerpoint presentation and the steps taken for completing the last and final stage of flyover works.
The three phased flyover, first stage covering from Srinivasam pilgrim complex to Kapilatheertham, second phase which is the approach road linking the Karakambadi road with the flyover at Leelamahal junction and the third phase from Tiruchanur Road to Ramanuja circle and linking Renigunta road with the flyover at Ramanuja circle, were over leaving the stretch from Ramanuja circle to Poornakumbham circle (near RTC bus station) remaining incomplete.
Meanwhile TTD Chairman YV Subba Reddy along with Corporation and TTD officials on Thursday inspected Srinivasa Sethu flyover works in the city. The Afcons Infrastructure Limited Engineers, the executing agency, explained the ongoing works. The TTD Chairman urged the construction firm to complete the works as early as possible to ease traffic congestion in the pilgrim city.
JEO Veerabrahmam, Municipal Commissioner D Haritha, TTD chief engineer Nageswara Rao and Smart City Project GM Chandramouli were present.