Kurnool: SP Dr Fakkeerappa cautioned people beware of cyber crooks while shopping online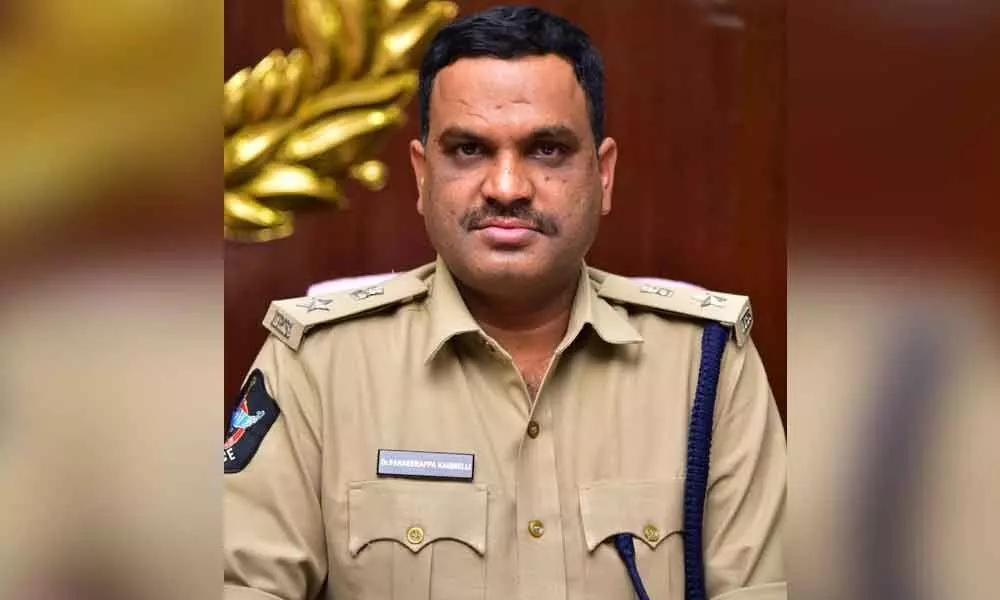 Highlights
After depositing the initial amount, the customers will be asked to deposit some more amounts and after paying the full amount, the cheater vanishes from contact, the SP Dr Fakkeerappa Kaginelli tells people
Kurnool: Superintendent of Police (SP), Dr Fakkeerappa Kaginelli cautioned people to be alert while doing online shopping as chances are more likely to be cheated by cyber fraudsters. In a press statement on Friday, Fakkeerappa Kaginelli stated that people might be searching various web sites for purchasing various products through online. Taking the advantage of people's innocence, the cyber fraudsters would display luring products with lesser price tags. When you place order or contact the person to purchase the desired product then you would be asked to deposit some amount, Fakkeerappa said.

``After depositing the advance amount, you would be again asked to deposit some more amounts. They in turn will send you some photos of the product which are ready to dispatch. When you act as suggested, you would be assured that the ordered product would reach you in two to three days. And lastly the fraudsters would ask you to send the balance amount. After sending the amount, you would neither get the product nor would the person be available to contact. Before you realise what has happened, you would be robbed off with everything,'' said the SP.
Quoting an example of the online fraud, Fakkeerappa said, a resident of Balaji Nagar has placed an order to purchase Television online. He was advised that some money need to pay as advance. He did as suggested by the fraudster. But the resident neither got the product nor did the person come in contact. After realising that he was cheated, he has approached the police and lodged a complaint, the SP stated.
Choose or place orders only from reliable sites. Better choose cash on delivery option and never place orders through the web sites that you don't know. Fakkeerappa asked customers to lodge complaint with cyber mitra 9121211100.
Subscribed Failed...
Subscribed Successfully...