MCT plans to expand mini markets across the city under smartcity projects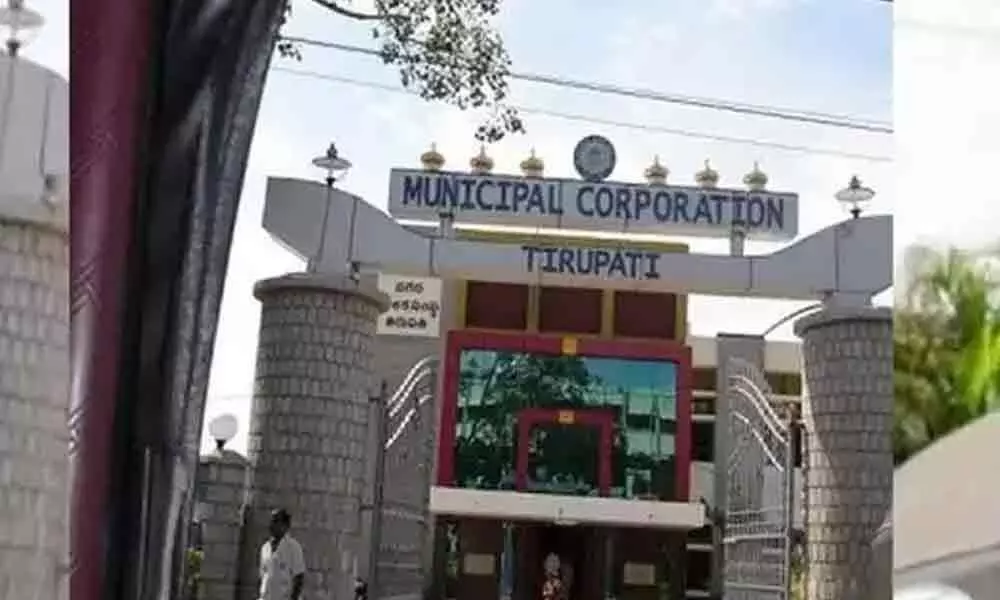 Highlights
Already a mini market was under construction near Vinayaka Sagar in the city at cost of Rs 3.50 crores
One mini market was ready for vegetables sales at Vikuntapuram, it was constructed at cost of Rs 58 laksh
One more market was under construction at cost of Rs 68 laksh near DBR Hosptial road
Tirupati: The Municipal Corporation of Tirupati has planned to expand the market facilities to its denizens in the city. For this MCT has started new markets construction in various dwelling areas in the city. It may be noted that previously there was only Indira Priyadarshini market for the entire city, it has turned into a congested place by the increasing number of purchasers. Total city people had to come to Indira market for vegetable purchase. In view of city expansion, Tirupati MLA Bhumana Karunakar Reddy suggested the municipal commissioner PS Girisha to enhance the market facilities in various dwelling areas across the city. As per his instructions, officials took up new mini-market constructions under the smart city projects. First, they had completed one mini-market with 30 shop rooms at a cost of Rs 58 laks near VaikuntaPuram Municipal Park.
As part of these developmental works recently started a second mini market at Vinayaka Sagar front place beside the Karakambadi road at a cost of Rs 3.50 crores with three-storey building. Once this market construction is completed around 60 shops would come into availability for vendors to sell vegetables and other groceries.
In addition, another mini market construction work was going on at DBR Hospital road at a cost of Rs 68 lakhs. Once this market is completed Korlagunta, Maruthi Nagar, Chintala Chenu, Kottapalli, Sanjay Gandhi Colony residents can purchase vegetables without any hassle.
MCT Commissioner Girisha is planning to construct two more mini markets on the west side of the city to facilitate the Giripuram, ChennaReddy Colony, Khadi Colon, TTD quarters residents.
As of now temporary markets were running at SV High School Grounds as well as Hare Rama Hare Krishna Road and Bairagipatteda MGM school premises.
In view of corona virus spread also officials are willing to expand market facilities widely in the city as early as possible.
In this regard, Tirupati MLA Bhumana Karunakar Reddy said that for many years market facilities were very nominal in the city. In view of that I suggested the civic body officials to take up mini markets across the city to reduce the commuting time and traffic woes when they will go for vegetables purchase.