Ongole: Prakasam sees 'unanimous' spree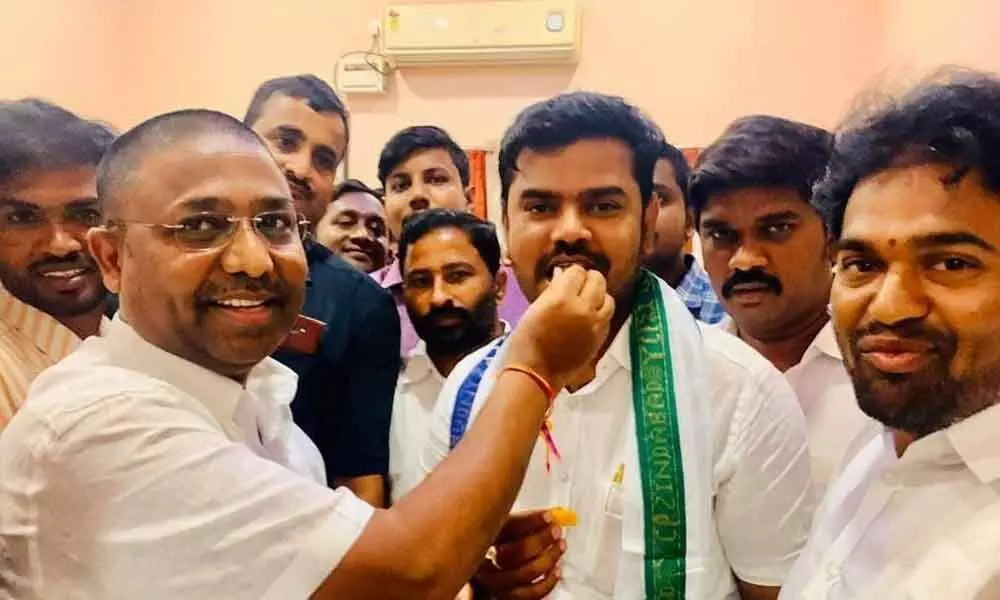 Highlights
S Of the 742 MPTC seats in the districts, elections for 350 seats have been unanimous S As expected, most of them won by the ruling YSRCP S In ZPTC seats, 14 out of total 55 seats will have no elections as only single candidate is in fray
Ongole: The district witnessed a spree of unanimous elections, mainly in MPTC seats, across the district. As expected, ruling YSRCP candidates have been declared elected with no one contesting against them.
Of the total 742 MPTC seats in Prakasam district, 350 seats are announced uncontested election as their opponents withdrew their nominations or failed to submit nominations properly.
The district has 56 mandals but the election is being conducted in 54 mandals only due to court cases. The officials received 3,806 nominations for the 742 MPTC seats, including 1,937 nominations from YSRCP, 1,334 from TDP, 58 from BJP, 47 from Jana Sena Party and 22 from CPM and 257 independents.
By the time of completing withdrawals on March 14, 350 of the 742 seats were declared uncontested and the only candidate in the contest is elected unanimously. In the 350 uncontested seats, 320 were YSRCP candidates, 23 were TDP candidates and 7 independent candidates. In the remaining 392 seats, 988 candidates are in the contest, including 309 from YSRCP, 258 TDP, 10 BJP, five JSP, six CPI, three CPM, one Congress, and 135 independents and the remaining are from other parties.
Similarly, for the 55 ZPTC seats in the district, the officials received 385 nominations. By the end of the nominations withdrawal time, 14 seats including Ardhaveedu, Chimakurthy, Chandrasekhara Puram, Darsi, Giddalur, Kandukur, Kanigiri, Komarole, Naguluppalapadu, Pullalacheruvu, Racherla, Singarayakonda and Veligandla have only single contestant.
For the remaining 41 seats, 154 candidates are in the contest, including 41 from YSRCP, 28 from TDP, 11 from BJP, 16 from Congress, nine from JSP, one from CPI and 26 independents and the remaining from other parties.