Ongole: SP Siddharth Kaushal warns action against overstaying foreigners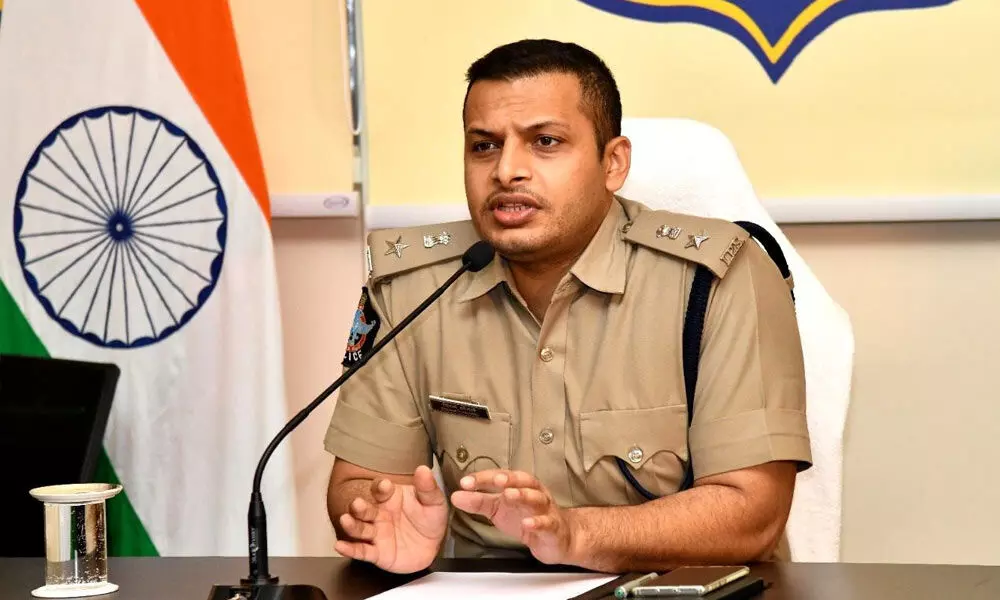 Highlights
Prakasam district SP Siddharth Kaushal announced that legal action will be taken on the foreigners who are residing in the district even after expiry of their visa and advised the accommodators of the foreigners must provide their information to the authorities in the prescribed format immediately
Ongole: Prakasam district SP Siddharth Kaushal announced that legal action will be taken on the foreigners who are residing in the district even after expiry of their visa and advised the accommodators of the foreigners must provide their information to the authorities in the prescribed format immediately.
After the videoconference with Kumar Vishwajeet, the principal secretary of Department of Home, Andhra Pradesh on Tuesday, the SP informed that some people, who are providing accommodation to foreigners in any hotel, guest house, rented house, apartment, private home, hospital or any other premises are not aware of the Foreigners Act 1946, and not providing the information of them.
He said that the hosts must register the details of the foreigners, including the date and time of their arrival, duration of stay with the Bureau of Immigration, at their website boi.gov.in within 24 hours of their coming. He said that they should fill the Form-C for the foreigners and Form-S for the foreign students studying in any college and the same information should also be sent to the SP office.
Siddharth informed that the foreigners on a tourist visa can oversee the tourist attractions in the district, but they are not allowed to carry out any business or religious activity. He said that the violators of the Foreigners Act 1946, locals who do not provide the information of the foreigners and the foreigners overstaying or violating rules, would be prosecuted as per the law.
"If anyone suspects that foreigners are roaming around suspiciously or have been staying at home for a long time and have not registered Form-C, please provide information about them to SB DSP mobile number of 9121102104 or SB CI mobile number of 9121102240. If anyone has any queries regarding the Form-C registration process can contact SB CI and can clarify their doubts" the SP informed the public.