Penna Barrage needs funds for completion in Nellore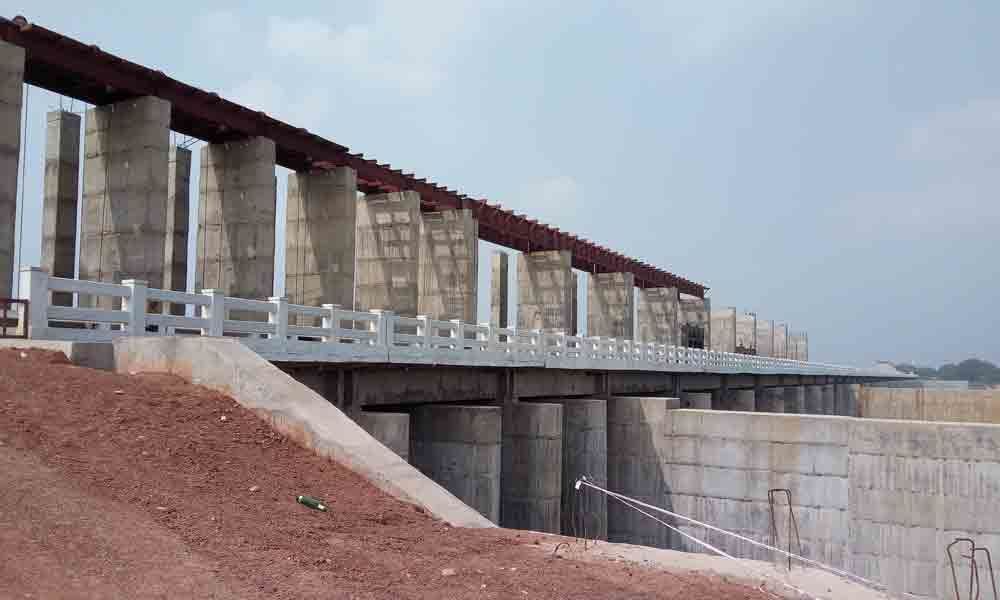 Highlights
Works going at a snail's pace since 2008.

Only 68% dam works completed till now.
Nellore: Penna Barrage works are going at snail's pace in the city. The works were started in 2009 and the TD government assured people of completing it by 2017.

Still, the State government has to clear Rs 16.5 crore dues to contractors for completing the works before commencement of the northeast monsoon. There were dues of Rs 30 crore to the contractors and the government released only Rs 13.5 crore up to March this year.
Officials say it takes another six months for completion of the project if the dues are paid on time amid review proposed by the YSRCP government on existing works. In fact, modernisation of anicut was started in 2009 and there was an unwarranted delay in executing works. The AKR Coastal has been awarded the works in 2008-09 with an outlay of Rs 126.7 crore and the agency had started works in April 2008. So far, 68 per cent of works were completed.
But works were stopped from August 2013 on account of financial burden in laying foundation for barrage. The agency had approached the Court for payment of pending bills as the government did not agree to pay the escalation of costs. Subsequently, the State government had appointed a technical committee for the project report.
The committee had reported that the agency had completed the works worth Rs 22.50 crore and recommended for payment of bills to the agency. Though they resumed work after the estimates were revised, the works failed to gain momentum for completion as per schedule. Former Municipal Minister P Narayana, who focused on completion of the barrage works, had assured to complete the dam by March 2017 and it extended up to 2018. Still, there was no progress as dues to the agency is still pending.
Superintending Engineer of Telugu Ganga Project, who monitors the works said the dues of Rs 16.5 crore to be paid now and there are chances of barrage completion by year-end if the works done at the earliest.
Farmers are expecting speedy process as Chief Minister YS Jagan Mohan Reddy rewarded the district with irrigation portfolio considering hard work of local politicos.