Rayalaseema will be made horticulture hub: Nara Lokesh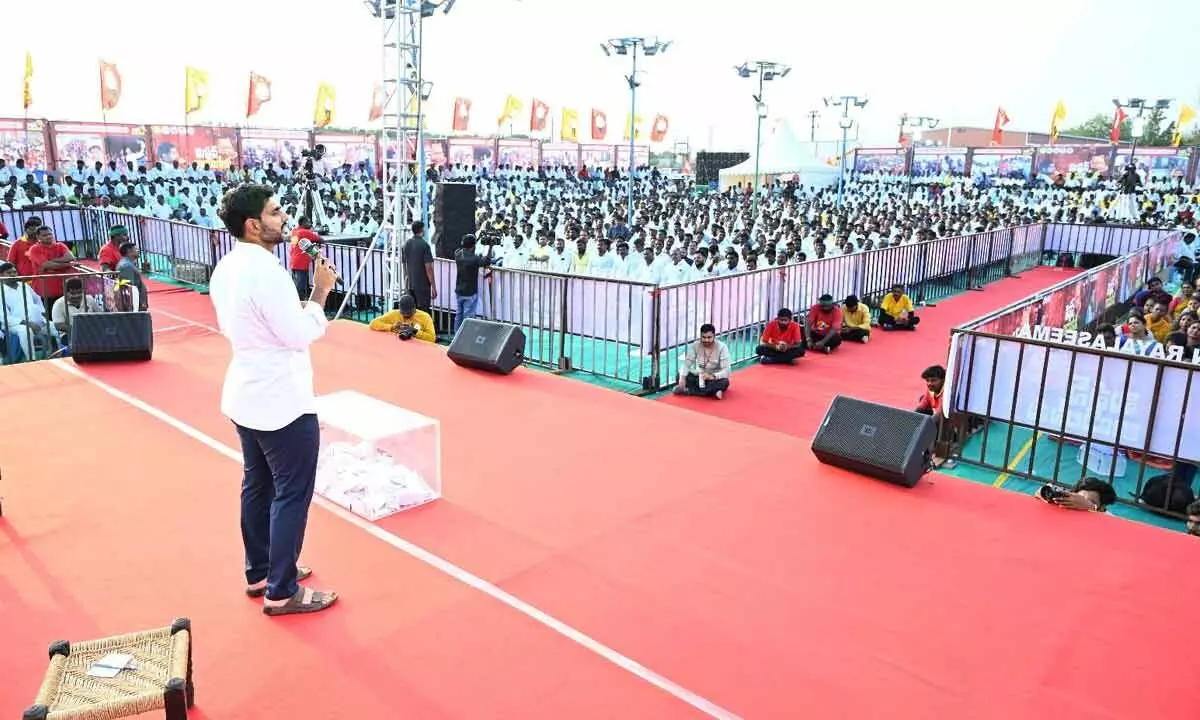 Highlights
Says measures will be taken to make agriculture a profitable activity
Kadapa (YSR district): TDP national general secretary Nara Lokesh has assured that Rayalaseema region will be transformed into a horticulture hub after his party returns to power in 2024 elections.
As part his Yuva Galam padayatra, the TDP leader has announced several schemes for the development of Rayalaseema region under 'Mission Rayalaseema' here on Wednesday.
Though Rayalaseema is well known for growing horticulture crops like mango, papaya, sweet lemon and banana, farmers of the region are lagging behind economically due to lack of proper encouragement from the State government.
The TDP leader said that his party was keen on identifying different varieties of international export quality horticulture products by establishing research centres.
He said that agriculture will be made a profitable activity through the supply of quality seeds, fertilisers and pesticides.
He assured that that all pending irrigation projects would be completed and drip irrigation equipment would be supplied at 90 per cent subsidy.
Lokesh said steps would be taken to increase the income of farmers by setting up more Rythu Bazaars, food processing units and purchase centres.
Reiterating that the TDP was responsible for establishment of Kia Motors company in Anatapur district, he said that there was a plan for bringing more automobile, electronic and other industries to the Rayalaseema region.
The TDP leader also assured that a Sports University would be set up to encourage sports in a big way.