Smuggling hit by polls, water scarcity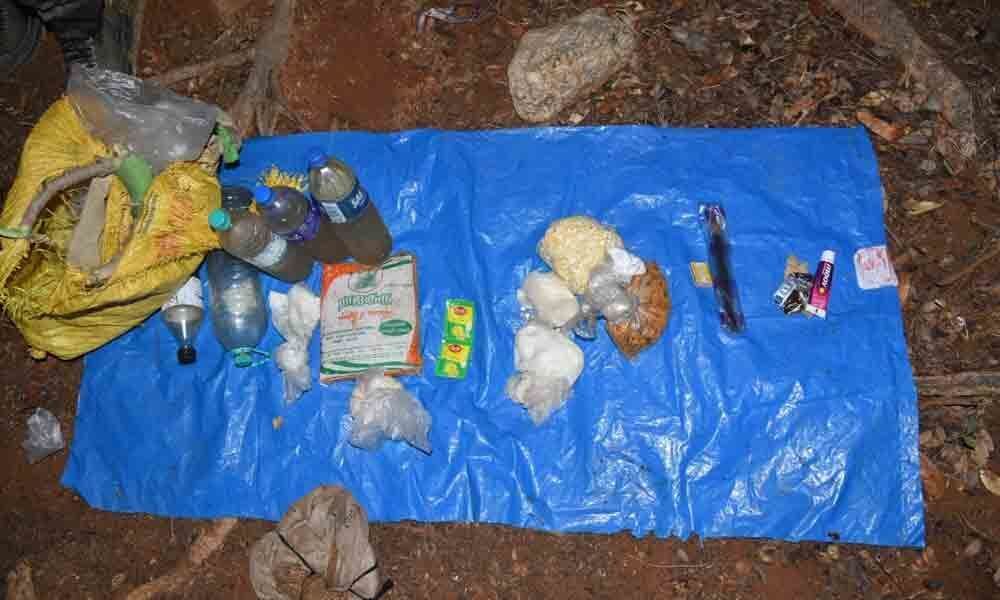 Highlights
For the last 2 months, felling of red sanders logs comes down drastically in Seshachala forest .Elections in TN and water scarcity in forest said to be the reasons
Tirupati: Smuggling of red sanders logs came down in Seshachala forest in the past two months.

Last time, smugglers were arrested by Red Sanders Anti-Smuggling Task Force (RSASTF) was on March 21. The RSASTF officials attribute two reasons for drastic fall in red sanders smuggling. They are elections in Tamil Nadu and shortage of water in Seshachala forest.
The smugglers were busy in election campaign and other local activities in the month of April. They got sufficient money for one month in their native districts like Tiruvannamalai, Vellore and Salem. Large number of smugglers from Tamil Nadu enter Seshachala forest from Panapakam, Bheemavaram, Itepalli via Rangampeta and Kalyani dam. Usually, they venture into deep forest up to 30 km for cutting the red sander trees.
With the rise in day temperatures, waterfalls in Seshachala forest have dried up. Smugglers depend on waterfalls to quench their thirst in dense forest. They are unable to stay for more than a day or two for cutting red sanders logs as water which they were carrying with them is not enough to stay for more than two days.
Moreover, searing heat forcing them to retreat from smuggling. Interestingly, one or two smugglers, who have entered the forest survived by drinking water from dirty ponds. But task force personnel are continuing their surveillance at entry and exit points of the Seshachalam forest.
Speaking to The Hans India, RSASTF Sub-Inspector K Vasu stated smugglers are facing hard time to stay days together inside the forest for cutting red sanders.