Tirupati: Coronavirus affects 346 SPDCL employees, claims 8 lives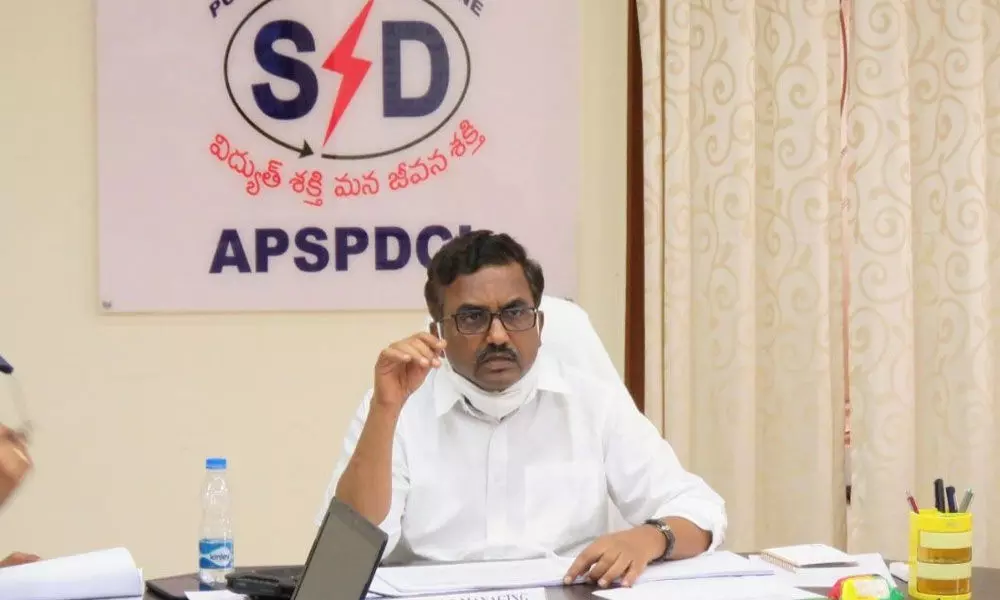 Highlights
CMD H Haranadha Rao stresses on the employees to be more vigilant in the context of Covid cases rapidly increasing in the district and wanted them to strictly adhere to the safety norms to prevent infection
Tirupati: As many as 346 employees working in SPDCL were infected with Covid-19 while 8 of the positives died so far. SPDCL (Southern Power Distribution Company Limited) Chairman-cum-Managing Director (CMD) H Haranadha Rao during a video conference with the officials of the five districts under SPDCL purview, held detailed discussion on the measures for the safety of the employees and also the performance district wise.

He lauded the services of the employees doing their best for ensuring quality power supply as desired by the government.
The CMD stressed on the employees to be more vigilant in the context of Covid cases rapidly increasing in the district and wanted them to strictly adhere to the safety norms to prevent infection.
Pointing that power interruption in 33 KV feeders in Atmakur and Naidupeta divisions in Nellore district was more and in 11 KV feeders Kalyandurgam and Anantapur divisions in Anantapur district was more, he wanted the concerned take up required measure to stop power interruption in these districts.
More cases of power interruption were found in the single phase and three phase connections in Nellore and Anantapur districts, CMD said, seeking the district officials to look into it to bring down power interruptions in the two districts.
With regard to collection of power bills, he said Kurnool was remaining on the top with Rs 419 crore due, followed by Nellore with 120 crore of pending power bills and directed the officials to take a special drive for collecting pending bills to improve revenue.
He said that works on the 1200 SC, ST domestic power connections which were sanctioned will be completed by month end extending free power supply to them.
Discom directors Kaladhar Rao, VN Babu, chief general managers and general managers were present.