Visakhapatnam: 5 die after consuming surgical spirit at a party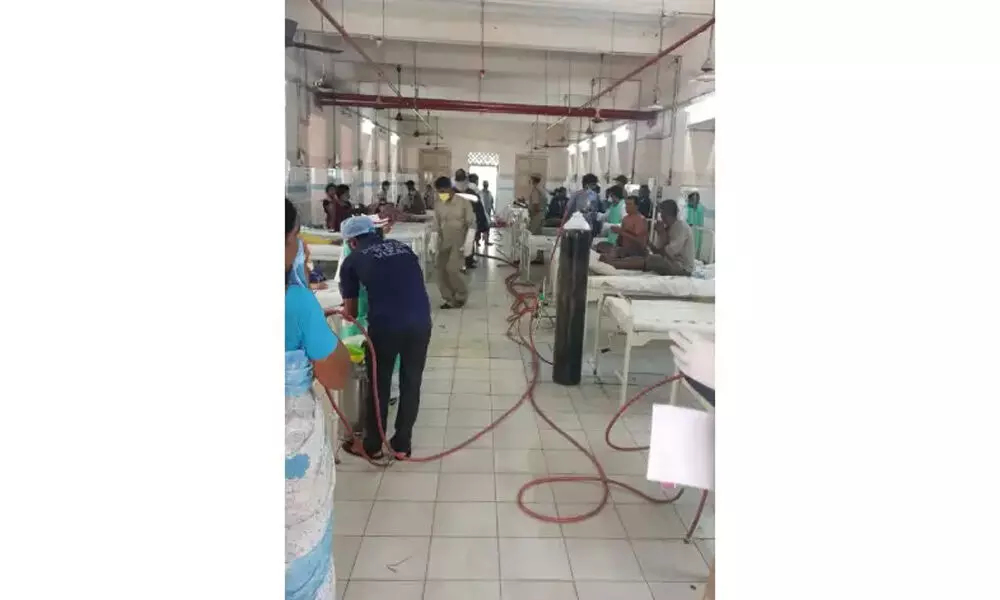 Highlights
One Anand hosted a party for his friends at Kasimkota in Anakapalle and invited his friends
As they could not afford to purchase liquor, they consumed the surgical spirit and as a result lost their lives
Visakhapatnam: Five died after consuming surgical spirit at Kasimkota in Anakapalle. The deceased were identified as K Anand, V Nookaraju, P Appa Rao, V Manikyam and P Dora Babu.

While three persons, Anand, Nookaraju and Appa Rao died on Sunday, two others Manikyam and Dora Babu passed away on Monday.
According to police, Anand hosted a party at his residence and invited his friends. Unable to afford liquor, they drank surgical spirit.
While Anand passed away at his home on Sunday, Nookaraju died on the way to NTR Hospital. Appa Rao died on the way to KGH Hospital whereas Manikyam and Dora Babu too died later.
At present, two more persons, who also attended the party, Satti Babu and Satya Rao are undergoing treatment at KGH.
Police have registered a case and investigation has begun.