Visakhapatnam: Transparency in Covid-19 statistics demanded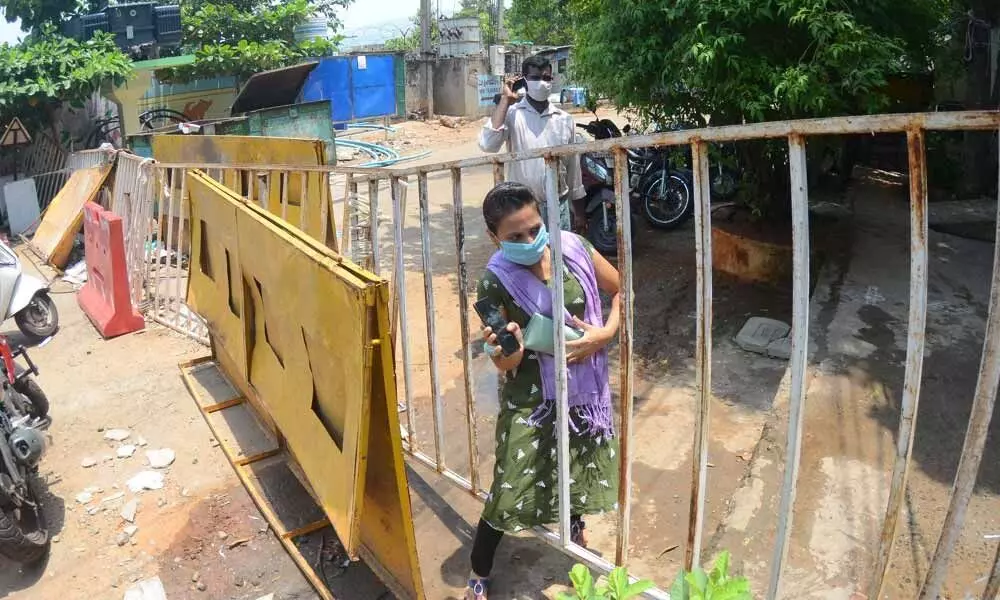 Highlights
Dandu Bazaar emerges as a hotspot with 24 positive cases
Visakhapatnam: The novel coronavirus is not only affecting the common man but also those who are treating the patients in Visakhapatnam.
A nurse, sent on deputation to Visakha Institute of Medical Sciences from King George Hospital, got infected with the virus. She was the first corona positive case registered at Gopalapatnam.
Now, two doctors follow suit.
Despite the district administration's preparedness, it did make one wonder how the nurse got infected with the virus. However, the reason for the infection appears to be the nurse's sheer negligence in donning and doffing the personal protective equipment (PPE), according to a health official.
A few weeks down the line, a doctor from KGH, a resident of Maharanipeta, got infected with the virus.
Later, another doctor also tested positive coronavirus.
Meanwhile, details pertaining to the district-wise coronavirus statistics appear to be unclear for the past few days. Similarly, the State media bulletin hardly has any clarity like it used to circulate earlier. Except how many samples being taken for the last 24 hours, how many positive cases recorded, how many discharges, number of active cases and the death rate across the state, there is no other information in the media bulletin.
Even while contacting the concerned officials to seek details about the number of coronavirus positive cases, there is no response from them either. However, a press release pertaining to the new cases in the last 24 hours in the district will be shared only late in the late evening.
On one side, the medical fraternity is getting infected with the virus, while on the other side a single area Dandu Bazaar is emerging as a hotspot, recording 24 positive cases so far.
Located between Jagadamba junction and Maharanipeta, Dandu Bazaar, a small but thickly populated neighbourhood keeps the officials literally on toes. It all began when a 60-plus woman contracted the virus and soon it had spread like a wild fire taking the tally upwards.
With more asymptomatic cases being tested positive for the virus, it does send shivers down the spine of the people residing in the localities surrounding Dandu Bazaar.
Even on Saturday, its neighbouring area Maharanipeta registered one more coronavirus positive case, taking the total to 86 in Visakhapatnam district.
With lockdown norms being relaxed, shops, other commercial establishments remaining open till evening and RTC buses and autorickshaws being back on the roads, social distancing has suffered a setback.
Moreover, as experts warn against the possibility of increased number of coronavirus positive cases in the coming months, many are concerned about mechanism to tackle the pandemic which would be quite challenging for the district administration.
As the dreaded coronavirus spreads its tentacles wider, people expect the government to be transparent on Covid-related statistics.
As on May 23, a total of 9,136 samples were collected, 47 fresh positive cases were recorded, number of recoveries reached 47 and one death registered in the State in the last 24 hours.
Subscribed Failed...
Subscribed Successfully...