Vizianagaram to get Rs.2 cr CSR funds from BDL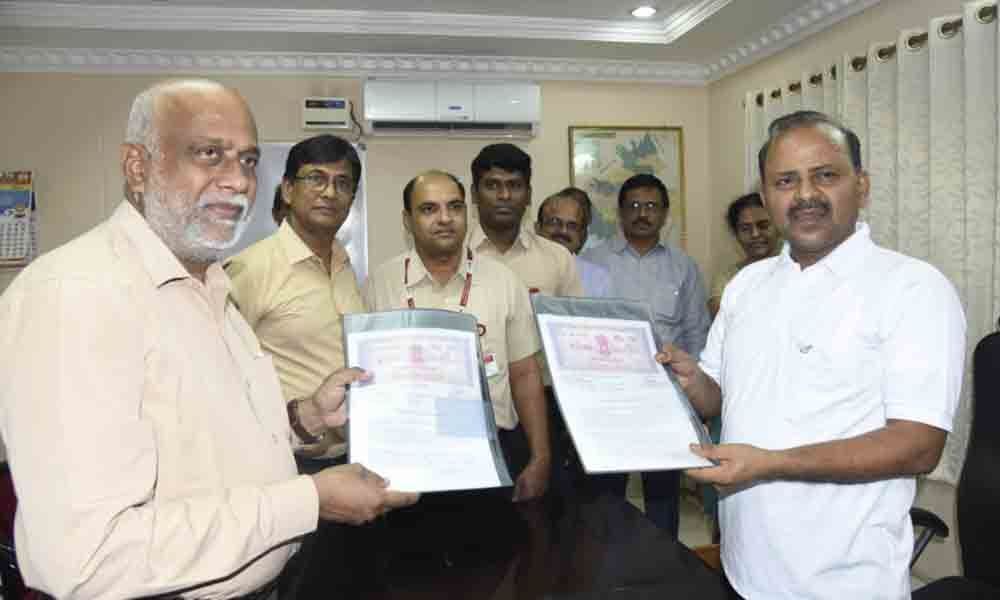 Highlights
MoU signed with District Collector, SW Hostels to get facelift with the funds.
Vizianagaram : Bharat Dynamics Limited, a Defence oriented Public Sector Undertaking of Government of India will contribute Rs 2 crores for development of Vizianagaram District from its CSR funds. A Memorandum of Understanding was signed between District Collector Dr M Hari Jawaharlal and BDL General Manager (HR) S Narayanan at Collector's Camp Office in Vizianagaram on Wednesday.

As per the agreement, the PSU will assist in taking up of repairs and renovation works to 11 Social Welfare Hostels in the district. As part of the aspirational districts programme of the Central Government, PSUs were attached to these districts to take up developmental activities with their Corporate Social Responsibility funds.
The District Administration is planning to improve facilities in Education and Health sectors with the funds, says District Collector Dr.Hari Jawaharlal. Some more companies will turn up in the future, he added. Joint Collector K V R Reddy, J.C-2 J Seetharama Rao and BDL team members were present.