BNP Nimma Arogya to provide health check-up in slums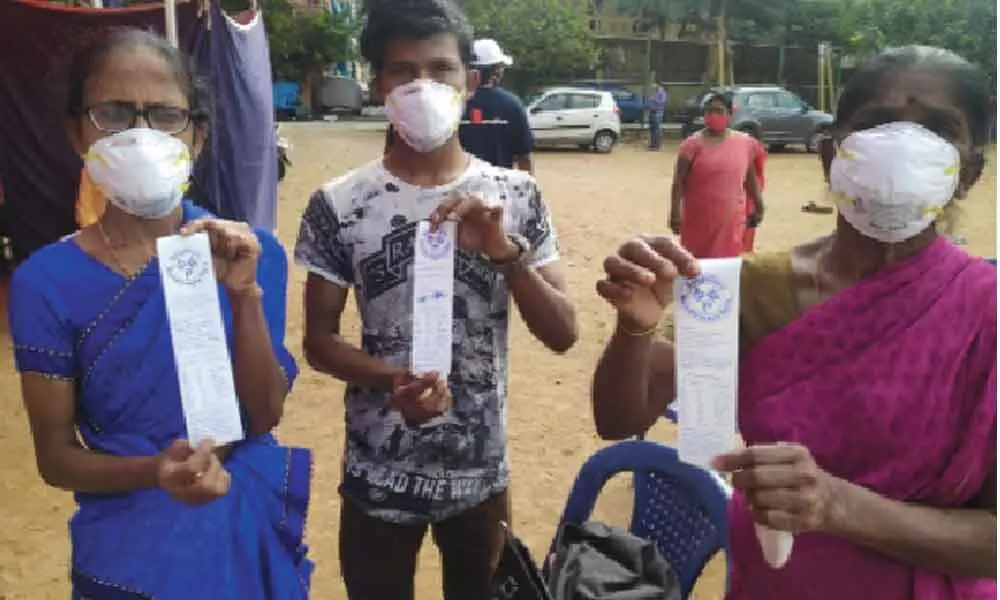 Highlights
Bengaluru Nava Nirmana Party (BNP) has launched a one-of-its-kind preventive and primary healthcare programme called 'BNP Nimma Arogya' for Bengaluru.
Bengaluru: Bengaluru Nava Nirmana Party (BNP) has launched a one-of-its-kind preventive and primary healthcare programme called 'BNP Nimma Arogya' for Bengaluru. The programme aims to provide free health check-ups for lakhs of vulnerable citizens living in slums and backward areas of the city. Aimed at people who are not in a position to afford the high costs of even basic healthcare, these health checks will include sugar tests, blood pressure tests, anaemia etc. and vulnerable patients will be referred for a primary health consultation. The programme is being conducted in partnership with Vitor Health and Clinikk Healthcare and has a strong technology layer at the backend to enable robust assessment and analytics.
Lalithamba B V, Core Working Group Member of BNP, said, "We have created a health package comprising a comprehensive health check covering key areas like sugar, BP, anaemia among others, together with primary health consultation. This will be conducted through a mobile clinic, which will deliver this service right at the doorstep of people. We are initially doing this as a pilot in a slum in Ramaswamypalya, covering 500 people. We plan to cover more people in other slums across the city in the coming weeks."
Vikram Rai, Co-Founder of Vitor Health, said, "Given the current scenario that we are in, this initiative gives people the option of a health check-up at their doorstep without them having to visit clinics or hospitals. This programme will also help identify risk factors well in advance and give the affected people the option to get timely primary health treatment before it becomes a bigger issue."
Hema Hattangady, advisor to BNP, said, "Our vision is to ultimately make this service accessible to the lakhs of citizens through BBMP. The cost of delivering this is less than Rs. 100 per person and hence even if we were to deliver this to 10,000 people in a ward, it will cost less than Rs 10 lakhs overall, which is nominal compared to the few tens of crores that a ward receives annually."
Srikanth Narasimhan, General Secretary of BNP, said, "We firmly believe that access to comprehensive health checks is the first step to good health. While COVID has taken centre stage over the last few months, it is important to bring BBMP's focus on primary health issues which ultimately make people vulnerable to larger disease conditions. BNP, which is contesting the upcoming BBMP elections to get good citizens elected as Corporators, promises that there will be a reasonable budget allocated for basic healthcare in each ward where a BNP Corporator gets elected. It is fitting to note that out of the 63,629 projects worth over Rs 21,653 crores approved by BBMP over the last 5 years across 198 wards, the allocation to healthcare was zero!"
The campaign will kick-start on November 28 and 29 2020 and will be conducted across the various slums in Bengaluru city over a period of time.