5G rollout will be game changer for BSNL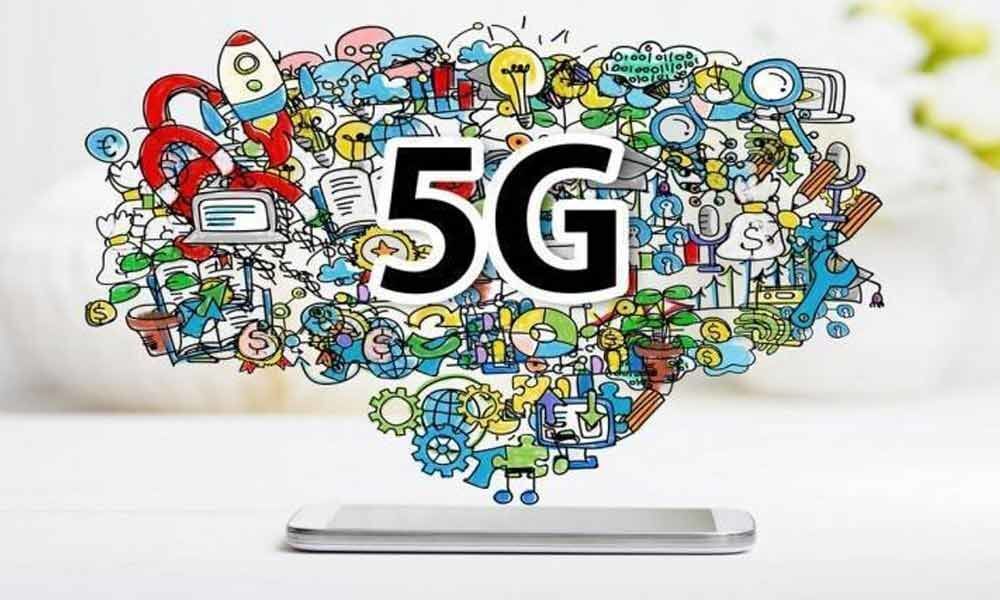 Highlights
5G which is more relevant for emerging technologies like IoT, Artificial Intelligence might get launched in India by 2021, says BSNL CGM
Hyderabad: 5G telecom network which essentially is an optical fibre network will be a game changer for Bharat Sanchar Nigam Limited (BSNL), said an official from the beleaguered central government undertaking.
Speaking to The Hans India on the sidelines of an event to announce new tariff plans recently, V Sundar, chief general manager (CGM) of BSNL Telangana Circle, said that 5G depends on optical fibre and not towers.
BSNL is having 8 lakh kilometers of optical fibre in India. It is our biggest asset and we will try to increase the coverage at a rapid pace before 5G launches in India to give unlimited speed.
Lot of operators have asked for fibre network on lease. The demand for the fibre is likely to increase manifold once 5G launches in India. For now, we are leasing the fibre to cable operators. Last year we leased out 510 kms of fibre network for the operators.
When asked about a time-frame for the roll-out of 5G in India and BSNL's preparedness, Sundar said: "It is too early for India to adapt for 5G. We might see a 5G roll-out in India by 2021.
5G is more relevant for emerging technologies like IoT, Artificial Intelligence and we are testing this space. We have tie-up with Nokia and as per alliance, Nokia will provide its compact and deployable solutions for mission-critical communications to assist us in the deployment of 5G services successfully."
On the delayed launch of 4G services in general and Hyderabad in particular, Sundar said: "We did not have the liberty of rolling-out unlimited packages. In spite of not having the advantage of unlimited packages, we have seen a rise in market share from 10.8 per cent to 11.58 per cent.
Our consumers are using 8 TB data every day and 42,600 existing users have shifted to 4G SIM showing the quality of our network and service." He went on to add: "We needed a certain amount of money to cover Hyderabad with 4G. As we didn't have enough resources, we are covering the rest of the State."
BSNL on April 5, announced a slew of tariff plans as part of its Ugadi offering in the State. It also announced three new pre-paid plans to meet the demand of consumers who want voice-focussed plans rather than data-heavy ones.
"There was a delay in disbursal of salary in February but now employees understand the financial constraints of the organisation and are working with motivation. With the roll-out of the new tariff plans, BSNL hopes to clear all its dues by April 15th and get back on track," added the CGM.
Subscribed Failed...
Subscribed Successfully...