Decent corpus essential for post-retirement life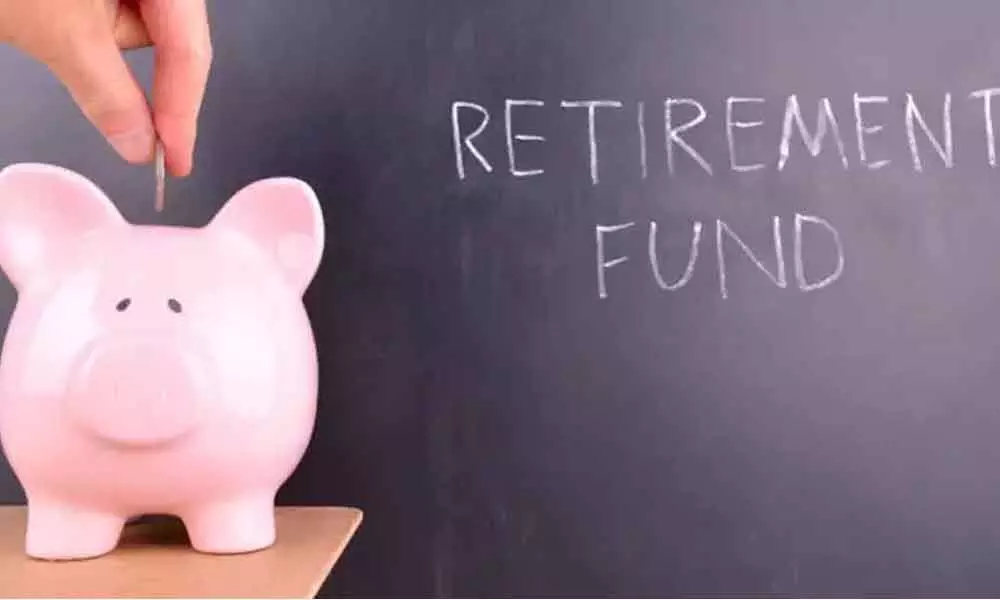 Highlights
The two biggest risks in an individual's life are: dying early and living too long.
The two biggest risks in an individual's life are: dying early and living too long.
The former anomaly could be offset through an apt insurance cover for the individual, but the latter is a bigger concern where it requires a disciplined effort of saving, investing and then distribution of the accumulated corpus again in a restrained manner. This is because no one knows how long one could live for.
In the last week's article, I have highlighted the generational gap on attitudinal differences towards investing. Today, I would like to discuss the global attitudes towards retirement along with the implications of ageing.
According to Raconteur's infographic, health spending rises sharply in old age starting from age 46 and exponentially increasing from age 66 and thereafter.
The largest component of spend goes towards hospital and community health services. In UK alone, the expected rise of people living with disability between 2015 and 2025 is by about 25 per cent.
The hospital episodes where a finished consultant episode is reported has shot up from 11.98 million in '98-99 to 20.03 million in '17-'18 according to NHS in 2019.
The National Statistics, 2018 claims that the number of people aged between 90 and over has reached 445,100 in 2017 from 311,400 in 2002 while that of the people aged 100 and over has crossed 14,400 in '17 from 7,800 in 2002; almost doubling in 15 years.
The same is the case of people aged between 95-99 has jumped from 68,700 in 2002 to 120,200 in 2017.
What I want to emphasise here is that life expectancy has been increasing every decade and increasingly the health care costs are also shooting up.
According to a European Commission 2018 report, the life expectancy at birth in 1960, for male and female are 67.9 and 73.7 respectively which grew to 70.2 and 76.2 by 1980. The spurt is higher after two decades with 75.5 and 80.3 in 2000.
The figure is at 79.6 and 83.3 in 2016 which is again an increase from the previous period and expected to reach 86.5 and 90.1 for male and female respectively by 2070. The sudden spurt is attributed to the improved healthcare despite the higher costs of care.
The global survey on retirement shows a huge deviation from expectations versus reality. The non-retired expectation versus what actually is received by a retiree is over 15 per cent difference, lower in reality.
This is purely because of the lesser anticipation of living expenses during retirement by the non-retirees.
Close to half in the developed world, expect to keep earning into retirement with 59 per cent of employees among Italy, Australia, US; 57 per cent among Spain and France; 45 per cent, 46 per cent respectively of Germany and Belgium while UK stands at 54 per cent and the least is Netherlands standing at 32 per cent.
From the study by Schroders in 2018, only 12 per cent of the annual incomes are currently being saved on average by people yet to retire while 25 per cent of the 30,000 respondents say that they're on course to achieve their expected retirement income.
And 43 per cent of the global retirees say their retirement income is sufficient to live comfortably, according to a study by Aegon in 2019.
Of the Indian respondents, surprisingly 99 per cent feel that their retirement income is sufficient. But the survey put out a 25 per cent difference to the annual income actually received by non-retirees to that of they expect will need to live comfortably.
This positive difference is only beaten by Portugal with 26 per cent. The deviation is highest with negative 47 per cent among respondents of Poland.
With respect to the expectations on retirement, Indians fared better among all 30 countries of respondents that participated.
According to a study conducted by ING in 2019, about 60 per cent of them opting for travelling and about 10 per cent of them wanting to start a business on the other extreme.
While 16 per cent of them wanted to continue working in the same field, 13 per cent wanted to work in another field. 49 per cent of them want to pursue new hobbies while 27 per cent want to participate in volunteer work.
The study thus concluded that the retirement aspirations could turn out to be costly for the new retirees.
In all, while planning for retirement, individuals have to keep their aspirations in mind along with the improving healthcare facilities thus increasing their life expectancy.
This would certainly shoot the corpus that needs to be accumulated for the individuals to lead a comfortable life.
More importantly, as the real interest rates march southwards, the exposure to equity becomes more apparent than ever in their portfolios both at the time of accumulation and distribution as well.
(The author is a co-founder of "Wealocity", a wealth management firm and could be reached at [email protected])