How India's policymakers living in fools paradise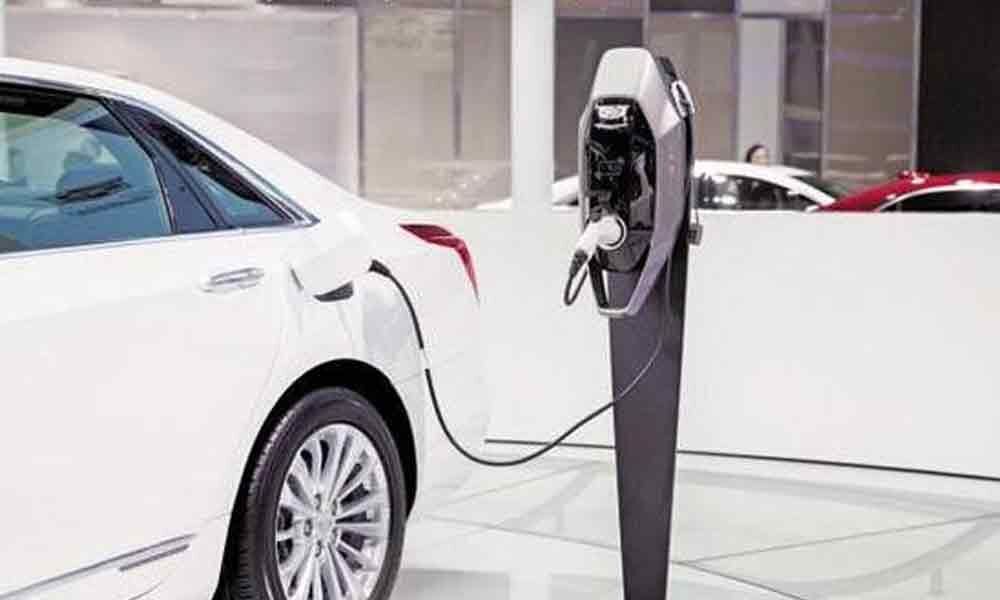 Highlights
Slogans like 'We can do', 'I can do' and 'You can do' are inspirational.
Slogans like 'We can do', 'I can do' and 'You can do' are inspirational.
That's reason why motivational gurus and speakers rely on such wonderful slogans not only to motivate lazy, not-so-lazy and pessimists, but also the successful people.
You may think why successful people need motivation. But it's imperative for them to achieve more success because success is infinite. There is no end to it.
For example, Microsoft founder Bill Gates topped the world's richest peoples' list for a couple of decades.
Then came Amazon founder Jeffrey Preston Bezos. The 55-year-old Jeff Bezos, as the Amazon founder is popularly known, is worth $156 billion now.
That in Indian rupees is equal to a whopping Rs 10.75 lakh crore, nearly three times of combined annual budgets of Andhra Pradesh and Telangana states. Compare that with what Bill Gates owns.
The software czar is worth $100.8 billion or Rs 6.9 lakh crore. That means Gates is a lot poorer than Bezos now! Gates needs to chant some motivational slogans and hear motivational speeches to spur himself for a solid second innings and regain the richest crown!
But such motivational slogans and speeches do have their limitations. For instance, if a person doesn't know swimming, it is useless to motivate him to jump into a swimming pool or deep waters.
If that happens, he will simply die. Of course, there are some chances of his survival if a lifeguard is around. But that's a different story.
The attitude of India's policymakers who are pushing for electric vehicle regime, is like that of a foolish motivational expert who has spurred on a non-swimmer to jump into virulent waters.
Otherwise, what do you make of recent proposal put forth by the National Institution for Transforming India, also known as NITI Aayog?
This new avataar of erstwhile Planning Commission, which describes itself as premier policy Think Tank of the central government, wants India to have only sales of electric bikes or two-wheelers by the year 2025.
That means no more petrol bikes post the deadline which is just six years away. The deadline is much shorter for three-wheelers.
As per the wishful thinking of the body packed with best economic and policy framing brains in India, all the three-wheeled vehicles should go electric way by 2023. That's as ludicrous as it sounds.
Going electric mobility is an excellent idea and as a country which is home to a big list of the world's worst polluting cities, India needs the transition to electric mobility badly.
Electric vehicles are as clean as the mountainous water when it comes to emitting harmful gases.
Whereas, the diesel and petrol vehicles are the dirtiest ones in that order. But changing to electric mode overnight is impossible.
Indian policy makers should look at global electric vehicle (EV) industry before announcing grandiose policies.
In 2018, global EV sales stood at meagre two million. The sales are expected to touch 4 million by 2020. Compare that with total global sales of cars and light commercial vehicles.
In 2018, more than 84 million cars and LCVs were sold across the world. In China, which is the world's biggest market for electric vehicles, close to 11 lakh electric cars were sold in 2018, followed by 4 lakh in Europe and the US (3.6 lakh).
But the total car sales in these three countries stood at 2.3 crore units in China, 1.7 crore (US) and 1.6 crore (Europe). That means sales of electric vehicles were miniscule.
The adoption of electric vehicles in India is far worse. The country of over a billion people is not even in top 10 global list.
In FY19, total EV sales crossed 7.5 lakh units. And they include just 3,600 electric cars, 1.26 lakh electric two-wheelers and 6.3 lakh electric 3-wheelers.
Compare this to total vehicle sales in the same period. Sales of cars and other passenger vehicles reached 33.7 lakh in India in FY19. Further, 67 lakh scooters and 1.36 crore units of motorcycles were sold last financial year.
That means, of over 2 crore two-wheelers sold, electric 2-wheelers accounted for just 7.5 lakh units or 3.6 per cent. Going by these numbers, will it be possible for India to go electric mode in two-wheeler segment by 2025? Absolutely not.
Bajaj Auto and TVS Motors are not wrong when they have recently said that switching to e-vehicles is not as simple as printing cards and issuing Aadhaar cards.
They are right. Over 10 lakh work in companies that make petrol two-wheelers. Two-wheeler makers in India do a business of over $15 billion annually. There is a whole lot of supply chain.
Changing to electric mode overnight will create chaos. The change should be gradual and pragmatic.
India doesn't have proper roads and adequate transport infrastructure. Proper road discipline remains a pipe dream and the concept of speed lane on the roads is align to this country.
It's free-for-all even on the highways. Goods autos laden with two times of their permitted loads chug on the speed lanes, putting lives of other road users in peril.
But the policymakers are burning the midnight oil to push the country into electric mode as fast as possible. Time for Indian policymakers to remain in 'saner mode' while thinking about electric vehicle roadmap.
India needs to go electric way, but the policy makers should evolve a transition roadmap that is practical and plausible.
The government should focus on creating ecosystem including charging stations for electric vehicles before setting the deadlines. Hope India's policymakers for EV transition turn wiser.
Interested in blogging for thehansindia.com? We will be happy to have you on board as a blogger.