Markets entering consolidation phase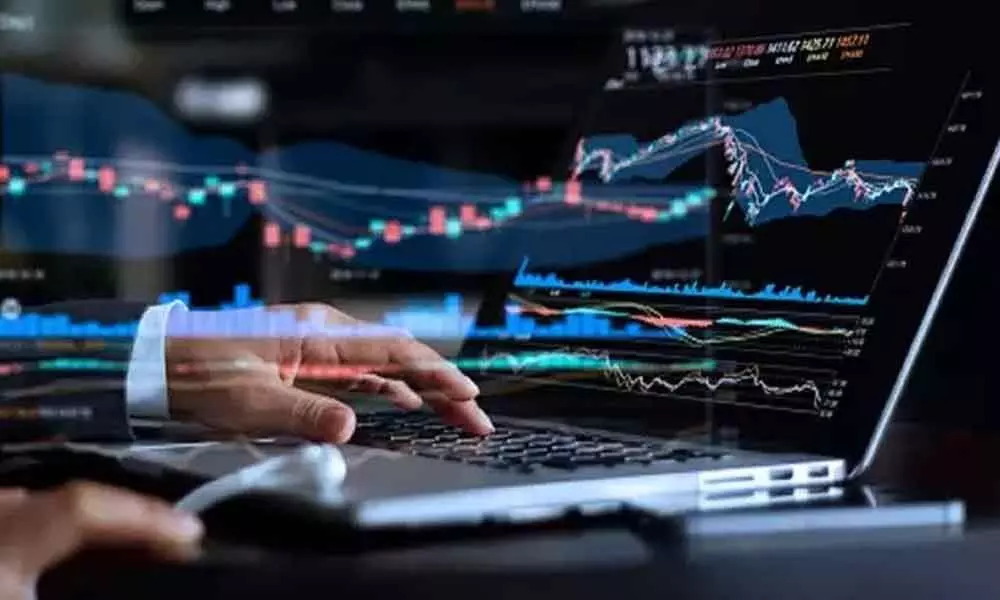 Highlights
Despite the news of the rapid rise in Covid-19 infections in major cities and fear of monsoon's impact on the spread of the virus; markets logged gains for second consecutive week
Despite the news of the rapid rise in Covid-19 infections in major cities and fear of monsoon's impact on the spread of the virus; markets logged gains for second consecutive week.
Benchmark indices the NSE Nifty closed 139 points, or 1.3 per cent, higher at 10,383 points and the BSE Sensex gained 439 points, or 1.2 per cent, to close at 35,171 points. 'Bubbly' trading was seen in the broader market with several mid-caps and small-caps notching gains of 10 to 30 per cent during the week ended.
S&P BSE Midcap index and the S&P BSE Smallcap index outperformed benchmark indices by clocking gains of 3.5 per cent and 2.8 per cent respectively.
With the risks linked to Covid-19 increasing by day, observers say that guidelines of Unlock 2.0 expected to be released on June 3 will have high implications on economy. Expectations are high that the entire economy may be reopened in during the July-September period.
Heading into the second half of the year, investors and analysts are doubtful stocks can maintain the fierce momentum of April, May and June. Market functioning appears to be safe for now thanks to the RBI and stimulus package rolled out by the government.
But few believe true calmness will return to the markets anytime soon. The problem that started the selloff, the pandemic, isn't gone yet. And no one is sure when it will be, either.
Barring developments related to Covid-19 and with no major triggers in near term, markets are seen entering a consolidation phase in the coming weeks.
The Reserve Bank of India (RBI) central board met last week via videoconferencing to discuss the impact of measures undertaken by the central bank after the Covid-19 outbreak in India, among other issues.
While there was an expectation that the board would also discuss a one-time restructuring scheme for stressed assets of banks, the RBI statement after the meeting did not mention it specifically. Watch out for FY Q4 results from ONGC, Vodafone Idea, Bharat Forge, Bharat Electronics, Petronet LNG, GMR Infrastructure and SAIL, among others.
Market player's focus will shift to FY Q1 results and visibility of earnings of major companies for the remaining part of FY 2020-21. The theme of Local to Vocal should benefit the PSU companies in the next few quarters.
Stay overweight in PSU's advice fund managers
Quote of the week: I will tell you how to become rich. Close the doors. Be fearful when others are greedy. Be greedy when others are fearful. - Warren Buffett
Be prepared to invest in a down market and to get out; in a soaring market, as per the philosophy of Warren Buffett.
F&O/ SECTOR WATCH
Momentum driven gains were seen in the derivatives segment during the week ended. Despite heightened volatility, the July series started off on a positive note. Rollovers in Nifty futures were at 79 per cent (June series 75%), above 3-month average of 70 per cent.
Bank Nifty also saw above average rolls 81 per cent.
Market wide rollovers stood at 92 per cent (June series 93%). Ratio of Nifty / Stock futures has improved to 0.13 (last month 0.11), implying that punters are increasing bets more on Nifty than on Stocks.
Increase in stock futures positions indicates stock-specific movement. On the sectoral front, expect rotational buying interest across the board. Sectors that can outperform in the current series are automobile (two wheeler stocks), financials, oil &gas, FMCG and pharma.
Some key takeaways from the virtual AGM of Infosys like future of work will be hybrid model with staffers working from both home and office; near term margin pressures, etc., foretell the state of IT sector ahead of Q1 results. Buy on declines HCL Tech, TCS and Infosys. After Vedanta, promoters of Adani Power are also opting for delisting of the company.
Analysts say more number of promoters may opt for delisting or buy back of shares to take advantage of present low valuations. Using the challenge presented by Covid-19 as opportune time to usher in reforms, GOI passed two ordinances for development of a new architecture in agriculture to progress and enhance farmers' incomes.
Agriculture related stocks are likely to outperform in the coming months. Stay invested in M&M and Escorts in machinery space and UPL in crop protection chemicals segment.
Watch out for mid-cap and Small-cap winners in this sector. Changes in norms for preferential allotment may trigger heightened activity in some stressed counters.
Back door takeovers of companies are not ruled out. Stocks looking good are BPCL, BEL, Cummins India, Havells India, IOC, L&T, RIL and Ujjivan.
(The author is a stock market expert. He is former vice chairman of AP Planning Board)
Subscribed Failed...
Subscribed Successfully...