No adverse impact on Indian IT firms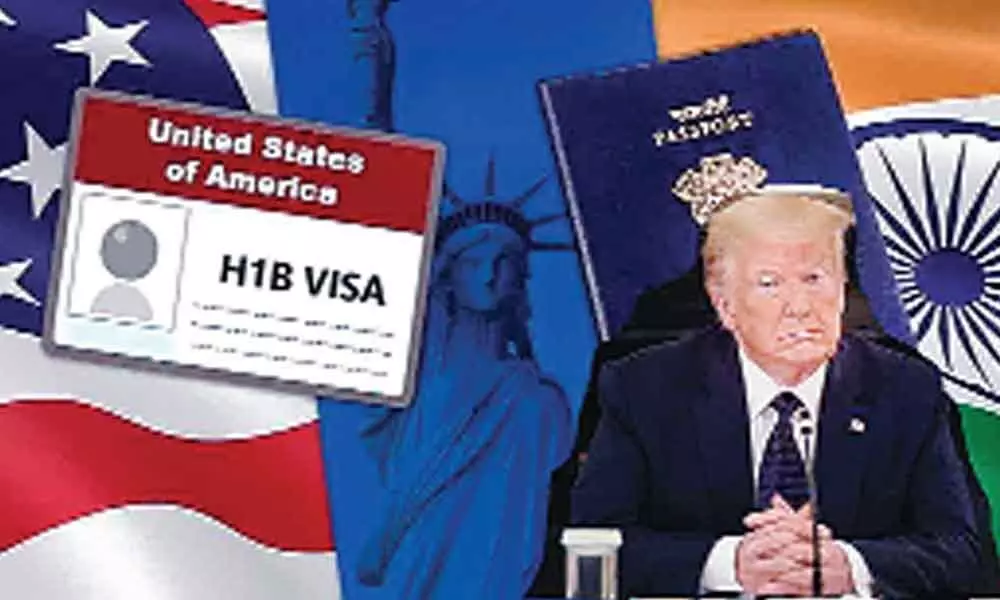 Highlights
With rising virtualisation, most projects are currently being delivered from offshore locations, making its impact minimal, say experts
Bengaluru: Extension of work visa ban by another three months till March 31 of this year by Trump administration will not have any material impact on project delivery and workflow of Indian IT services companies.
With rising virtualisation, most projects are currently being delivered from offshore locations, making its impact minimal, experts said.
"Most projects are currently being executed from offshore locations due to increased virtualisation amid the Covid pandemic. Even for onsite projects, back up plans are ready with the IT firms. So, the decision of the US administration to extend the ban will not materially impact Indian IT companies," said Pareekh Jain, an IT outsourcing advisor & founder of Pareekh Consulting.
"However, plans of individual employees to go to the US in onsite projects are going to be delayed due to this move," he added.
On the verge of the New Year, US President Donald Trump extended the period of the ongoing restrictions on immigration and US work visas by a further 90-day till March 31, 2021. Apart from H-1B visas, the suspension also applies to H2B, H-4, and L-1, as well as certain categories of J-1 visas. The Trump administration gave the rationale of the high unemployment rate in the US to extend the ban on temporary work visas. However, it is not clear whether the H-1B visa renewals of Indian IT workers in the US will be affected due to this move. Earlier in June 2020, President Trump restricted foreign nationals to come on work visas till December last year in the wake-up rising unemployment rates in the country amid the Covid pandemic.
However, industry sources said that with President-elect Joe Biden taking over the reins of US administration on January 20, the latest announcement on the visa ban is likely to be reversed.
"Democrats are traditionally more open to liberal immigration policies. So, the Biden administration is likely to reverse this order. Also, with travel restrictions still in place, companies are not keen to send employees on H-1B work visas," said an industry source. The US government issues 85,000 H-1B visas each year, with Indian nationals accounting for more than 70 percent of the beneficiaries. Apart from Indian IT firms including Tata Consultancy Services, Infosys, and Wipro, global corporations such as Apple, Microsoft, Google, and many more take this route for moving engineers to onsite locations in the US.
Over the last 12-18 months, the dependence of Indian IT firms on the H-1B visas are reducing due to restrictive immigration policies followed by the Trump administration. According to the US Citizenship and Immigration Services, the share of domestic IT firms among the top 10 visa recipients has dropped from 51 percent to 24 percent during the 2016-19 period. As a result, most IT biggies are hiring locals in the US to build up an employee pyramid for executing projects.