Options data holds scattered resistance levels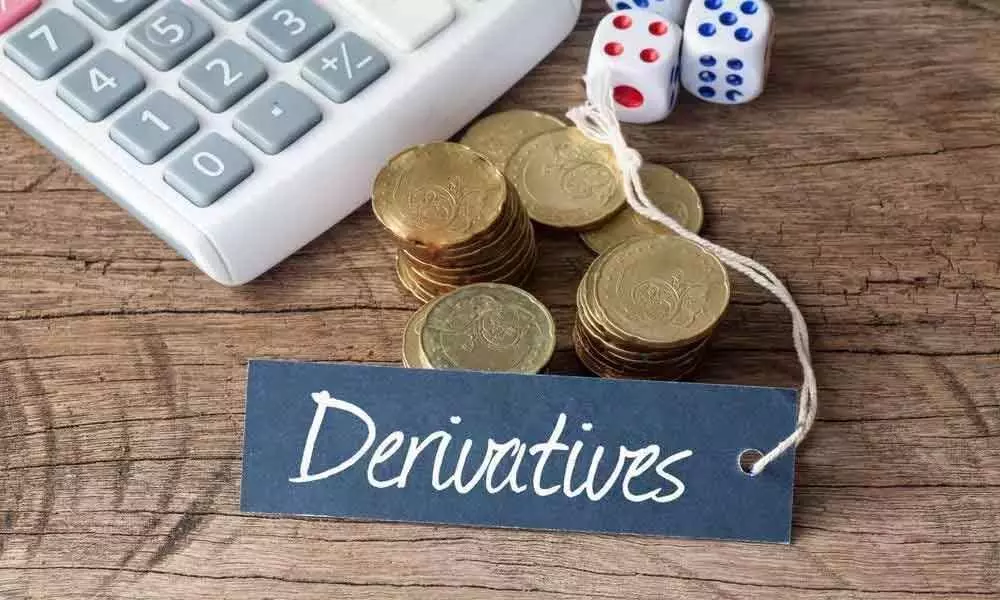 Highlights
Rollover to Dec series at 78.68% as against 77.45% in Nov series; Rollover cost at 35 pts
With support level rising by 900 points, the options data is indicating undercurrent upward bias in the market. However, the scattered concentration of Open Interest (OI) at different levels is showing directionless upward movement for NSE Nifty, observe derivatives analysts. Highest OI was seen at 13,000CE and 12,900PE.

Highest Call OI addition of 32.28 lakh contracts was seen at 13,000 strike followed by 13,500 strike with 31.12 lakh contracts, 14,000 strike with 26.06 lakh contracts and 13,100 strike with 24.30 lakh contracts. The maximum Call OI build-up of 15.13 lakh contracts was seen at 13,100 strike. Further, 13,000/13,300/14,000 strikes witnessed reasonable Call OI addition.
The 12,900 strike recorded the highest Put OI of 25.30 lakh contracts followed by 12,800 strike with 24.04 lakh contracts, 13,000 strike with 20.57 lakh contracts and 12,000 strike with 20.66 lakh contracts. Reasonable addition of Put OI was seen at 13,000/ 12,900/ 12,500 strikes.
For the week ended November 27, 2020, BSE Sensex closed at 44,149.72, a net gain of 267.47 points or 0.60 per cent, as against 43,882.25 points. Similarly, NSE Nifty too moved up by 109.9 points or 0.85 per cent and closed at 12,968.95 points from 12,859.05 points.
Dhirender Singh Bisht, senior research analyst (derivatives) at SMC Global Securities Ltd, said: "From derivatives front, Call writers added hefty Open Interest at 13,000 & 13,100 Call strike, which would now act as key psychological resistance level for the index moving forward. On downside, 12,900-12,800 would act as major support for the index. The option maximum pain for Nifty is at 12,950 for current week expiry, whereas for the Bank Nifty is at 29,500." The significant FII inflows during November pushed the NSE Nifty above 13,000 levels. FII inflows remained buoyant in the Indian markets as net buying for November was close to Rs 60,000 crore. The December series has started with an OI of 11.5 million shares, while premium remained high suggesting some long additions. However, such a high premium does not sustain in the market. Due to the long settlement week, analysts see the Nifty hovering in a range with stock-specific action in the mid-cap space.
As per the ICICI Direct.com, on the options front, immediate option positions are visible at 12,800 Put and 13,200 Call strike suggesting immediate range for the Nifty. Analysts believe only a move below 12,800 may extend any profit taking. Otherwise declines remain a buying opportunity in the ongoing positive trend. Nifty December month rollover was at 78.68 per cent as against 77.45 per cent in the previous month and the three-month average of 76 per cent with a rollover cost of 35 points. Analysts see carried forward by majority the long position to the December series. Market-wide rollover to the December series was at 93.28 per cent from 92.85 per cent in the previous month.
The December derivatives series began with Rs 127,846 crore versus Rs 98,189 crore in stock futures, Rs 15,690 crore versus Rs 12,305 crore in Nifty futures and Rs 156,593 crore versus Rs 126,614 crore in index options and Rs 30,599 crore versus 27,518 crore in stock options. The last F&O series of 2020 commenced in a sluggish mode, while the futures and options (F&O) November series concluded on a positive note as key indices gained over 11 per cent. Nifty Futures began the December series with open interest at 1.20 crore shares versus 1.05 crore shares in Open Interest.
"Indian markets began the December series on a volatile note. Nifty index ended below 13,000 levels in the week gone by with marginal gains, while Bank Nifty witnessed gains of more than a percent last week," remarked Bisht.
Bisht forecasts that "from the technical front, secondary oscillators suggest that markets are likely to remain volatile in upcoming sessions as well with wild swings on both sides."
Volatility remained during the week. Despite marginal gains, the broader markets saw significant movement. Midcap and smallcap indices gained almost 3.5 per cent and 5.5 per cent respectively. "The Implied Volatility of Calls closed at 16.66 per cent, while that for Put options closed at 17.54 per cent. The Nifty VIX for the week closed at 19.82 per cent and is expected to remain volatile. PCR of OI for the week closed at 1.69," added Bisht.
Bank Nifty
The NSE's banking index Bank Nifty closed at 29,609.05 points, a net rise of 373.05 points or 1.27 per cent from 29,236 points. The market witnessed a sharp rise in IVs as the Bank Nifty moved above 30,000. However, Call writing in OTM strikes kept the index move in check. The Bank Nifty started the December expiry with higher premiums whereas Call OI blocks were in private banks, which may limit upsides for the week. The price ratio of the Bank Nifty-Nifty remained near 2.28 level as there was no major outperformance in banking stocks.
Registering its best monthly gain since January 2012, the Bank Nifty added 23 per cent in the November F&O series. Bank Nifty's December month rollover is at 79.35 per cent from previous month's 73.59 per cent.