Orders in DC case deferred to May 14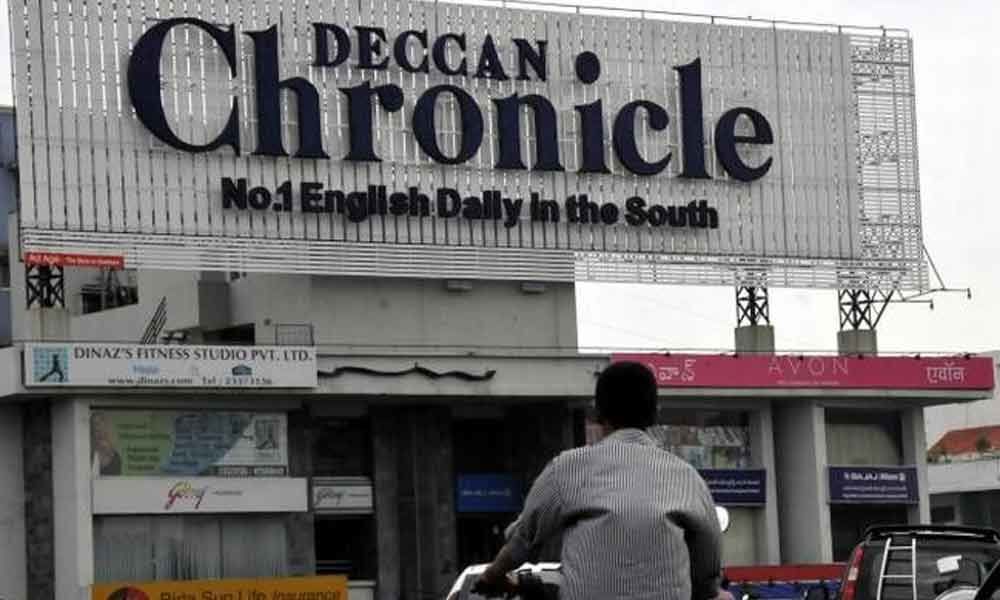 Highlights
The Hyderabad Bench of National Company Law Tribunal (NCLT) on Thursday deferred to May 14 its orders on resolution plan for debt-ridden Deccan Chronicle Holdings Ltd
Hyderabad: The Hyderabad Bench of National Company Law Tribunal (NCLT) on Thursday deferred to May 14 its orders on resolution plan for debt-ridden Deccan Chronicle Holdings Ltd submitted by Vision India Fund ofKolkata-based Srei Multiple Asset Investment Trust (SMAIT) as it sought some clarifications.
The orders on the much-awaited resolution plan were scheduled to be delivered on Thursday.
Resolution Professional for DCHL MamtaBinani submitted interim application (IA 66 of 2019) a few months ago seeking approval for resolution plan for DCHL submitted by SMAIT's fund.
The plan was approved by CoC earlier. "IA66 of 2019 is again listed for clarification on May 14, 2019," Ratakonda Murali, Member (Judicial), Court-I of Hyderabad Benchof NCLT, said in his orders.
He however dismissed applications filed by IDBI Bank and Indian Overseas Bank seeking equitable distribution of amount to be paid by Vision India Fund for DCHL.
All other IAs pertaining to this case have been listed for hearing on June 12.