Orders in Deccan Chronicle case deferred to April 29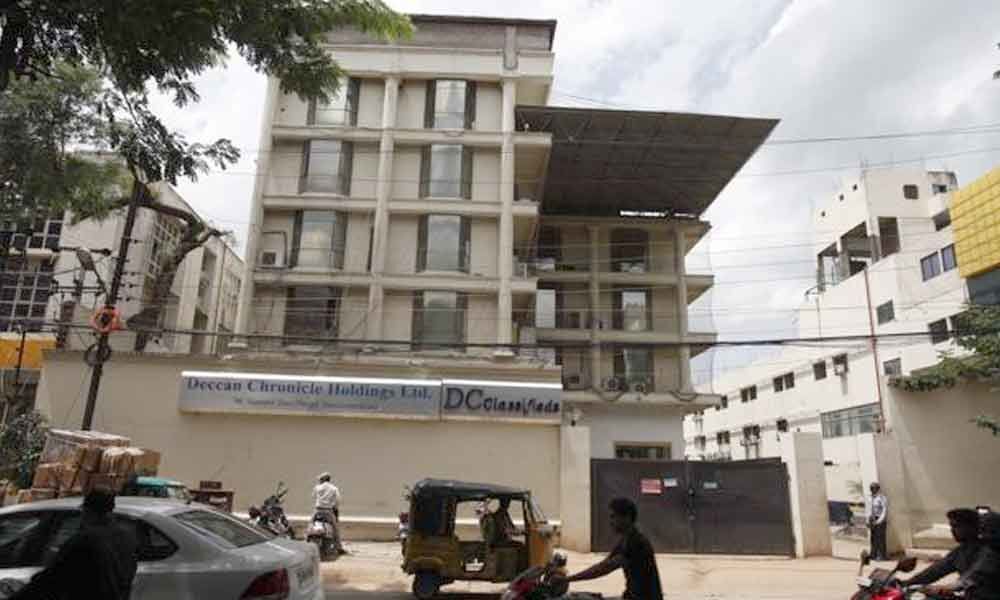 Highlights
The Hyderabad Bench of National Company Law Tribunal (NCLT) on Tuesday deferred orders in the Corporate Insolvency Resolution Process (CIRP) case of debt-ridden Deccan Chronicle Holdings Limited (DCHL) to April 29
Hyderabad: The Hyderabad Bench of National Company Law Tribunal (NCLT) on Tuesday deferred orders in the Corporate Insolvency Resolution Process (CIRP) case of debt-ridden Deccan Chronicle Holdings Limited (DCHL) to April 29, following objections raised by Suhani Trading and Investment Consultants Private Limited, a secured financial creditor, on some provisions in the Resolution Plan submitted by Vision India Fund of Kolkata-based Srei Multiple Asset Investment Trust (SMAIT).
The Plan was approved by the Committee of Creditors (CoC) and is now before the tribunal for approval.
Suhani Trading, which also gave its consent for the Resolution Plan, brought to the notice of the NCLT Court that the Plan has a provision which seeks waiver of third-party guarantees offered by DCHL. It filed an interim application (IA), saying such waiver was against provisions of Insolvency & Bankruptcy Code (IBC).
Following this, the NCLT Court posted the IA for hearing on April 29. It will also take up IAs filed by GST and others on the same day.
Besides, orders on the IAs filed by IDBI Bank and Indian Overseas Bank challenging lower allocation of funds for it in the Resolution Plan, which were scheduled to be delivered on Tuesday, would also be given on the same day.
On the same day (April 29), the Court will also give orders on the interim application (IA No.66/2019) which was filed for the approval of Resolution Plan.