Women are not just objects of desire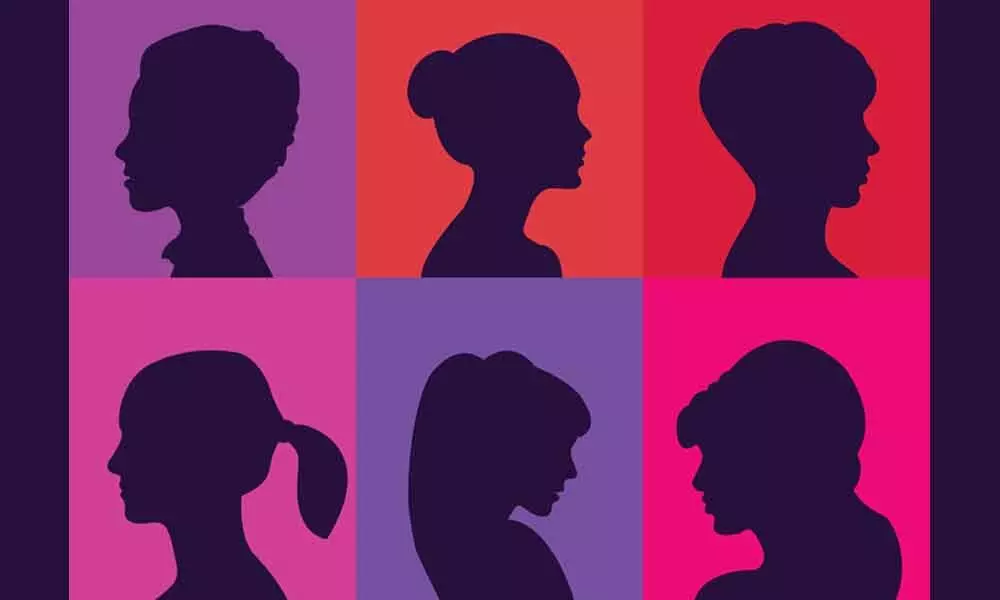 Highlights
In yet another landmark judgement, the Supreme Court directed the Central government to provide permanent commission to serving women officers in Indian Navy in all eligible branches.
In yet another landmark judgement, the Supreme Court directed the Central government to provide permanent commission to serving women officers in Indian Navy in all eligible branches.
This decree now allows women officers to sail in warships with same competency as male officers. It once again promulgates the power of women who have already proved it time and again despite oppression and discrimination by their male counterparts since time immemorial.
While giving the judgement, the apex court said there cannot be any discrimination against women citing physiological conditions, etc. and injustice cannot be meted out to women officers in the Navy.
India, though worship woman as Goddess of Power in temples, has always treated its women as inferior and an object of carnal pleasure. At home, in the office, out on the street and in the sprawling pastures of backwoods, everywhere women have been subjected to harassment, exploitation and torture.
But history proved their courage and grit many a times. The sword-welding, horse-riding queen of Jhansi, Rani Laxmibai who fought against the British with her little son tied on her back and perished in the battle in June 1858, was perhaps the modern India's first woman warrior who disproved the myth that women are weaker, both physically and emotionally.
While British termed her as wicked and Jezebel-like figure, Indians hailed her as a heroine, she was not just a symbol of resistance, but the complexities associated with being a powerful woman in India.
Rani Rudramadevi, the monarch of Kakatiya dynasty ruled the kingdom with regal nobility that even surpassed male rulers. Hundreds of women including Razia Sultana, Rani Padmavati, Meerabai, Mumtaz, Kanakalata, Kittur Chinnamma, Captain Lakshmi, Sarojini Naidu, Indira Gandhi, Aruna Asaif Ali and many more have contributed their mite to make today's India.
We have seen women Chief Ministers, women President, different political party leaders, well-established businesswomen, etc, the most notables being Pratibha Patil, Sheila Dixit, Mayawati, Sonia Gandhi, Brinda Karat, Najma Heptulla, Indira Nooyi, Sushma Swaraj, Medha Patkar, Nirmala Sitharaman etc.
Yet the atrocities against women continue unabated with the latest being the brutal rape and murder of an unidentified woman on the outskirts of Hyderabad on Monday night. We celebrate women's days and mothers' days, but nowhere they are safe and treated with dignity.
Even in the corridors of power they are subjected to discrimination, let alone the dark alleys of tinsel town and within the constraints of four walls. Not just legislation, but total change in the mindset of men is the remedy to this evil. A lot of things can be done for the empowerment of women beginning from economic independence.
Women empowerment in India is heavily dependent on many different variables that include geographical location, educational status, social status and age.
It should be done the national, State and local levels in many sectors, including health, education, economic opportunities, gender-based violence, and political participation.
Though several measures have been initiated by successive governments, there are significant gaps between policy advancements and actual practice at the community level.
The impediment for implementation of laws and policies to address discrimination, economic disadvantages, and violence against women at the community level is the largely patriarchal structure that governs the community and households in much of the country.
Even today, in these modern times, women and girls have restricted mobility, access to education, access to health facilities, and lower decision-making power, and experience higher rates of violence. This needs to change. Unless it happens, our women will continue to suffer.