Adventurous, enriching & beautiful!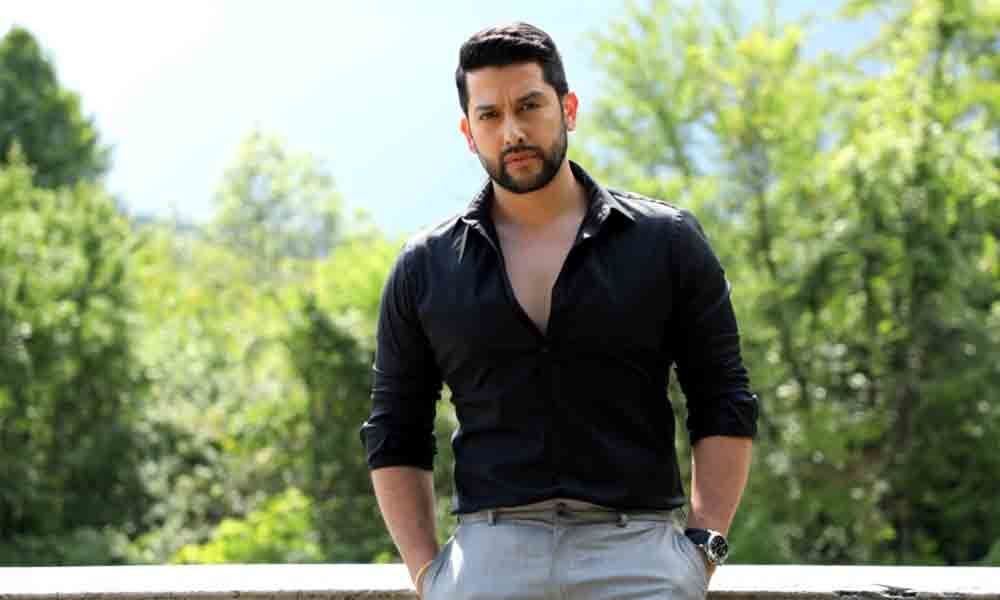 Highlights
Says Aftab Shivdasani, in a candid chat, about his journey in Bollywood…
Aftab Shivdasani, who was recently seen in the film 'Setters' has been applauded for his performance in the movie. Aftab is known for his diversity and having acted in over 50 feature films. He was born and raised in the city of dreams, Mumbai, to Prem Shivdasani, a Sindhi, and Putli Shivdasani, a Parsi. Aftab completed his schooling from St Xavier's High School in Mumbai and graduated from HR College of Commerce, Mumbai. When he was just 14 months old, Aftab appeared in a TV commercial for Farex, a baby food brand.

He debuted as a child artiste in the Anil Kapoor and Sridevi-starrer, 'Mr. India' (1987). After appearing in a handful of movies as a child actor such as 'Shahenshah' (1988), 'ChaalBaaz' (1989), 'Awwal Number' (1990), 'C.I.D.' (1990) and 'Insaniyat' (1994),
Aftab made his silver screen debut as lead with Ram Gopal Varma's 'Mast' (1999) at the age of 19, for which he received the Zee Cine Award for 'Best Male Debut' and Star Screen Award for 'Most Promising Newcomer – Male'. His next release in 2001 was Vikram Bhatt's 'Kasoor' for which he received Zee Cine Award for 'Best Actor in a Negative Role' and a nomination for 'Filmfare Best Villain Award.'
He then went on to appear in films like 'Love Ke Liye Kuchh Bhi Karega' (2001), 'Pyaar Ishq Aur Mohabbat' (2001), 'Awara Paagal Deewana' (2002), 'Kya Yehi Pyaar Hai' (2002), 'Hungama' (2003), 'Darna Mana Hai' (2003) and 'Footpath' (2003). The year 2004 proved to be a game changer for him when he starred in the runaway hit film Indra Kumar's Masti for which he won Bollywood Movie Award for Best Comedian.
Aftab made his debut in the south with Tamil film 'Chandramukhi Returns' in 2016 followed by 'Bhaskar Oru Rascal' in 2018, Kannada film 'Kotigobba 3' in 2019. Notable among Aftab's other recent acting credits is the Bollywood thriller 'Setters' (2019), which was directed by Ashwini Chaudhary. On the personal front, after being engaged for two years, Aftab tied the knot with a London-based Punjabi girl, Nin Dusanj, in a private ceremony in 2014. Nin Dusanj is the younger sister of actor, Kabir Bedi's wife, Parveen Dusanj.
Excerpts from an interview:
From 'Mr India' to 'Setters' how was the journey?
It's been adventurous, enriching and beautiful. I've learnt a lot right from being a child actor to a lead actor. I've been fortunate to spend most of my life in front of the camera and do what I love most; 55 films and counting!
You started at a very young age; what are the changes that you have seen in the industry?
Of course, there have been so many changes – right from the kind of films that are being made, the scripts, the kind of talent, the technology, etc. I think the whole business of cinema too has radically changed – there was a time when the barometer for judging the success of a film was if the film ran for 25 weeks (silver jubilee), 50 weeks (golden jubilee) and of course 75 weeks (diamond jubilee). Nowadays it's the 100-crore club that determines a milestone in a film's success. So yes, the whole film making business has gone through a huge metamorphosis.
Of all the roles you have played in the past, which is your favourite?
'Mast', 'Shukriya', 'Kasoor', and my first production – 'Aao Wish Karein' would feature in my top five list for sure. Every film I've done has been special for various reasons, but I think these would top that list.
Which of your roles was the most challenging for you to capture?
'Kasoor' as I had to play a character, which was way older than I was. It was also the first negative character I did and in my second film itself. I had to imagine how it would be a cold-blooded antagonist, which is not my core persona, so it was quite challenging.
Tell about a time where you had difficulty with a character. What was the role and why was it challenging?
I didn't particularly have difficulty but for the first time in 'Setters', I got an opportunity to play a man in uniform - something I've always wanted to do in my career. I had to do a fair bit of research for it and adopt a certain body language. I met with a lot of IPS officers and interacted with them in depth to understand their mind and ways of thinking to help bring a bit of realism to the character. And in the end, all that helped me a lot.
Would you like to act in a web series?
Yes, I'm open to doing web and would definitely do something on it as and when the opportunity arises. I have a few scripts that have come my way, which I'm considering.
Who was your celebrity crush?
I never really had a celebrity crush to be honest but of course, I was a huge fan of late Sridevi ma'am and had the opportunity to work with her in two films as a child artiste – 'Mr. India' and 'Chaalbaaz'.
What's the weirdest thing a fan has ever done for you?
Right from landing at my doorstep from various parts of the world, to sending me marriage proposals to emulating my dialogues and characters, I've seen a lot of things! Sometimes it's heartwarming and gratifying, and sometimes it's scary!
What does Aftab do when he is not working?
I try and spend time with my family and friends, I love travelling, discovering new places, playing sport, etc.
What sort of acting roles will you be seeking in the future?
I would love to do intense roles, rom-com, action films. Also negative maybe, something that challenges me to strive and do better every day and discover a new facet to my creative self every single time.
Subscribed Failed...
Subscribed Successfully...