From theatre to telly: Nanda Kishore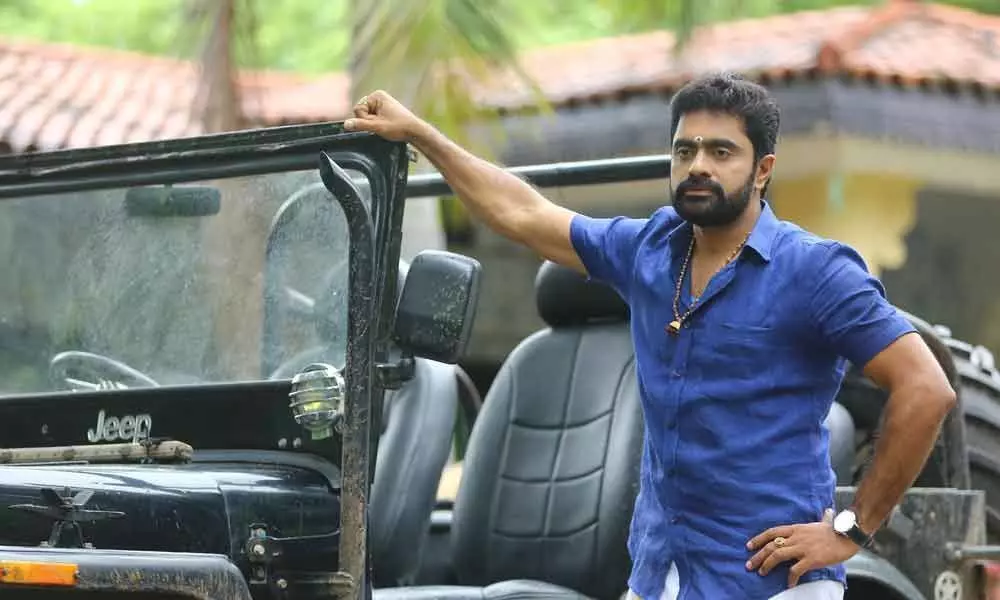 Highlights
Nanda Kishore, who shot to fame with the serial 'Sravanthi' in the year 2005, comes from theatre background. He loves to do challenging roles and hopes to break the monotony soft characters that come his way. He is currently seen in TV serial 'Rama Sakkani Seetha'
Nanda Kishore made his debut in the tinsel town as a child artiste in Nagesh Kukunoor's 'Hyderabad Blues'. Currently, he is seen in the serial 'Rama Sakkani Seetha' on Zee Telugu. The show's story revolves around four brothers, who come with a curse that their family will get destroyed if any one of them gets married.

Born in Guntur, Nanda Kishore relocated to Hyderabad as his father, a railway employee, was transferred to the city. His father, Dulipala Venkat Rama, was a theatre artiste and he introduced Nanda to the world of theatre. "When I was in Class VII my father introduced me to theatre and he is my guru. He would do the make-up for me whenever I performed on stage."
When Nanda was in Class X, his father enrolled him in G Udayabhanu's theatre group 'Bhoomika'.
"In this group, we used to perform drama in a traditional form. I took this seriously and acted in Hindi and Telugu plays and travelled across India to perform. Soon after that, I entered into the television industry… as I recollect my first role was playing a constable and it was only for a minute. After that, I worked in a serial in Doordarshan. I moved to Chennai for serials as it was a good platform for television. There I worked in a popular serial 'Ankuram'.
"I have done around 10 movies till now and in the film 'Drona' (2009) I play a friend's role for the lead character. I am from the theatre background of acting and I am confident of taking up any challenging roles, but people have seen me in soft roles, and I want to break that monotony."
About the roles, he wants to portray: "I would like to don a character of villain and also play the role of a character that supports women. I am looking for such roles. I am also working in the movie 'Maniharam', which is yet to be completed. It will release in January and is directed by Sriraj.
He shares fitness mantra: "As I am from a theatre background, they have taught us to be disciplined with the fitness, diets and acting skills. My daily routine starts off at 6 am by hitting the gym and then I take proper diets like fruits and veggies which gives good nutrition and then I head to my shooting schedule."
"I am ready to do any challenging roles which the director believes that I could do. I am also looking forward to a movie break and want to grow as an actor," he signs off.