NTR Birth Anniversary: Viswa Vikhyatha Nata Sarvabhouma - NTR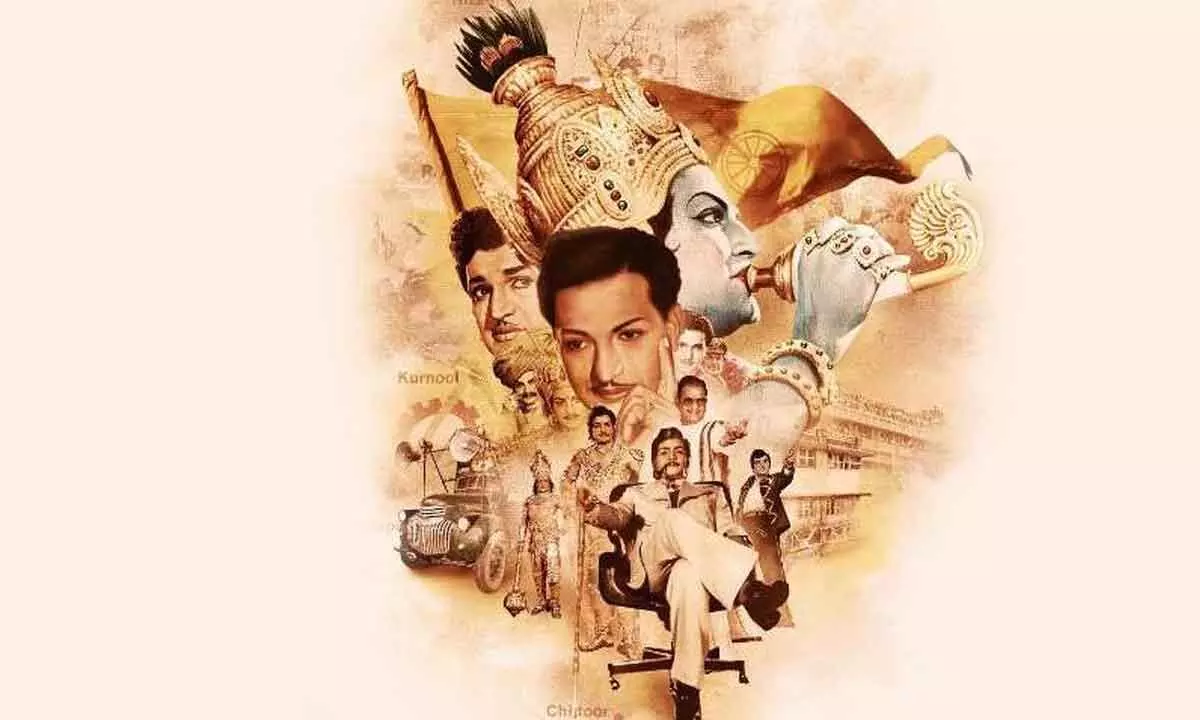 Highlights
N T Rama Rao was one such legendary figure who wrote his own history which had left an indelible mark. The fact that the very mention of three letter word NTR at any public meeting would attract cheers and whistles even today indicates what NTR was and how truly he continues to stay in the hearts and minds of Telugu people
Winston Churchill once said, "History will be kind to me for I intend to write it." No matter how you judge Churchill for his actions, there's some truth in his famous quote. We often remember people for what they did throughout their lives and what they stood for, and this paradigm gets even more interesting when you shift the canvas to cinema.

N T Rama Rao was one such legendary figure who wrote his own history which had left an indelible mark. The fact that the very mention of three letter word NTR at any public meeting would attract cheers and whistles even today indicates what NTR was and how truly he continues to stay in the hearts and minds of Telugu people.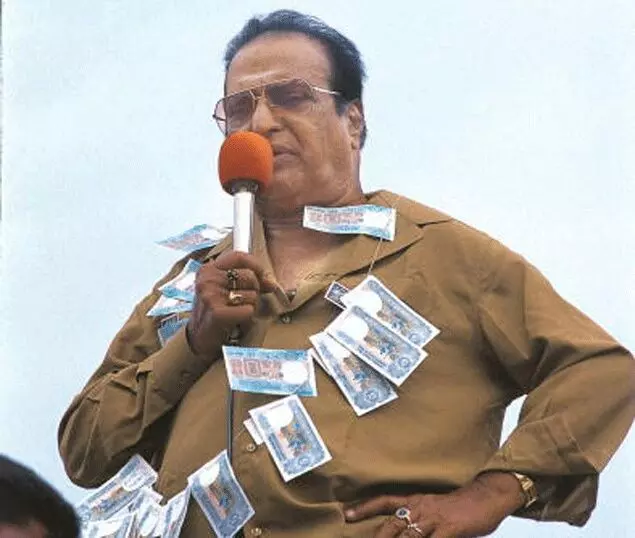 Born in a small village of Andhra Pradesh called Nimmakuru on May 28, 1923, he moved to Vijayawada after his primary education. This is when he started his first work as sort of a Gig worker as a milk delivery boy. Additionally, he also worked as a clerk at a nearby provisional store.

NTR continued his education until he was twenty years old. It is said that he was often found singing to himself in his adolescence.
However, fate had other plans for the actor. After qualifying for the civil service in what was then the Madras Presidency under British India, he took a job as a sub-registrar at Mangalagiri, northeast of Guntur but soon he resigned his job unable to bear the level of corruption that was prevalent at that time.
NTR was always interested in acting, and he actively participated in college plays and other stage productions while in college. The purpose of most of the plays he organised at this time was to raise funds for the impoverished and sick in society.
The events that followed made him a legend, cementing his position in the annals of Andhra Pradesh's history.
The journey to stardom of a young man who was in his twenties began in 1942. NTR debuted in Telugu cinema in 1947 when he was contracted by South Indian film producer B. A. Subba Rao for 'Palleturi Pilla' followed by Mana Desam in which he played the role of a police officer. Rao struggled financially and had to go without food on many occasions.
His growth was slow but steady. His roles in films such as 'Paathala Bhairavi' and 'Malleeswari' contributed to his rise to fame in Tollywood. In 1958, he portrayed Ravana Brahma in 'Bhoo Kailas' which is still adorned and remembered by Telugu audience.
In 1960, he starred in the first mythological film, 'Sri Madvirata Parvam.' he became famous for his record-breaking box office successes, such as 'Lava Kusa', 'Maya Bazaar, Krishnarjuna Yudham, Gundamma Katha, Devudu Chesina Manushulu, Ramudu Bheemudu, Sardar paparayudu, Dana Veera Sura Karna, Neram Nadi Kadu Akali Di, Nartanasala, Adivi Ramudu, Vetagadu, Yamagola, Sreenadha Kavi Sarvabhauma , Justice Chowdary and Major Chandrakanth are some of the films that would never be forgotten by the Telugu people.
After serving the film industry for over four decades, NTR decided to foray into politics with the aim to serve the poor and downtrodden sections of the society and formed Telugu Desam Party in 1982 and created a record in the annals of Indian political history by coming to power in about eight months' time.
It was one of the very first regional party which posed a major threat to the Congress and even forced the centre to reinstate him when one of his co-pilot Nadendla Bhaskar Rao backstabbed him while he was away in US for an open heart surgery. It was he who brought recognition to the Telugu's across the globe and made people realise that there was a language which is known as Italian of the East called Telugu beyond the Vindhya's. He certainly is "Karanajanmudu," (A man who was born with specific purpose) and would continue to remain in the hearts of the crores of Telugus for many more decades.