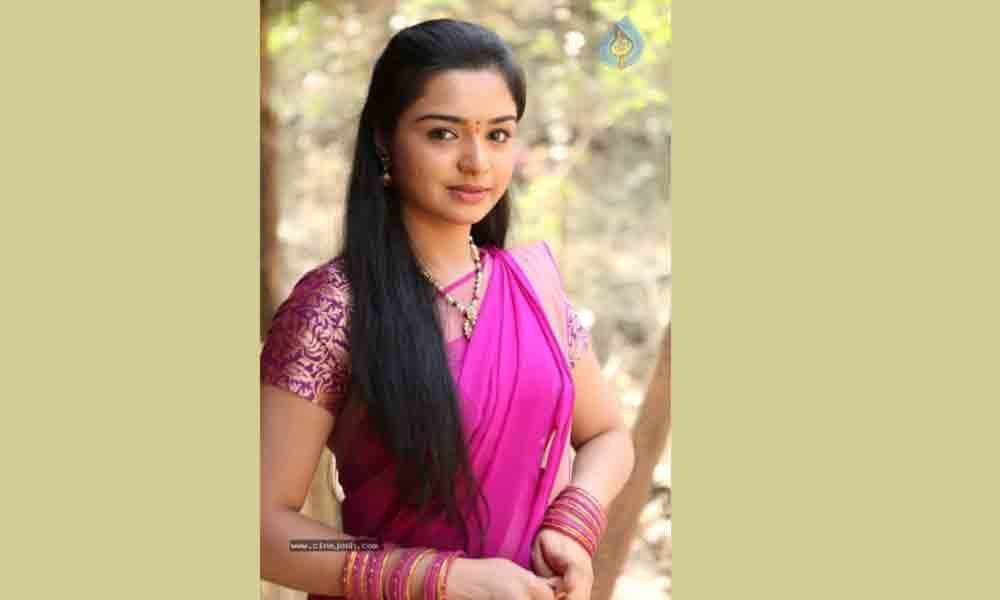 Highlights
Hailing from Warangal, Yamini, who became a household name in two Telugu States talks about her stint in acting…
Yamini Padma, who shot to fame after acting in the ongoing serial 'Muthyala Muggu', which started in 2016, is now donning a role of a blind woman in and as 'Meenakshi' on Zee Telugu. The story revolves around a selfless and confident girl, who dedicates her life for the betterment of her family. Yamini hails from Warangal and says that she was getting offers to act in Telugu serials since her schooling days, however, she did not step into the TV industry till after graduation and has started accepting roles only after finishing B Com.

You're playing the role of a blind woman in 'Meenakshi', how was it to portray this character?
I was working in 'Muthyala Muggu' when I got this offer and then I was told that I had to play the role of a blind girl. I thought that it is not an easy role to do and I have never seen a blind person. When this role came to me, as an artist I felt that I should have an idea about it. I was thinking about it for a while and then I heard the story about the protagonist, and it was very different from the character I was playing in the previous serial. I was worried at first when I was playing this role, however, after watching a few episodes; I worked towards improving my role. After doing this serial, I have gained much respect for visually challenged people.
When did you realise that you are inclined towards acting?
I never had the thought or interest in acting. I had more inclination towards dancing. I would participate in the cultural events in my school and college. I also used to attend dance classes; however, I have never taken it professionally. While I was learning dance and doing performances on the stage, I got an offer to work with a serial, which I refused. Later, I had got an opportunity to work in a serial 'Chinna Kodalu', which is when I realised that whatever is written in our life will happen and so I started my career on television. I had a few problems initially like adjusting with the atmosphere at the shoot, however, later, I gained knowledge about what was happening around and became comfortable and I continued with my acting career.
What do you do in your free time?
When I finish my shoot, I forget that I am an artist. I love travelling, however, I do not as it interferes with shoot schedule. I love to watch movies with my family and also go out for dinner. When I am alone, I love listening to music and watch old movies.
Subscribed Failed...
Subscribed Successfully...