Simple solutions for supple skin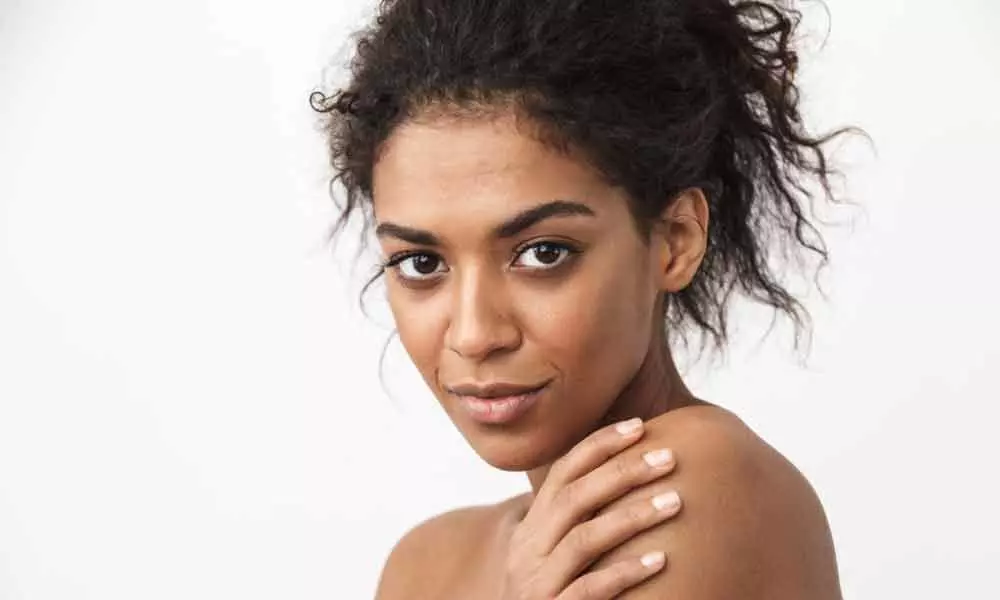 Highlights
Many women, as well as men, believe that ageing skin is inevitable, but with a few lifestyle and diet changes you really can look as young as you
With age comes wisdom, of course, but also wrinkles. The natural ageing process causes everyone to develop wrinkles, fine lines on parts of the body that are exposed to the sun, like the face, neck, hands, and forearms. Hectic lifestyle, mental and physical stress, improper sleep, lack of nutritious diet and environmental factors like pollution often lead to skin damage.
For most, wrinkles develop between the ages of 40 and 50 but nowadays they start appearing even if you are in your mid-30s due to lack of moisture, thickness, genetic disorder, sun exposure, smoking, etc. Many women, as well as men, believe that ageing skin is inevitable, but with a few lifestyle and diet changes, you really can look as young as you feel.
The skin that has been properly cared for stays youthful for a longer time. The right kind of preventive care helps to preserve the youth of the skin. Today, cosmetology techniques offer corrective techniques, in the form of external care, to rejuvenate the skin. Although ageing is beyond our control, prevention/delay of such problems is certainly within our reach. A regular skin-care routine, according to skin type and problems, helps to delay ageing signs. Moreover, when physical and seasonal changes occur, the skincare routine should be adjusted, according to one's needs.
From the age of 30
Protect the skin from drying up. Your daily routine should lay more emphasis on moisturising the skin and prevention of moisture loss. Begin to protect the skin from the factors that cause dryness, like exposure to the sun, to artificial heating and air-conditioning, chemical air pollutants, make-up cosmetics and so on. A suitable sunscreen, along with a moisturiser, should be used during the day, 20 minutes before going out. Include products that have built-in moisturisers. Nourishing the skin every night also helps it to retain moisture and delay the ageing signs. Somewhere within the living cell is locked the fascinating mystery of the ageing process. Till we find the key to it, I believe that appropriate external care is an important way of preserving youthful skin and delaying visible ageing signs.
Instead of battling wrinkles, fine lines with expensive creams and medical procedures, you should try anti-ageing ingredients which are easily available at home.
Green tea
It is a powerful antioxidant. Take half cup of water and 2 teaspoons green tea. Bring the water to a boil. Put tea leaves in a ceramic bowl. Pour the hot water over it and keep for 2 minutes. Strain and cool the liquid. Apply on face with cotton wool to tone the skin. Leave on.
Exfoliation
This removes dead skin cells and helps the regeneration of new cells. Crush sesame seeds (til) coarsely and mix it with honey. Add dried mint leaves. Or, mix the almond meal with yoghurt for exfoliation. Apply on the face and rub gently on the skin with small circular movements. Wash off with water.
Fruits
Banana, apple, papaya, watermelon can be mixed and applied as a face mask for all skin types. Papaya, rich in enzymes, cleanses the skin of dead cells and helps cell renewal. Banana tightens the skin. Apples and oranges are rich in vitamins and minerals. Watermelon hydrates the skin. Apply and wash off after 30 minutes.
For anti-ageing face mask
Take half-teaspoon wheat germ oil and 2 drops geranium oil. Add 2 teaspoons oatmeal, one teaspoon almond meal and orange juice. The pack is rich in antioxidants and Vitamin E, with powerful anti-ageing benefits.
Hands
They begin to show neglect and ageing sooner than most other parts of the body. Take 2 tablespoons sunflower oil and 3 tablespoons coarse sugar. Mix till it becomes a paste. Apply and rub into the skin of hands. Rinse off after 15 minutes.
Massage
The practice of handheld body massage is a very ancient Indian practice. Daily five minutes facial massage with fingers to either side of your face and moving them in circular strokes reduces stress which can prevent wrinkles and fine lines on the body. You may use specialised Spas and massage salons services which offer facial massage treatments.
Virgin coconut oil
It has been used in India for preventing fine lines, wrinkles as a tradition from old time. Massage coconut oil in a circular motion on body parts like face, arms, hands, etc and leave it overnight. You can use it as daily practice before going to bed for moisturising and hydrating the skin to check wrinkles, fine lines and give radiant and glowing skin by restoring skin elasticity
Hydration
Regular intake of yoghurt, probiotics boost the skin overall health and make it stronger to delay fine lines and wrinkles.
Daily intake of 3 litres water hydrates and moisturises the skin and is the easiest and cheapest way to keep skin free from fine lines and wrinkles.
Olive oil
It is a natural home remedy for wrinkles. Massage a few drops of this oil on your skin before bedtime to get soft and supple skin. You can repeat it daily or twice in a week as per your skin type.
Subscribed Failed...
Subscribed Successfully...