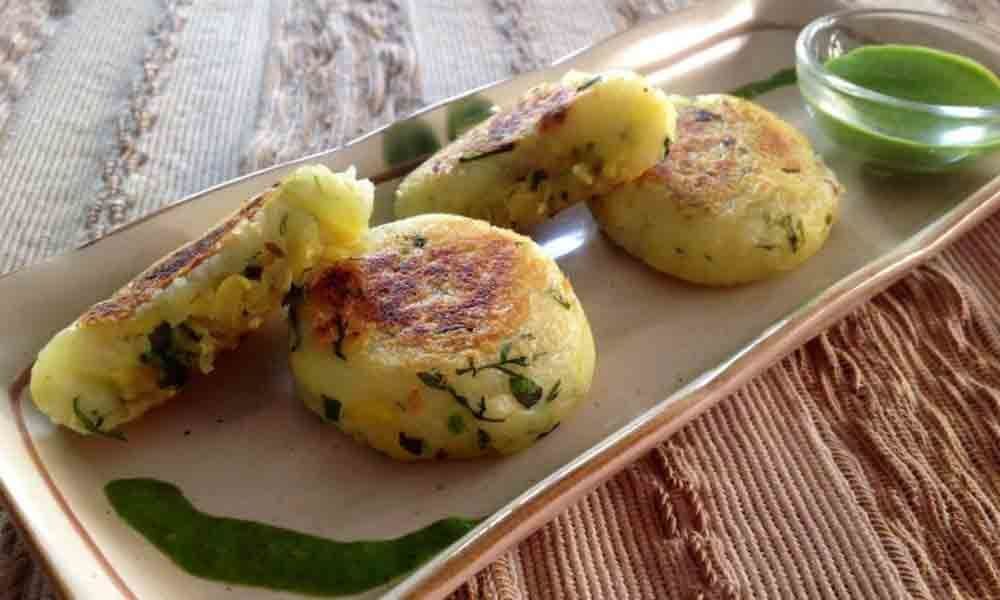 Highlights
Split Green Bean Tikkis
Ingredients
• Moong dhal (split green beans)
• ½ tsp Cumin
• 1 small piece ginger
• 5 Green chillies
• ½ tsp Turmeric
• Salt to taste
Method
• Soak moong dhal (split green beans) for half an hour.
• Heat oil, add cumin, grated ginger, green chillies, drained dhal, turmeric and salt, and cook covered till it's just about cooked (al dente) but not mushy.
• Add chopped coriander and some lemon juice to the dhal.
Mash boiled potatoes; add salt, grated ginger, green chillies and chopped coriander.
• Make a small ball of the mashed potato, fill with dhal and seal.
• Flatten and pan fry.
• Serve hot with green chutney
Subscribed Failed...
Subscribed Successfully...