The grammar snobs of India!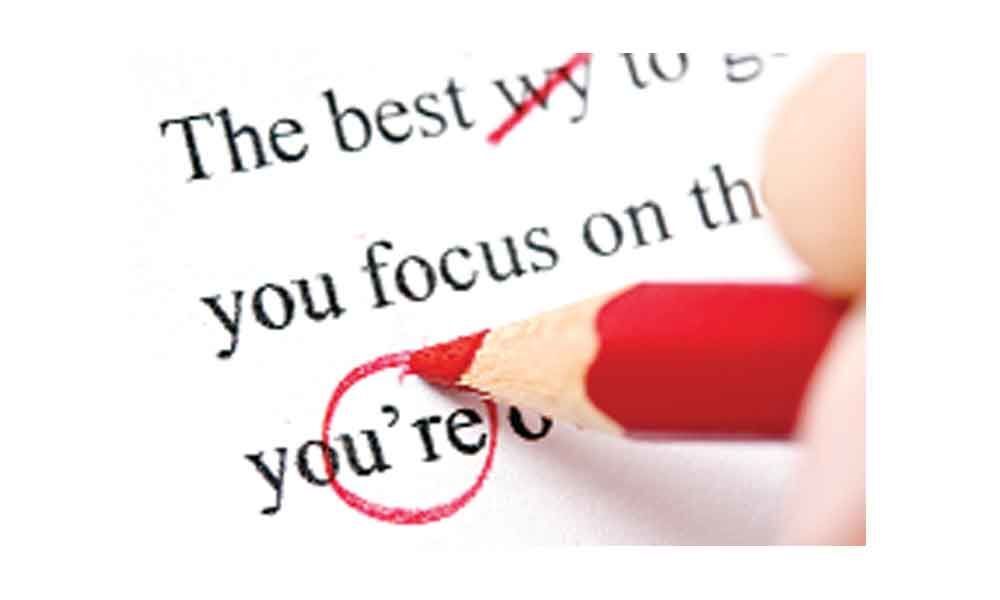 Highlights
The eight-city 2,500-respondent survey, which was conducted in Hyderabad also, studied the behaviour of 'grammar snobs' in India
Mumbaikars and women tend to be grammar snobs with many ending relationships because of their partner's poor grammar and many unfollowing people on social media for grammatical errors, found a new survey by Landmark Bookstores of Tata Trent.
With grammar police all around us in our real and virtual lives, the compulsion of being grammatically correct can be daunting. The eight-city 2,500-respondent survey studied the behaviour of 'grammar snobs' in India.
According to the research, 80 per cent of women claimed to be grammar snobs compared with men. Most aged between 18 and 35 owned up to deriving "sadistic pleasure out of showing off their grammatical elitism".
Of the respondents in eight cities, "maximum number of respondents from Mumbai, followed by Bengaluru, Delhi and Kolkata, respectively, claimed to be grammar nerds", the research noted. These eight cities were Mumbai, Bengaluru, Chennai, Delhi, Hyderabad, Kolkata, Pune and Ahmedabad.
It also found at workplace, 73 per cent are likely to correct their colleagues for using wrong grammar, and over 50 per cent will even correct grammar of their bosses.
On social media, 35 per cent respondents claimed they would unfollow people for "cringe-worthy grammatical errors", while in real life, 22 per cent admitted to have broken up with their partner because of their poor grammar.
The 'Are you a grammar snob' survey aimed to highlight a grammar snob's personality traits by subjecting respondents to different real life situations and see what riles them up, Krithika Sriram from Tata Trent said.
Grammar policing is not a new age movement.
But with rising use of social media, grammar elitism is at its peak because of grammar nerds who are always on lookout for grammatical errors, she added.
Subscribed Failed...
Subscribed Successfully...