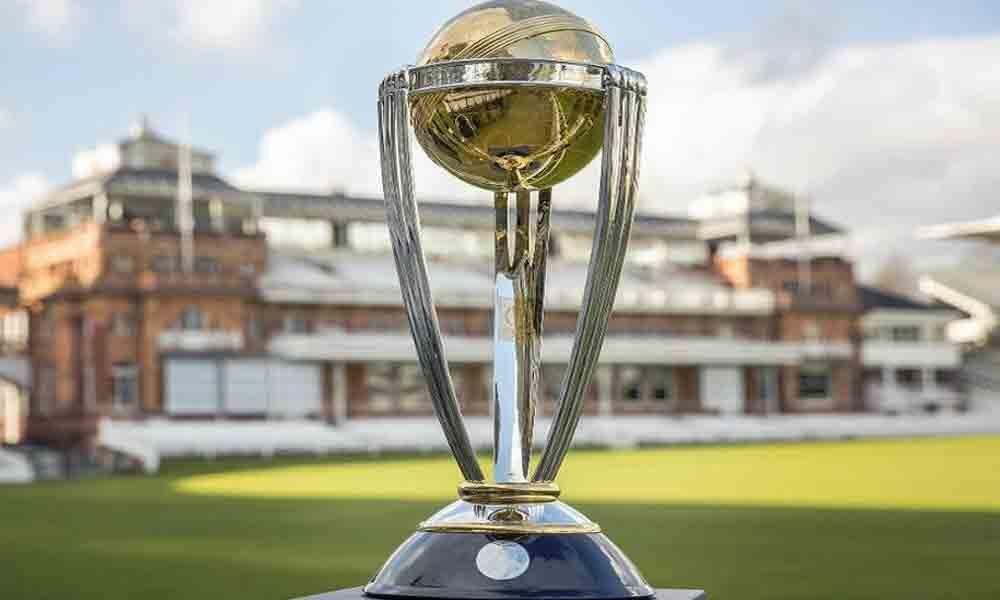 Highlights
Relationship management is the key
'Bro, I am worried about India's chances at the World Cup,' said Subbu.
'Why do you say that?' I asked. 'They are a first-rate team with the best bowling side, world-class batsmen, experienced wicketkeepers and best coaches. Not just that, they are fresh off the IPL and raring to go.'
'That's exactly my problem,' said Subbu. 'I am not sure if they are raring to go after the IPL.'
'What about it?' I asked unable to bear the suspense.
Subbu drew in a big breath. 'Look, dude. Remember the earlier World Cups? West Indies, India, Australia, Pakistan, Sri Lanka. Those guys were what you could call 'raring to go'. They were like prize bulls that were kept away from one another for four years and then suddenly let loose at each other in a big arena. They had all sorts of underlying issues and currents – race, class, religion, history – and it all came out in a torrent at the World Cup. It was a war. But now, I wonder?'
'Come on Subbu,' I said. 'Out with it. What's your point?'
'My point is pretty simple,' he said. 'If I want my cricketers to be raring to go, I would keep them off the opposition players sights for a long time. Not put them up in adjoining rooms, sharing hotels, dressing rooms and showers intimately for a month and a half which is what the IPL does. Do you think they would grab a fellow IPL player's tattooed throat at the World Cup less than a month after they were falling all over one another celebrating the dubious run out of a player at the IPL? Do you think they would display the same heat they generated against one another as when they hugged each another after a century partnership in the IPL? I feel not.'
'Are you saying that the IPL has made them soft?' I asked.
'Precisely,' said Subbu. 'Things have changed in more ways than one. In the old days the guys were tough, Moose like characters. The most they advertised were men's shaving creams and they set off into the wild after that. But now they are endorsing everything including fairness creams, bridal wear, pink toys, etc and are constantly being made up, touched up etc. In the old days they walked up and delivered a macho line; these days they are doing all kinds of dance steps that Bollywood heroines cannot match. I feel their competitive side could be damaged with all this. It could affect our players' performances.'
'How?' I asked.
'Now consider this,' said Subbu. 'Assume that 'A' and 'B' are playing for the same team at the IPL but show up for different teams at the World Cup. Instead of going hard at 'B' and destroying him, 'A' might suddenly remember the tender moment he shared with 'B' when they had lost a game narrowly in the IPL. Similarly 'C', who is a fast bowler known for cracking open skulls like he were shelling peanuts might not feel like hitting this opponent batsman 'D' on his head with a well-directed bouncer because 'D' had given him a neck massage when he was down with an ache at the IPL. These guys are human after all.'
'But they are professionals, aren't they?' I asked.
'I am sure,' said Subbu. 'But even Arjuna seized up short when he was asked to set the cat among the pigeons in what was their World Cup. Similarly, our players have been baring their hearts and souls to their foreign IPL brothers and worse, exposing their games to the same guys who will now exploit them at the World Cup. Should a player let his IPL brother exploit him with the knowledge he gained from their previous relationship or should he save it up for the next IPL? These are tough ethical questions that they need to ask themselves.'
'Oh,' I said. 'I never thought of that.'
'Another problem could be that as players playing for a particular franchise, they might have blabbered all the secrets about their own colleagues from their country to the franchise guys,' said Subbu. 'It could be a betrayal that could well cost the country big time.'
'Hmm,' I said. 'You have a point there.'
'That's not all. With so much weighing on their minds, our players will be mentally fragile and prone to breakdowns. Let us say player 'X' has been leaning towards a foreign player for some psychological support during the IPL months. We cannot have a situation where our player collapses into the arms of that foreign player in the opposite ranks at a delicate moment in the match. Worse, our players could carry their differences with other Indian players in the IPL games to the World Cup. Do you understand how complex this whole affair is? And if that's not all there's another complication.'
'What?' I asked.
'Wives and girlfriends,' said Subbu. 'They could add more pressure to our guys as all WAGs do by getting insecure with all these cross relationships going on. Not to forget jealous franchise owners who might not like to see their star player hobnobbing with players from other franchises. There are too many angles.'
'I agree,' I said. 'So, what's your suggestion?'
'Relationship management is the key,' said Subbu. 'Our players could undergo breakup therapy to facilitate a clean break with foreign IPL players who belong to other World Cup teams before the World Cup starts. That will get rid of any remaining affections from the IPL and keep them fresh and raring to go for the World Cup. Else, we could be in for some mixed-up results.'
Subscribed Failed...
Subscribed Successfully...