Be awesome at offspring's wedding!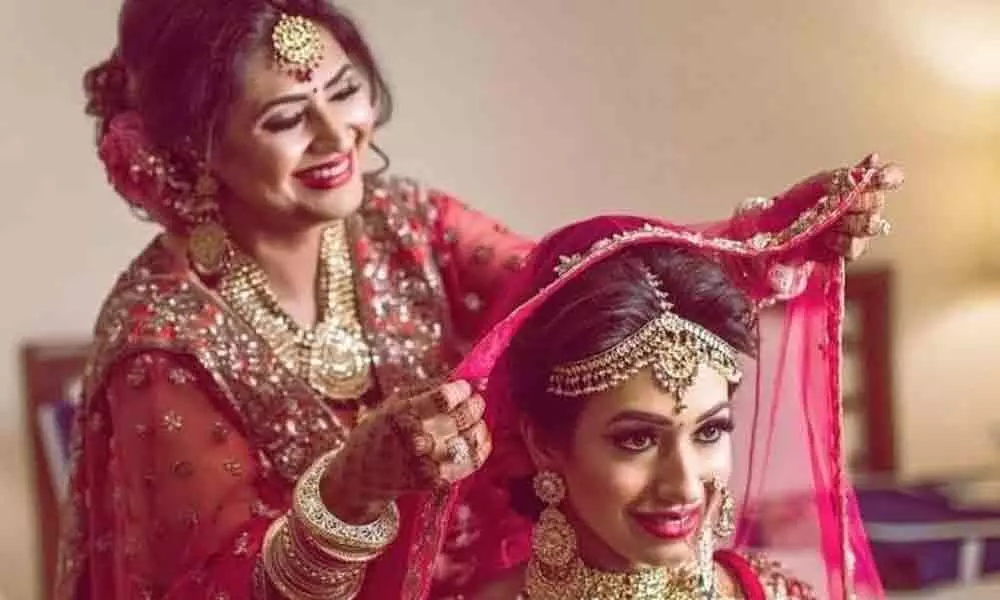 Highlights
It's the wedding season! Here are 4 essential tips for the mother of the bride or groom to stay at her healthy best during the festivities
With the wedding season just around the corner, the festivities are already in full swing. While the bride and groom take centre stage, it is a stressful time for the mother of the bride or groom – as a large chunk of responsibility to create the most magical day of her child's life rests on her able shoulders.
For any mother, a child's marriage is one of her most cherished moments – something she has been waiting for, her whole life. Planning the smallest detail, simultaneously managing guests, vendors and other chores requires every mother to be at her most active, mentally sharp state. In addition, towards the days leading to the big day, she becomes so occupied in the groundwork, preparation and planning that she lets go of her own well-being.
This wedding season, let's acknowledge the supermoms for everything they do by ensuring they take care of their own health amidst the festivities. Here are some simple and easy tips for the mother of the bride or groom; which will help keep her at her optimal best, to take on the festivities and pull off the perfect wedding -
Keep healthy snacks handy!
In the middle of all those trips to the mall, the caterers, the tentwala, the salon and a thousand other errands, it's easy to skip or miss out on meals. Avoid this by making sure you eat proper and nutritious meals during the festivities.
Begin your day with a hearty breakfast, and supplement this by making sure you keep healthy snacks handy for times when you want to binge eat. Keeping a handful of almonds in small tiffin in your bag, or in your car's dashboard will keep you satiated and make sure you don't snack on unhealthy, fried foods when hunger strikes.
Turn to your kitchen for glowing and healthy skin!
While the mothers pay all the attention to their children, ensuring they follow the best skincare routine available for the envious glow, you must not forget to give your skin also some love and care for a younger looking skin and a fit looking body.
And for the moms who hide behind the excuse of lack of time to make the extra effort, the answer to good health is right there in your kitchen. To maintain your skin health and your glow during the festivities, begin by including Vitamin E rich foods to your diet like fruits and almonds. Beyond that, daily consumption of almonds may also play a role in reducing wrinkle severity in post-menopausal women.
Eat right to keep your energy levels up!
With so much to do in such little time, it is important for the mother of the bride or the groom to maintain her energy levels throughout so she can make sure everything goes on seamlessly. To ensure that your body is not exhausted by all that physical and mental activity, a clean and healthy diet is of utmost importance.
Incorporate foods like almonds which are a rich in vitamin B2, a vitamin known for its role in reducing tiredness and fatigue or keep fruits like bananas or apples close by, or dairy products like eggs and yoghurt to help maintain your energy levels during the festivities.
De-stress by doing the things you love!
While the wedding might be the only thing on your mind from the time the wedding date is fixed, it is also very important for you to take out some time to care for yourself, and de-stress by doing the things you love the most.
This could be anything of your choice – a short walk, a thirty minute yoga session, an hour of meditation or time off to cook your favourite meal, but make sure you manage to take this time off every day for yourself, even during the wedding festivities.
This will help clearing your mind, and relieve some stress making you fully ready to take on the festivities. So, as you begin to be drawn into wedding prep - incorporate these small yet important changes at the outset to be your healthiest and natural best at your son or daughter's impending wedding!