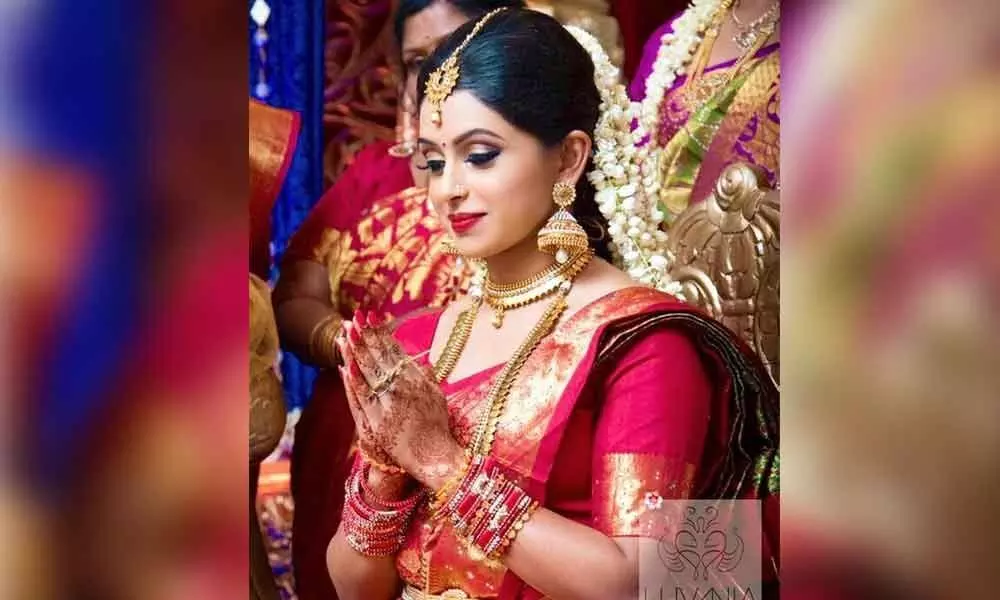 Highlights
Looking best at their wedding is everyone's dream! Here are a few tips by Sumit Sahni, founder of Sumit Productions, on how you can leave people awestruck with your wedding pictures
Looking best at their wedding is everyone's dream! Here are a few tips by Sumit Sahni, founder of Sumit Productions, on how you can leave people awestruck with your wedding pictures
Looking best at their wedding is everyone's dream! Here are few tips by Sumit Sahni, founder of Sumit Productions, on how you can leave people awestruck with your wedding pictures.
Get a prior trial and then only book your make-up artistes
Makeup is one of the essential elements for any girl on her wedding.
It must go with the outfit and with the skin type of a bride. If makeup is not good then the pictures will turn out to be bad.
So all you girls out there, select your makeup artist wisely and don't forget to take trials before finalizing one.
Decide poses well before your D-Day
This is a really important thing to keep in mind that a bride often forgets to focus on. After your wedding date is set and preparations begin, do check out wedding pages for the latest trends.
By just a scroll, you will get a fair idea of trending wedding poses. A couple should also discuss poses with their photographer before their big day and several other functions.
Decide poses well before your D-Day
Know your best face side, face cut, and chin lift poses
Now, this is really important. Not every photographer will tell you about your best side while clicking photos.
So, it's really essential for you to understand your face cut, chin type and which side of your face looks better than the other.
If your face is round-shaped, front-portraits would not work well for you. Before getting clicked, make sure to ask your photographer the "best angle" for awesome images.