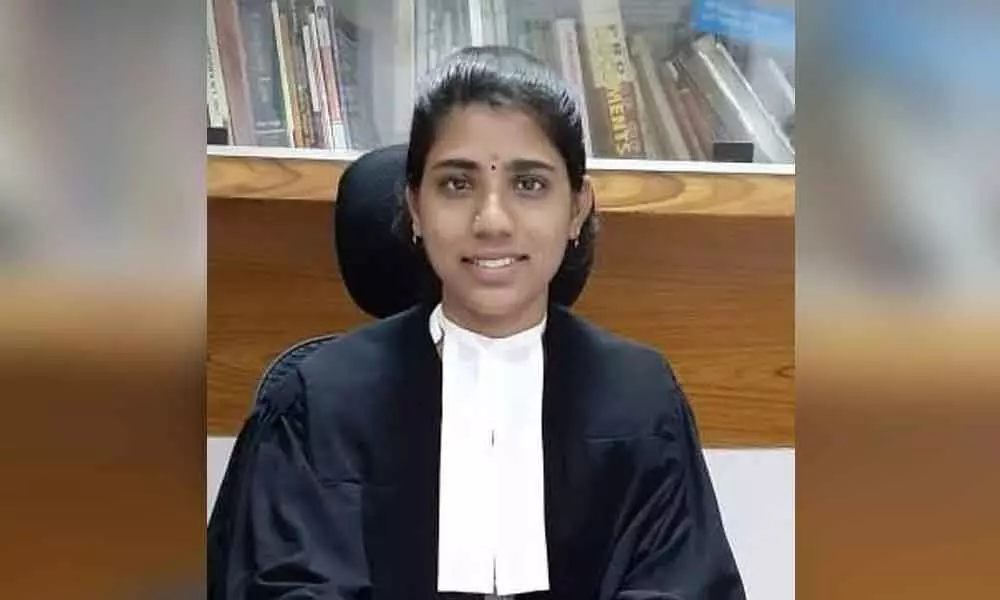 Highlights
Vijayawada-based law student Devarapalli Keerthi Chandrika Reddy cracked her JCJ exam in her first attempt and become Junior Civil Judge
Law students generally aspire to become the part of judiciary by becoming judge. This young girl fulfilled her dream in her first attempt to become the Junior Civil Judge.
Speaking to the Womenia Devarapalli Keerthi Chandrika Reddy said that she has achieved her much- cherished goal of becoming a part of the judiciary, after learning from the final selection list which had come out this week that she was selected as a Junior Civil Judge in the state of Telangana.
In this task, she says that she was inspired by her elder brother, Chartered Accountant DRV Narendra Reddy, who cracked his CA in his first attempt.
She was motivated and trained by her uncle-cum-mentor, Advocate Dr D V Ramana Reddy, senior advocate practicing in the High Court of AP.
Thought she secured AP state 3rd rank in her LLM entrance examination, she opted to move ahead to become a judge instead of prosecuting post graduate course in LAW as a regular student.
She said that she studied in Kennedy High School in Nunna and secured 537 marks in the school final examination.
Having completed Intermediate at Sri Chaitanya Junior College in Vijayawada very successfully with 937 marks, she joined in 5 years law course in V D Siddhartha Law College in Vijayawada and came out in 2018 with outstanding performance as the topper in all 10 semesters for which she bagged a gold medal.
Her strong aspiration to become a judge was realised by her own efforts independent of any other external coach or institutional guidance.
It is her maiden attempt after her registration with the Bar Council of AP nine months ago as an advocate. Expressing happiness on her selection as Junior Civil Judge, she is looking forward to play a very constructive role in the judiciary.
She says dedication, hard work, commitment and passion will bring glory in any field.
Subscribed Failed...
Subscribed Successfully...