Bringing cultures together through jewelleries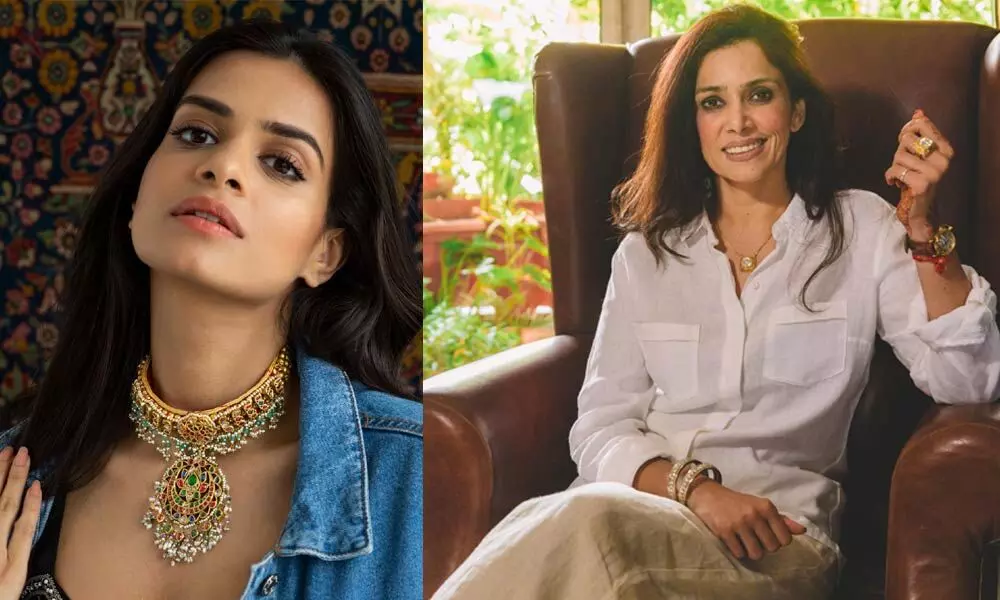 Highlights
Neety Singh, founder of 'Neety Singh Jewellery' is a jewellery designer by passion and profession and always had an inclination towards the creative side and also worked towards artistic growth, design development and social activism
Neetys foray into her professional life began with working with an international airline for many years. Within her circle of close friends and family, she was known to revamp old jewellery pieces, giving them a new avatar with a more versatile look.

She shares, "My vision for the design palette of my brand, Neety Singh Jewellery, has always been one where Indian ethnic bijouterie fits like a dream anywhere on the planet. It reflects an eclectic mix of crisp traditional Indian craftsmanship and unique artistry which places my brand's collection on the wish list of every 21st century, multi-tasking, confident woman. Heirlooms of tomorrow, these are pieces a mother will pass onto her daughter at a special milestone in their lives. I transformed my creative sensibilities and passion into a business and began with an exhibition in Singapore."
Neety Singh Jewellery's seemingly small collection of 30 bespoke pieces was a roaring success and resulted in being sold out in a span of four hour. After this, she set up a studio in Gurugram and a team of trusted kaarigars. Within a year, Neety Singh Jewellery became renowned and they showcased their pieces in New York, London and Washington DC and garnered global appreciation.
Her fondest memories include extremely sophisticated women, gathering for dinners and galas, adorning timeless jewellery that tied together their looks. The classic, quintessential string of pearls and simple solitaire earrings left a lasting impression on her mind, and began her lifelong love affair with jewellery.
"I started with nothing other than my flair and love for jewellery designing. Being a woman in this male-dominated business was really challenging. However, staying strong and focused and working hard are the key ingredients for success. I am a mother of twin boys and a sole proprietor of my business. Women are tuned to multitasking. Despite the busy schedule, I have always ensured to be a part of my children's life and balance my personal and professional life. Every experience has taught me a life lesson. I do not come from a family of entrepreneurs," adds Neety.
Jewellery industry in India is run by generations of jewellers. People are very loyal to their jewellers. This posed a major challenge which she had to work through with her practical design sensibilities and offering a bespoke service. Even after 12 years of being in the industry, individuality is a factor she does not compromise on.
She says, "Each piece I design has an element of 'me' in it. Unless the piece is good enough for me to wear it, I will not give it to a client. I have also found acceptance in the international markets as a result of the ethos I create between the East and the West with my designs. All my creations are inspired by different cultures. Travelling the world was an enriching experience. It gave me an understanding of a world-wide audience. I looked at India and the rest of the world as one. My travel and exposure to cultures come in very handy when I travel with jewellery exhibitions internationally."
Silent pause of the pandemic
The luxury segment saw a silent pause across the world during the pandemic. However, in India, weddings never go out of style and have always been extravagant.
"The pandemic helped me strategize better, and focus on the roadmap of my brand. It helped me connect and believe in my brand and its power, ethos and ethics even more closely. It also reflected light on the power of niche, exclusive and personalised jewellery. There has been a significant shift here where people are wanting more exclusive and exceptional pieces, which is at the heart of Neety Singh Jewellery," adds Neety.