Women Entrepreneurs who were unstoppable in 2020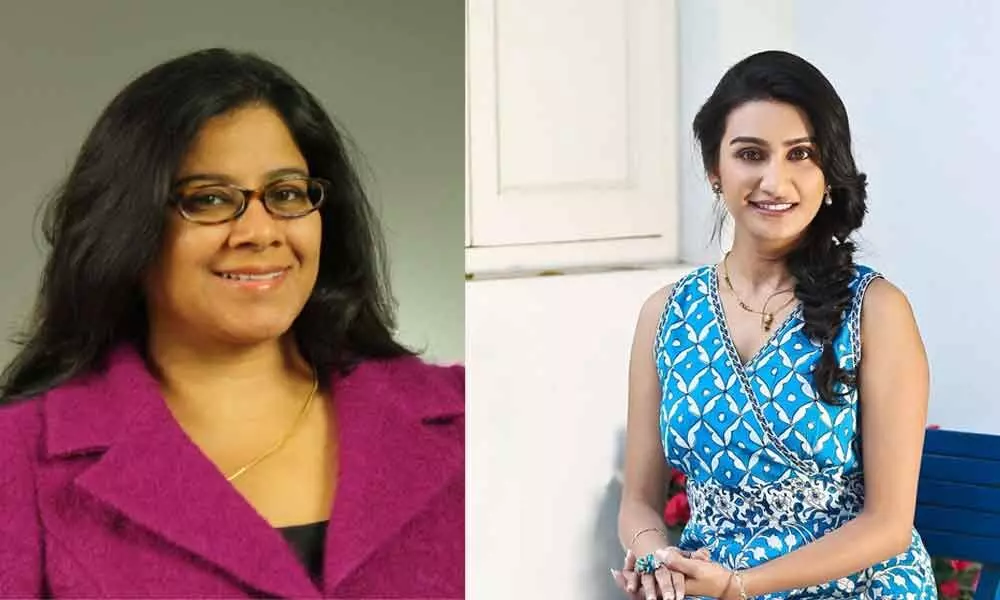 Highlights
The pandemic has brought devastating effects on individuals and businesses. This year, entrepreneurs had gone out of the box to not only survive today but be the change makers of tomorrow. In the past few years, the status of women in India has changed drastically.
The pandemic has brought devastating effects on individuals and businesses. This year, entrepreneurs had gone out of the box to not only survive today but be the change makers of tomorrow. In the past few years, the status of women in India has changed drastically. Women have been playing a vital role in the growth of the Indian economy and got success in almost every sector.

As we wave goodbye to this year, here are few women entrepreneurs and the various startups and platforms they have built to bring change throughout the pandemic and made it successfully until the end of this pandemic year
Dolly Kumar, Cosmetic Engineer & Founder of Cosmic Nutracos

Dolly Kumar is a cosmetic engineer and Founder & Director at Cosmic Nutracos Solutions Pvt. Ltd., the parent company to leading FMCG brands GAIA and Skinella. With her strong leadership skills, she strengthened her business and launched healthy substitutes like A2 Cow Ghee and started 48hrs PAN India delivery during the crucial months of the pandemic to ensure the priority of health and wellness of customers. With passion, discipline, and hard work, Dolly Kumar has always been encouraging health.
Dolly shares, "This year has been all about making contingency plans, acting promptly, and making quick decisions. For us, it was important to make employees feel that our active involvement in our small world can keep us going and encourage us to do better every day. Also, we conduct strategy meetings every week where we brainstorm ideas and this keeps the team stronger collectively."
Hinah Sahani, Co-Founder & Director at Fitspire

Hinah Sahani is the Co-Founder and Director of India's premium vegan and vegetarian wellness brand Fitspire. To deliver supreme healthcare supplements to be easily accessible and affordable for all, she started fitspire in 2019 along with her two co-founders to begin a transformative journey with an aim to inspire India to take the path of fitness and live independently. She is on her path to empower more women by making them atma nirbhar, fitspire is a team of maximum in-house women workforce.
She shares, "The most important saying and the only saying is, the customer comes first. We asked only a question: Do we have a product the nation needs right now? And strive in providing health and value towards it."
Dipali Mathur Dayal, Co-Founder of Super Smelly

Private banker turned Mompreneur; Dipali Mathur Dayal is the Co-Founder and CEO of Super Smelly. She launched Super Smelly in 2018 with a mission to empower the GenZ (tweens and teens) with custom made solutions for their personal care. Considering that more than 30% of India's population at present are in their most formative years of life, Dipali envisions Super Smelly to emerge as the market leader in the personal care category for the country's Gen Z segment.
She shares, "Initially, COVID-19 acted as a tremendous disruptive force for everyone, affecting the first quarter sales across online and offline channels. However, the same crisis also presented growth opportunities to businesses, particularly in terms of online sales. For a B2C brand like ours, the pandemic acted as a growth catalyst after a few initial months of lockdowns as more and more people started to enter the online space. We recorded a sharp increase in our revenue and a whopping growth of 174% in the first two quarters."
Divya Jain, Founder of Safejob

With a vision to solve India's most affected sector of employment Divya Jain founded Safe job in a COVID affected right when there was a crucial time going on in the country. A hyper-personalized job readiness, a digital platform that provides youth their dream job.
She shares, "Where Covid pandemic leaving the education system in chaos, especially for those students ready to enter the job market, we launched an app to enable youth to upskill themselves on the go. Instead of wasting precious minutes, the app offers an engaging alternative to gainfully use your time to learn new concepts and skills."
Sudeshna Datta, Co-Founder & Executive Vice President, Absolutdata

In 2001, Sudeshna along with her husband started Absolutdata and involved themselves in making Absolutdata an internationally-recognized analytics leader.Sudeshna is active an author on various organization building topics and regularly publishes articles on entrepreneurship, leadership, talent development, and global operations, and she has been a guest speaker at various business forums.
She shares, "A strong leader knows how to lead the whole organization and make strategic decisions quickly and decisively. The faster you fail, the faster you'll start to proceed and succeed. They have to be cautious of the capital, while common sense dictates to preserve the little cash you have to weather the storm, a period of crisis is, for us, is a good time to invest in long-term opportunities. Empower and engage your team to suggest solutions to the crisis-induced problems."
Nidhi Yadav, Founder & Creative Director, AKS Clothings

While pursuing her fashion designing course in Italy, Nidhi Yadav thoroughly studied the business model of the iconic brand, Zara. Inspired by their success, she decided to replicate it in AKS, a brand of Yuvdhi Apparels, founded by Nidhi on May 14 with a small seed capital of INR 3.5 lac and a small warehouse of less than a thousand units.
She shares , "Amid COVID-19, the brand donated more than 3000 PPE kits to the sanitation workers, the Police force, and the Private Guard. They have also distributed 50,000 masks in Delhi & Jaipur to help the nation. As an entrepreneur of a Retail venture, the COVID-19 crisis has only evolved, affecting pretty much every sector of the business industry. To keep the business and customer involvement going, We created a social media presence and engaged with their customers to let them know that the products and services would be delivered in the safest manner possible. Also, we saw an exodus of consumers from offline to online shopping platforms because of how convenient it is, but it is also relatively safer for everyone. Along with customer retention, given how uncertain the situation was, we made sure that our workforce isn't overly stressed or anxious."
Anushka Shetty, Co-founder, Plop Stories

Chartered Accountant by qualification, Anuska always wanted to get on to something with a creative bent. Thus, her journey from numbers to words started and Plop was founded in 2019. Plop is a global, mobile-first company that creates immersive and interactive fiction for a young audience. During the lockdown phase, Anushka conducted a mask-donation drive and raised over $10,000 to provide 100,000 masks for frontline workers.
She shares, "2020 changed our notion of things that can/cannot happen. It brought in possibilities and challenges which made us question everything but also made us better and stronger. We launched a brand-new UI for mobile and also ran a special program wherein we did double payment to help Covid affected writers. As a way to support the LGBTQ community, we launched a focused shelf."