Career opportunities in Food Nutrition & Dietetics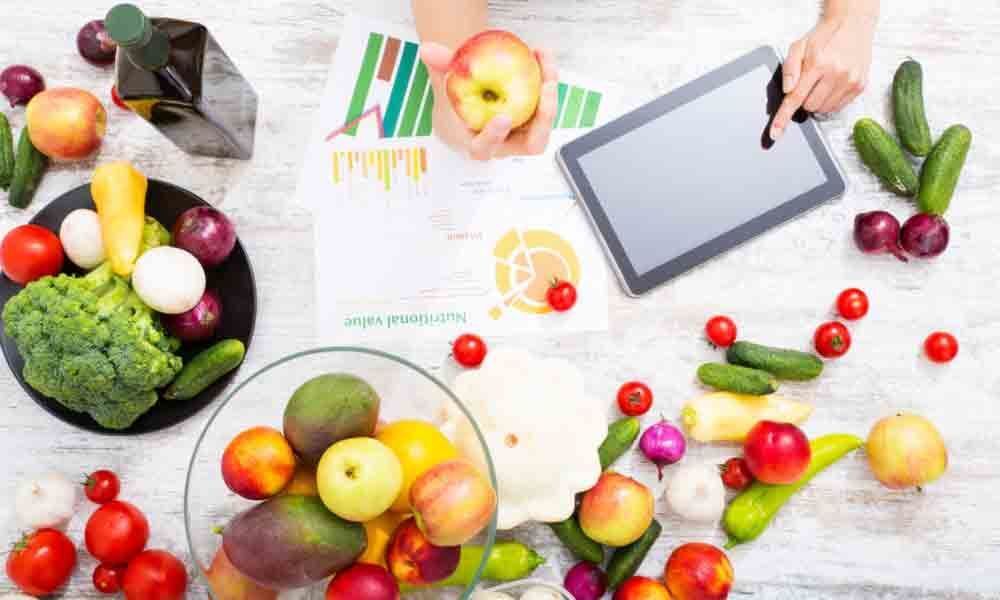 Highlights
Proper nutrition is one of the most essential elements to being healthy and living a long life. People deal with food every day, and food has been a...
Proper nutrition is one of the most essential elements to being healthy and living a long life. People deal with food every day, and food has been a part of life since the beginning of civilization. What we eat becomes our diet, and our diet plays a major role in deciding how healthy we are and how well our body functions. Without proper diet, our body cannot carry out the functions it needs to perform.

Most people have some common knowledge on what is good and what is bad for the human body to consume. The effective management of food intake and nutrition are key to good health. Smart nutrition and food choices can help prevent disease. Eating the right foods can help your body cope more successfully with an ongoing illness. Understanding good nutrition and paying attention to what you eat can help you maintain or improve your health.
The term 'food' brings to our mind countless images. We think of items not only that we eat and drink but also how we eat them and the places and people with whom we eat and drink. Food plays an important role in our lives and is closely associated with our existence. It is probably one of the most important needs of our lives. The food that we eat is composed of small units that provide nourishment to the body. These are required in varying amounts in different parts of the body for performing specific functions. This means that good nutrition is essential for good health. However, if our diet provides the important units in incorrect amounts, either very less or in excess of what is required, it results in an imbalance of nutrients in your body. The condition is responsible for various deficiency diseases and slow or no growth of the body.
Nutrition is the science that interprets the interaction of nutrients and other substances in food in relation to maintenance, growth, reproduction, health and disease of an organism. It includes food intake, absorption, assimilation, biosynthesis, catabolism and excretion. Nutrition-related jobs exist in a huge range of employment sectors, from health care and education to food service and manufacturing.
Career prospects and job opportunities
Diverse job opportunities exist in front of nutritionists and dieticians in India. Both Government and private sector job opportunities are available in front of them. The possibilities are plentiful, depending on degree/ qualifications in food and nutrition/food science nutrition/ dietetics. Nutritionists or dieticians may build a career in the following sectors-
1. Hospitals, clinics, and other health care facilities/ Registered Dietician/ Nutritionist
Dietician organize food and nutrition plan and promote healthy eating habits to prevent and treat illness. They find work in food service businesses, or working with patients in hospitals, clinics and other healthcare facilities. Typical tasks of nutritionists include assessing a client's dietary needs, consulting with a variety of health professionals, and creating a customized nutrition plan. In some cases, they also offer nutritional counseling. The process for learning how to be a nutritionist varies widely from state to state, so be sure to research the requirements in your area
2. Sports training, gyms and fitness centers
Sports nutrition, involves diet planning according to the body's requirement and workout intensity followed at the gym, which will help in giving optimum results. Dietitian indulges in customized diet plans by keeping the members' lifestyle, likes-dislikes and financial constraints in mind.
3. Food manufacturing companies
It involves formulating/ reformulating foods to make them healthier (i.e. lower salt, higher fibre, higher protein), assisting with the design of products for people with special medical needs, human and animal research: building scientific evidence to support nutrition claims for new products, involvement in industry committees to improve nutrition regulations, quality assurance, advising food safety/toxicology, project management, nutrition strategy, nutrition policy, nutritional education, advising on consumer trends, addressing consumer enquiries, preparing nutritional marketing material for in-house use or for public use and public speaking related to general nutrition and/or products
4. Academic institutions/ Government agencies
One can be a School teachers, lecturers and Assistant Professor in schools, colleges and Universities/ Institutions. There are multiple nutrition jobs available in local and state/central government. Talking about Government sector, some of the well known recruiters include, Government hospitals, Community health centres, Government Schemes and Missions (like ICDS, NHRM etc), Government Organizations (like FNB, ICMR, Public Health Foundation etc.), Government R&D units, Government Nursing homes and Govern-ment Nutrition Education Institutes.
Subscribed Failed...
Subscribed Successfully...