Optional - Public Administration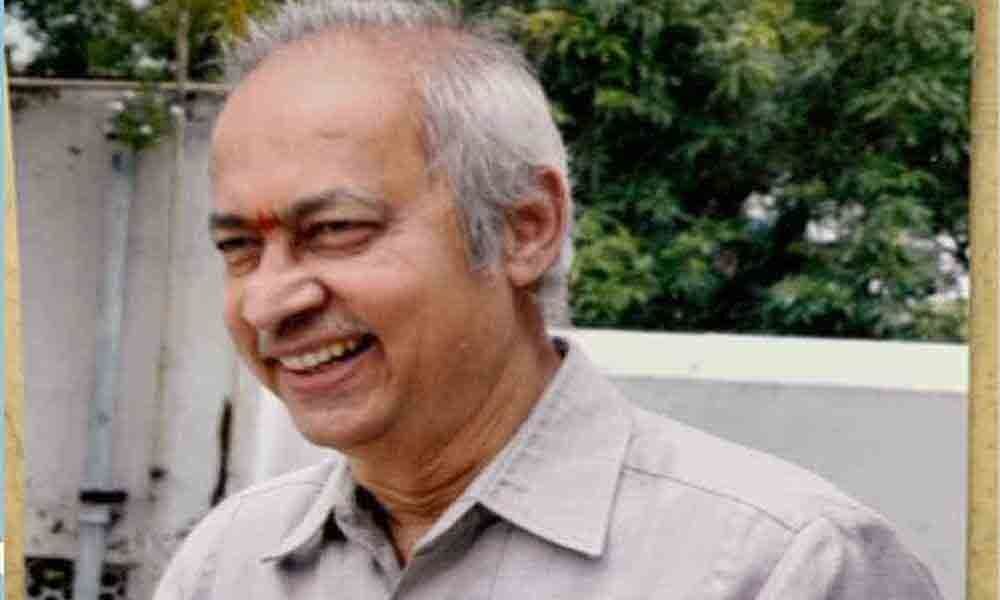 Highlights
In civil services Mains examination, the crucial point is selection of optional. Out of several optional subjects, candidate has to choose only one. Prior to 2013 it was two.
In civil services Mains examination, the crucial point is selection of optional. Out of several optional subjects, candidate has to choose only one. Prior to 2013 it was two. Now the candidate basing on his aptitude chooses the optional. There are several factors to choose the subject. Candidate's basic qualification, scoring subject, coaching facilities, study material etc. They go by general assumption of earlier years' selected candidates' performance.
The following subjects are generally taken as optional over the last one decade. They are- Public Administration, Sociology, Anthropology, History, Geography and Telugu Literature. Different coaching centres across the country are providing lectures, study material and test series for these papers. Hyderabad has become a hub of such activities with more than a dozen reputed institutions besides one more dozen startups.
Irrespective of their basic knowledge candidates are selecting Public administration/ anthropology. Even the Engineering graduates prefer Public administration. The reason being the syllabus consists of functioning of different administrative institutions. The syllabus is compact and the previous question papers give confidence to the candidates.
Further it helps in preparation for interview. In the interview most of the questions will be based on contemporary issues and current topics.
The study of Public administration helps the candidates in their day to ay activities when they are selected for IAS or IPS. For example, the following topics in the syllabus gives the candidate a thorough knowledge of government functioning. They are – State government and administration, District administration, civil services, Rural development, urban local government etc. The study will also help in getting good score in the Prelims examination. Most of the questions will cover these topics with current issues. Each optional subject has two papers to be answered for 250 marks each. Since it is a prescribed syllabus and lot of study material is available it is easy to score good marks out of 500 marks. This score only decides candidate's future. Better rank gives the opportunity in getting better cadre and service. Better rank in IAS gives the opportunity to become Chief Secretary of the State or Cabinet Secretary at the Centre.
SYLLABUS
Public Administration Paper I
ADMINISTRATIVE THEORY
1. Introduction, New Public administration, Challenges of liberalization, privatization, Globalization, Good governance, new public Management.
2. Administrative thought –Different theories
3. Administrative behaviour.- Theories of leadership, traditional and modern.
4. Organization- different theories
5. Accountability and control- Civil society, Citizen's charters, Right to information, social audit.
6. Administrative law.
7. Comparative public administration- Ecology and administration
8. Development dynamics: Bureaucracy and development, women and development – the self- help group movement.
9. Personnel administration- Importance of HRD, recruitment, training, career advancement, promotion, pay and service conditions, employer-employee relations , code of conduct, Administrative ethics.
10. Public policy
11. Techniques of administrative improvement
12.Financial administration
The first paper is mostly theory based. Candidate has to study relevant mater to answer it with current situation of administration. The question will not be direct.
Paper II
INDIAN ADMINISTRATION
1. Evolution of Indian administration- Kautilya to British rule, district administration,
local self government
2. Philosophical and constitutional framework of government- Bureaucracy and development
3. Public sector undertakings- Problems of autonomy, accountability and control, impact of liberalization and privatization
4. Union government and administration- Executive, parliament, Judiciary, -Recent trends, cabinet secretariat, PMO, Central secretariat, Ministries and departments, Boards, commissions, attached office, filed organizations
5. Plans and priorities- Composition and functions of the planning commission( Now Neeti Ayog) National development council, Constitutional amendments (1992)
6. State government and administration - Union- State administrative , legislative and financial relations, Role of finance commission, governor, chief Minister, council of Ministers, chief secretary, State secretariat, Directorates.
7. District administration since independence. – Changing role of collector, Imperatives of development management and law and order administration, District administration and democratic decentralization
8. Civil services: code of conduct and discipline, staff associations, political rights, grievance redressal mechanism, civil service neutrality , civil service activism
9. Financial management
10. Administrative reforms since independence
11. Rural development- Institutions and agencies since independence, Rural development programmes, decentralisation and Panchayat Raj, 73rd constitutional amendment
12. Urban local government- Municipal governance, 74th constitutional amendment, global debate, new localism, politics and administration with special reference to city management.
13. Law and order administration: British legacy, National police commission, Investigative agencies, Role of central and state agencies including paramilitary forces in maintenance of law and order, countering insurgency and terrorism , criminalization of politics and administration; police-public relations, Reforms in police
14. Significant issues in Indian administration- Values in public service, Regulatory commissions, National Human rights commission, Problems of administration in coalition regimes, Citizen-administration interface; corruption and administration; Disaster management.
For a common man the topics appear to be so simple but the way the questions are posed will be different. The persons who had their post graduation in politics or public administration might have studied the topics in detail. But for a science graduate or engineer or doctor it is completely new. They have to study in depth. The intricacies in the administrative set up are to be studied.