Tourism picks up in Mysuru, Kodagu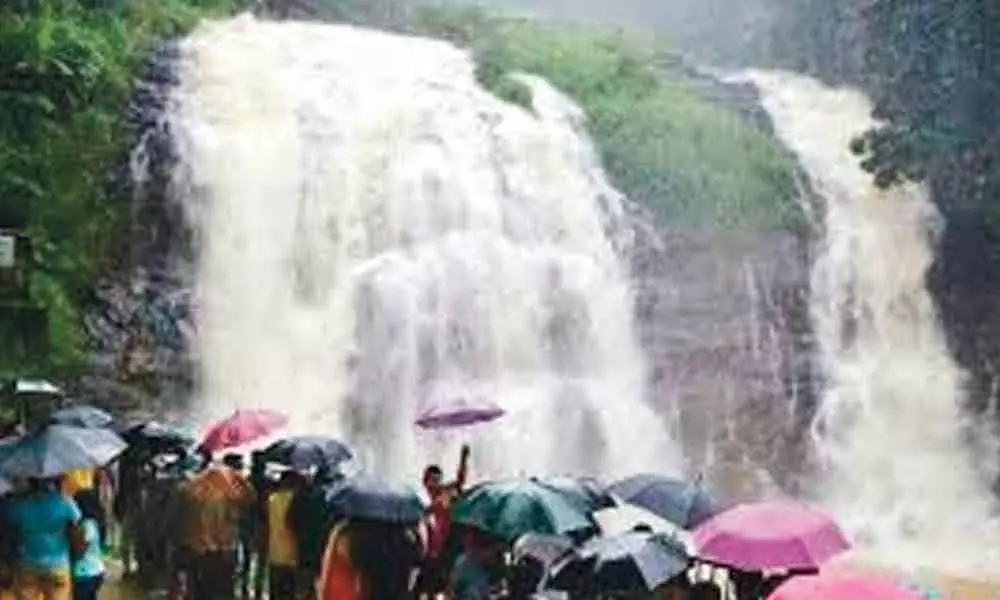 Highlights
Tourism in major tourism destinations including Mysuru and Kodagu which are badly hit due to covid 19 pandemic situation, has picked up now, with decline in covid 19 cases and more lockdown relaxations and increase in the movement of people
Mysuru: Tourism in major tourism destinations including Mysuru and Kodagu which are badly hit due to covid 19 pandemic situation, has picked up now, with decline in covid 19 cases and more lockdown relaxations and increase in the movement of people. Tourists inflow to Mysuru palace which is the major tourism destination of Mysuru, has increased by 97.5 percent in November compared to June this year. And it has almost doubled in November compared to October this year.
After the lockdown restrictions were lifted and tourism destinations and hotels were permitted to open, in Mysuru Palace alone there were just 2012 tourists including seven foreigners in June. With the increase in covid 19 cases, since the hotels and resorts were closed in Mysuru and Kodgu in July, the tourists to Palace had dropped to 752 including two foreigners in July. Later the tourists to Palace picked to 10,537 including 22 foreigners in August, 30,425 tourists including 32 foreigners in September, 43886 tourists including 57 foreigners in October, 78615 tourists including 78 foreigners in November.
The occupancy of hotel rooms in Mysuru which was just 5 percent in June, has picked to 35 percent during week days and 40 percent during week ends according to Mysuru hotel owners association head Mr C Narayangowda. And at Kodagu, the occupancy in high end resorts and home stays has picked to 50 percent during week days and 80 percent during week ends according to Kodagu hotel, restaurants and resorts owners association head Mr B R Nagendra Prasad.
"With people planning for vacations during year end, December is a peak season for tourism stakeholders, so we are expecting tourists to pick up further this month. And with vaccination available now, we are hoping for tourism industry to resume to normalcy by April next year, which is another peak season for tourism," Mr Nagendra Prasad said. However, tourists to palace have dropped by 90.5 percent from June to November this year due to covid 19 pandemic situation, compared to same period (June to November) last year. The tourists to palace from June to November this year were 166200 including 198 foreigners, and last year during same period it had 1727274 tourists including 21358 tourists. And compared to November last year, in November this year, tourists to palace have come down by 73.4 percent. Last year during November there were 3,637,57 tourists to Palace and there were 78615 tourists to palace this year.
Over 70 percent of people in Mysuru depend on tourism and over 20 percent of people in Kodagu depend on tourism.