How to choose the right denim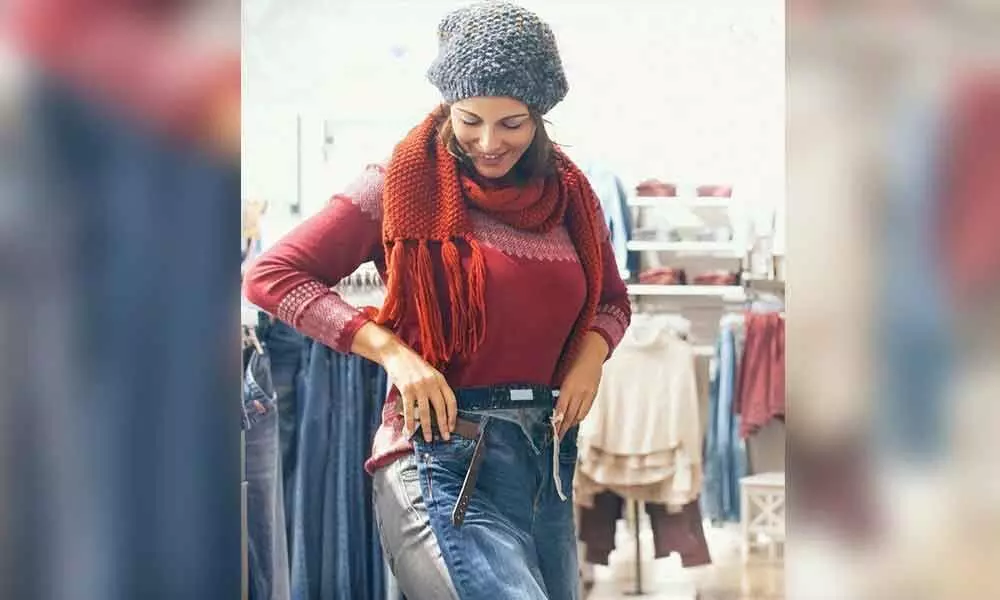 Highlights
Identify the right pair of jeans according to your body type and shape
Jeans are a staple in every person's wardrobe. They can be dressed up for a fancy look or be dressed down for a casual, stress-free look.
Jeans also exude personality and signify a sense of freedom in millennials. However, the right fit is inevitable to ensure it enhances the look of the wearer.
To find the right pair of jeans, one needs to understand their body type and shape. Design expert Abhishek Yadav, Spykar Lifestyles offers some insights to finding the perfect pair of denim.
Women's Guide
♦ Every woman is known to have a different body. There are always elements of your body that you want to enhance and draw attention to more. Here are a few tips to help you to find out what fits you perfectly.
♦ To enhance an hourglass-shaped body, one must try out straight cut, boot cut and flared pants. They offer a great fit for the figure and further accentuate the waist. For tall women, high waist denim is always a good option, whereas, for shorter framed women, mid-rise denim are comparatively more flattering.
♦ Cropped jeans, boyfriend jeans offer a relaxed fit which helps in balancing apple-shaped bodies.
♦ Another great option is GYMJNS, which are all the rage right now due to their high stretch quotient, making them extremely comfortable.